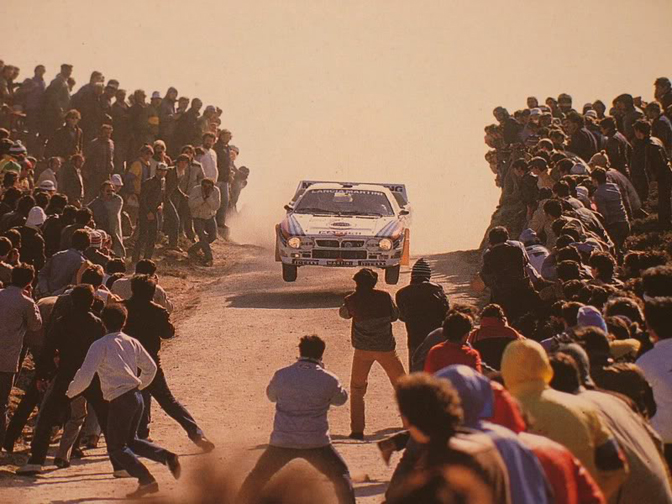 While searching for some photos of a particular rally car (the awesome
GroupB Peugeot 205 T16 Evo 2
to be exact), I came across a great thread on
www.specialstage.com
called
"Those Crazy Rally Spectators"
by forum member "Autohabit." I felt I had to show the MotorMavens readers a selection of the photos and give a little insight into some of them.
Read more...
Posted by: Patrick McCullagh | Jun 05, 2012 | Categories: Perspective | Tags: 205 T16, 6R4, accident, Argentina, Ari Vatanen, Audi, autohabit, Celica, challenge, championship, Colin McRae, Corsica, crash, crazy, Delta, Escort, Evo, Ford, GC8, Group A, Group B, Henri Toivonen, Hirvonen, Impreza, incident, Intercontinental, intergrale, IRC, joaquim, Lancer, Lancia Delta S4, Latin, Latvala, Loeb, M-Sport, mad, Malcolm Wilson, Marku Alen, mavens, Metro, Mitsubishi, Mk2, motor, opel manta, Patrick McCullagh, Peugeot, Portugal, Quattro, rally, Rallying, RS200, S2000, Salonen, santos, Skoda, specialstage.com, spectators, Sport, ST165, St205, Subaru, Timo, Tony Pond, Tour De Corse, Toyota, webmining, world, WRC, Ypres | 9 Comments »
---
Ever since I was a little kid rallying has been one of my favourite motorsports, and even though I grew up through the Tommi Makinen era, I've always loved watching the 70′s and 80′s periods of rallying, the cars just seemed so much more alive and raw back then (especially the Group B cars), and this video from the 1977 Lombard RAC Rally definitely captures that. Its 10 minutes and 26 seconds of pure footage. No music, no slow mo, just some amazing sounding engines and very talented drivers.
So turn up the volume and enjoy…
:: Daniel Bridle
Posted by: Daniel Bridle | Nov 11, 2009 | Categories: Webmining | Tags: 1977, 1977 Lombard RAC Rally, Celica RA28, Daniel Bridle, Lancia Stratos, MK2 Ford Escort, RAC Rally, rally, Rallying, Triumph TR7, UK, Vauxhall Chevette | Leave A Comment »
---