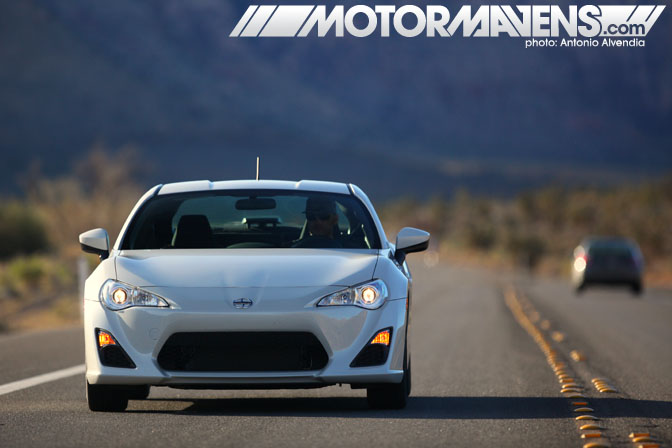 The fact that Toyota (Scion) has reintroduced
an affordable FR
-
Sports car
(front engine, rear wheel drive)
back into its product lineup is so exciting! Everyone has been talking about it, dreaming about it, and hypothesizing about it for quite some time now... but last week, I actually had the opportunity to get behind the wheel of the new
2013 Scion FR-S
.
As a member of the automotive media and an AE86 owner, it's no secret that I've been blessed with the opportunity to see the new FR-S up close on a couple different occasions, but this would be the very first time that I had any
quality seat time
with the car.
This being said, once I received the gracious email invite from Scion, I cleared my schedule and eagerly jumped on a plane to Las Vegas to find out what it would be like to drive the highly anticipated FR-S on a
winding road, open highway, autocross course, wet skidpad
, and perhaps the most enjoyable - a
high speed handling test
at one of
Spring Mountain Motorsports Ranch
's racetracks.
Read more...
---