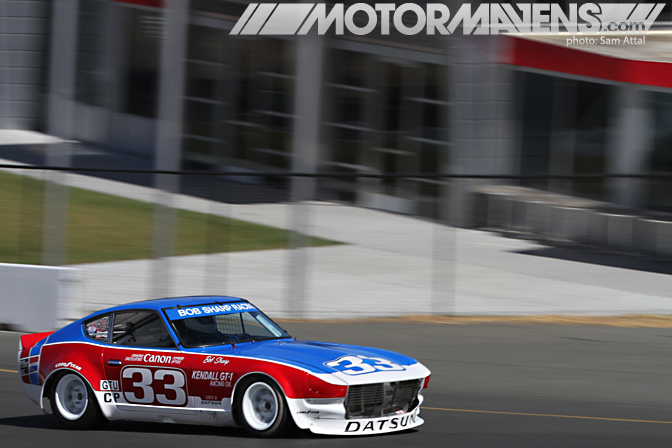 When a 21-year-old
John Morton
took a job in
Carroll Shelby
's Cobra shop in the mid-1960s, sweeping floors and chasing parts, he had a dream. Much of that dream came true for him, but in what could be called
a great and celebrated road racing career
, he does have
regrets and disappointments
.
Read more...
---
TRG takes on Road America from TRG on Vimeo.
Two weeks ago, I had the chance to shoot and edit a video for a Porsche team at an American Le Mans Series race (ALMS). I'll admit, when I got the call, I wasn't sure exactly what went down at these races. What would the vibe be like? How intense are the media regulations? Who was The Racer's Group?
When we arrived at Road America – just outside Elk Hart Lake, Wisconsin – on a qualifying day, I saw firsthand the amount of team work, technology, focus and resources that went into a race like this. I had no idea! They had engineers on site, top tier mechanics, 100% accurate pit crews… They had the car examined and tested every chance they could get. Once out of the car, the driver goes over corner-by-corner analysis of the track, vehicle/driver characteristics and stats with a team member. They have amazing food for the drivers to stay at their best, and multiple haulers and trailers for the team to rest and stay prepped in the heat.
Getting out to the track and finally seeing the cars fly by was out of this world. The Porsches I shot for The Racer's Group were sharing the track with the GTC3 cars and the prototypes! These guys are passing and sliding around the track at an unbelievable speed. (more…)
---