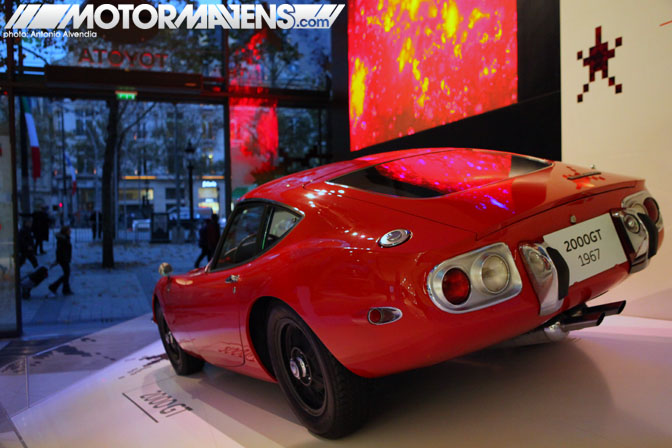 People from all over the world flock to Paris because it is well known as a city of love; a city of passion; a city of style and history.
Everyone who knows me personally knows that I have an enduring
love
and
passion
for the
style and history of fine Japanese automobiles
, especially those from a particular automaker -
Toyota
. As a driver, restorer, and collector of vintage Toyotas, I've owned something like 40 Toyota and Lexus vehicles in my lifetime, with tons and tons of rare parts and Toyota motorsports memorabilia in my private
Cipher Garage Collection
.
For those who also share the passion for Toyota automobiles,
Toyota Motor Europe
has graciously created a place for all of us to
rendezvous
.
Read more...
---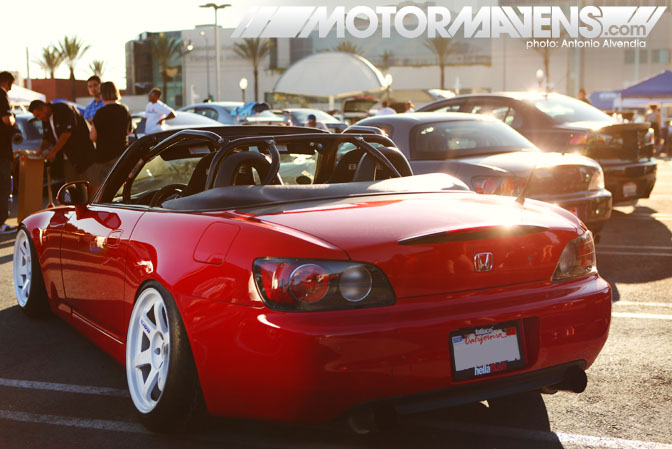 Ever since I posted up the link to our forums,
inviting people to post up their photos from
Nisei Showoff
, our readers have been posting up tons and tons of photos that they took at this past weekend's show in Little Tokyo. The response has been AWESOME. Although I wish more people would actually take the time to write captions to the photos and whatnot, even just seeing the show through their eyes is really cool, and I appreciate everyone who posted up their pics!
Now it's time for me to get back in the swing of things, and publish more of my own photos from Nisei. Since I was pretty busy helping some of our new crew members get started in doing event coverage at Nisei, I didn't actually start walking around to take photos until later in the afternoon.
At the end of Nisei Showoff, Ken Miyoshi always asks me to emcee the awards ceremony. It's always a good time giving out the trophies to the car owners, but sometimes I'm not sure which cars I'm giving awards to, because it's not like people drive their cars up to get their trophies or anything. Either way, the big trophies go to the cars that the Showoff judges deem to be the best, but to be honest, I have a different scale of measuring how dope a car is. That being said, I suppose getting a photo-feature on MotorMavens is my way of pointing out my favorite cars at the show. Drumroll please... Let's begin.
Read more...
---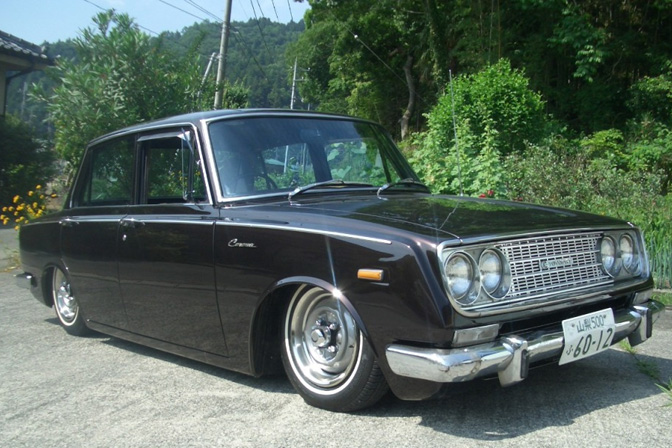 In case you guys haven't noticed the new navigation tab at the top of our website, MotorMavens now has a forum! We know it's been long overdue, and we've been wanting to create a section on our website where we could exchange photos, comments, personal stories and random funny stuff with our readers.
After all, we truly believe that it's our awesome readers and the linking of all the different automotive communities that makes the Motor Mavens Movement so powerful.
Anyway, one of our readers/friends from Honolulu Hawaii, Kyusha Kai, just posted up some detailed photos of this AWESOME shakotan RT52 Toyota Corona on our forum! For those who might not know, shakotan is a Japanese term that refers to super low cars. (You can bet your bottom dollar that this is gonna be the next car industry "keyword" that people will start marketing and promoting with. Hmm…  if I had a dollar for everytime someone… ah, forget it.)
This four door Corona looks pretty awesome slammed. I see RT52s all the time at Toyotafest and events like that, but usually, they're driven and owned by older people that are more interested in preserving the car's originality. Don't get me wrong – I'm all for original vintage Toyotas! However, seeing a super clean, custom colored (dark brown metallic) Corona like this is like a breath of fresh air. (more…)
---