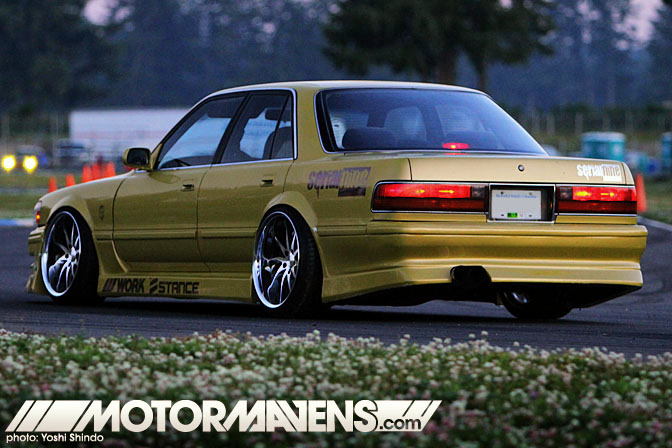 I can't imagine that, back in the mid 80s to early 90s, anyone thought of
Toyota Cressidas
as performance cars - after all, they were stuffed to the gills with power options and a plush interior. They were pseudo luxury cars that were made for taking trips to the grocery store and picking up the kids from school.
That perception of these four-door beauties changed when engines like the
1JZGTE
and
2JZGTE
started to become more accessible with the spike in JDM import parts coming into the US within the last decade. With minimal work, and a good knowledge of cars, one could have a powerful car with less investment than, say... a
240SX
or
AE86
. Opting for the straight six turbo 1/2JZ engines was a no-brainer if you had a Cressida.
Read more...
---