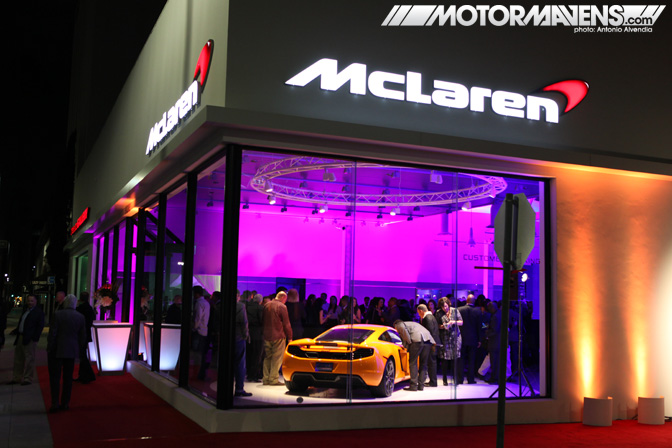 Just a typical weeknight in Los Angeles... I received an invite to a special party that
The McLaren Group
was throwing to celebrate the opening of their newest showroom.
McLaren Beverly Hills
is situated on some prime real estate; it's on Wilshire Blvd next to
The Auto Gallery
, only blocks away from the high end boutique shops on Rodeo Drive.
With red carpets and media walls lining the sidewalk leading up to the building, McLaren's newest supercar was undoubtedly the belle of the ball. Invited guests were given the chance to get up close and personal with the
592 brake horsepower
McLaren MP4-12C
; a car that
just about anyone
can drive home at the bargain price of $229,999.
Read more...
---
Seventeen years ago today, at the Autodromo Enzo e Dino Ferrari in Italy, the racing world lost the legendary F1 driver Ayrton Senna, who many racing fans consider to be the best Formula One driver of all time. The death of the three-time Formula One World Champion on May 1, 1994 occurred as a result of his car crashing into a concrete barrier while he was leading the 1994 San Marino Grand Prix.
Because of today's date, I felt it was appropriate to post the trailer to the Working Title Pictures documentary film, SENNA, which will be distributed by Universal Pictures and released in US theaters later this year. The documentary film was actually produced by passionate Brazilians (rightfully so), and was released as a test in Japan, before it went on to win at the Sundance Film Festival. (more…)
---