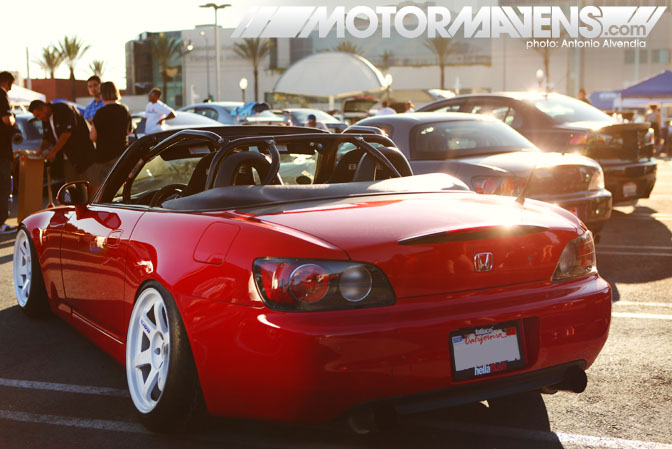 Ever since I posted up the link to our forums,
inviting people to post up their photos from
Nisei Showoff
, our readers have been posting up tons and tons of photos that they took at this past weekend's show in Little Tokyo. The response has been AWESOME. Although I wish more people would actually take the time to write captions to the photos and whatnot, even just seeing the show through their eyes is really cool, and I appreciate everyone who posted up their pics!
Now it's time for me to get back in the swing of things, and publish more of my own photos from Nisei. Since I was pretty busy helping some of our new crew members get started in doing event coverage at Nisei, I didn't actually start walking around to take photos until later in the afternoon.
At the end of Nisei Showoff, Ken Miyoshi always asks me to emcee the awards ceremony. It's always a good time giving out the trophies to the car owners, but sometimes I'm not sure which cars I'm giving awards to, because it's not like people drive their cars up to get their trophies or anything. Either way, the big trophies go to the cars that the Showoff judges deem to be the best, but to be honest, I have a different scale of measuring how dope a car is. That being said, I suppose getting a photo-feature on MotorMavens is my way of pointing out my favorite cars at the show. Drumroll please... Let's begin.
Read more...
---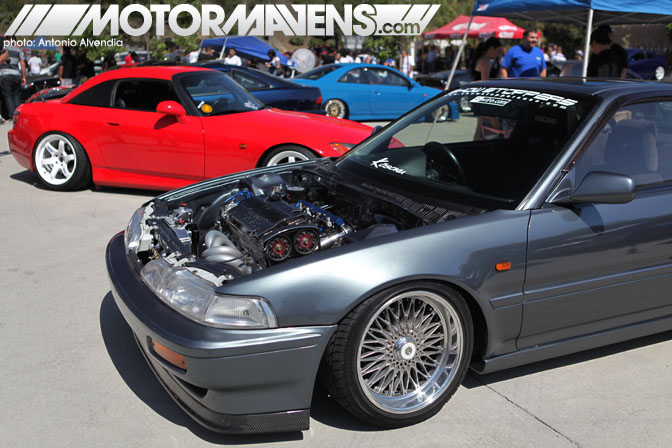 Yesterday, at
NWP4Life
's annual
Eibach Springs Honda Meet
, thousands of enthusiasts gathered to share the love of their favorite automaker. This event gets larger every year and always draws record crowds. The Eibach parking lot may only hold 600 or so cars, but the meet pretty much extends for a mile outside of it, where the cars are almost all exclusively Hondas! This is my fourth year attending this meet, and each year I am surprised by what I see. Many people choose the Eibach meet to "debut" something new on their car. I know people who have repainted their cars and changed up their entire car
just
for this meet. As with previous years, the cars and modifications range from
clean & simple
to
outrageous and just downright unnecessary
. By following the best cars from this meet, it is easy to spot what will be popular and "trendy" for the next couple of years.
Read more...
---