After
Walker Wilkerson
finished 18th overall in the 2011
Formula D
season and barely missed the
Rookie of the Year
finish, Walker knew he had to step up his game for the 2012 season. Being in the Top 20 wasn't good enough for him! He told me about how much he has learned as a driver and mechanic to keep his car maintained for each event. Which led him into big changes for the 2012 season. While talking to Walker about his future plans, he revealed that he realized he would have to ditch the SR20DET and go V8 to be even more competitive. I was shocked but I knew that this could help him out in the long run. However, I (and many others) will miss the sound of a stroked SR20 coming out of his exhaust.
Read more...
---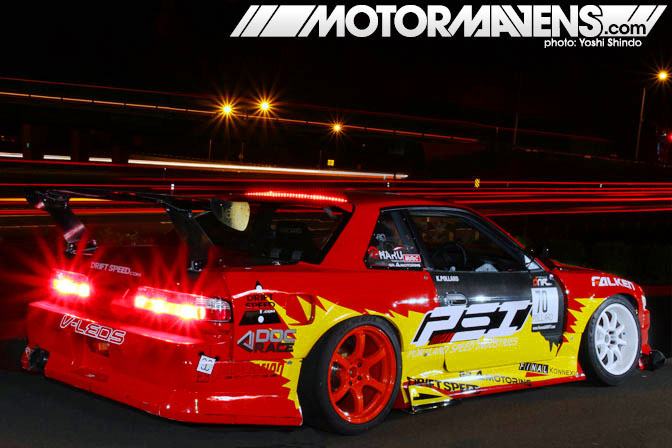 During the 2010 Formula Drift Pro-Am Nationals, up and coming drifter
Kyle Pollard
from Portland, Oregon earned his Formula D license behind the wheel of a white
F20C-powered
AE86 Levin
- in tandem with guys like Pat Cyr and Walker Wilkerson. Since then, he has opted to build a car that is fully Formula D legal and more easily competitive. Because of all the aftermarket support available, he chose an S13 Silvia... of course!
Read more...
---