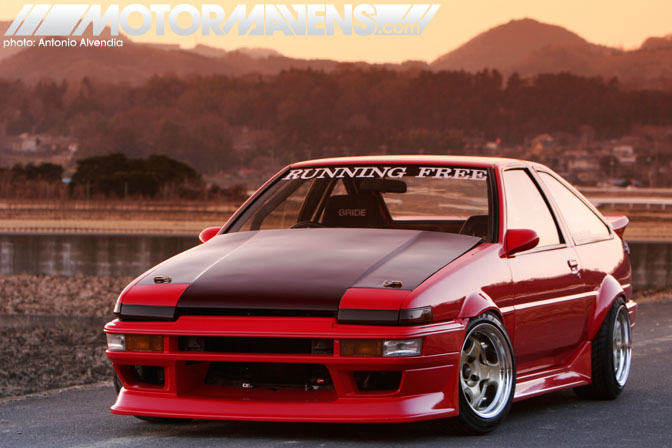 Happy Hachiroku Day, everyone! Right now I'm off on a family trip, so I've been away from the site pretty much all week, while Avon Bellamy and our other contributors run the site in my absence. I just wanted to point out though... that today is our favorite holiday of the year... HACHIROKU DAY, August 6th!
The very first time I heard the term "Hachiroku Day" coined was when my good friend, HerbrockOne from Cipher Garage called me up one morning and greeted me, "Hey man. Happy 8/6!" I just had to bust out laughing. I think this happened sometime in the late 1990s (damn, we're old)... but we are really crazy about our AE86s, and for some reason the number 86 just seems to jump out at us wherever we're at.
When we're ordering food or something, Herb and I always seem to get receipts that say "Order # 86" and once when I was at the airport, I've even had to board an airplane at Gate 86... hahahaha!!! I'm also pretty sure I'm not the only one who's stolen the number 86 "plastic table number" from Carl's Jr restaurants (at least, if you live in the United States).
I just wanted to alert everyone else that we've been starting up a thread in our
MotorMavens Forum
that
includes pictures of everyone's favorite AE86s
!
Please add your own favorites to the thread
, if you haven't done so already!
Read more...
---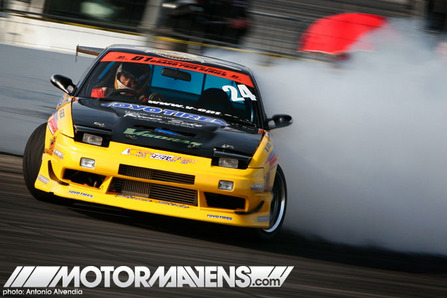 I awoke this morning to the buzz of my iPhone, and struggled to wipe my sleep-deprived eyes so that I could read what was on the screen. Apparently, the text messages were from my friends Stephen and Mayumi, who regrettably informed me of bad news that was delivered via email from D1 driver Kazuya Bai in Osaka.
Last night, D1GP driver
Atsushi Kuroi
from legendary Osaka drift team
Tinker
had a deadly accident while he was riding his motorcycle. Although there aren't too many details known about the accident, Kuroi san's
kohai
(apprentice)
Kazuya Bai
says that Kuroi's thigh was apparently injured from the accident, and even though the hospital staff worked diligently to stabilize him, Kuroi san's wounds were too severe, and he passed away within four hours of arriving at the hospital.
Read more...
---