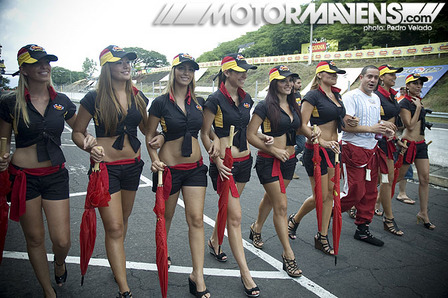 Without a doubt most of you are very much aware of the car scene in the USA, Japan, and the UK. Some of you are probably also somewhat familiar with automotive happenings within the boundaries of the other member states of the EU as well. However I'm willing to be that most of you are almost completely unfamiliar with the incredible scene that exists in that other America – the one in the Southern Hemisphere – specifically in El Salvador. Therefore, because we Motor Mavens like to expose our readers to the people, places, and automotive happenings that aren't necessarily mainstream, we would like to take a moment to introduce you to a particular AE86er named
Pedro Velado
- a man after our own Japanese Nostalgic Car loving hearts. This is his very first story with us, and we hope to have many more stories from him in the future! And to you Pedro – bienvenida!
::::::::::::::::::::::::: First, a little background info on myself. I've been a car lover ever since I was a little boy, helping my dad fix his Fiat station wagon. I grew up loving cars, but not really doing much about it until I finished University. After that, I started to learn about the wonderful world of JDM parts and style. It was in 2003, through a combination of my new knowledge and love for Japanese motoring and the process of building my Civic EF, that the idea formed with me and two of my friends to start the show circuit in El Salvador. Since then, I've been doing the
CarShow
every year, and getting more and more involved with cars as well.
Read more...
---