MotorMavens | TANDEM OF DIE | Formula Drift Palm Beach from MotorMavens Dotcom on Vimeo.
During Formula Drift's first Florida event last weekend, there were many bobbles, a few spins, and even a couple of wrecks. The new layout on Palm Beach International Raceway proved to be a challenge for drivers, event organizers, and media personnel alike. The slippery track was slightly technical, with a high speed and high angle entry, and rounded off with a smoky finish. (more…)
---
For the first time
Formula DRIFT
history, the war was brought to the battlegrounds in
Florida
at the
Palm Beach International Raceway (PBIR)
. Locals got to witness a "Battle of the Mustangs" as
Justin "JTP" Pawlak
took another victory this year in his
Falken Tires Ford Mustang
against last year's champion,
Vaughn Gittin, Jr.
and his
Monster Energy/Falken Tires Ford Mustang
.
Darren McNamara
(who qualified 2nd) and his Falken Tire
Saturn Sky
ended up in 3rd place after defeating number one qualifier
Chris Forsberg
and his
NOS Energy Drink Nissan 370Z
. Florida was very very good to Falken Tires! In fact, Florida was very good - period.
Read more...
---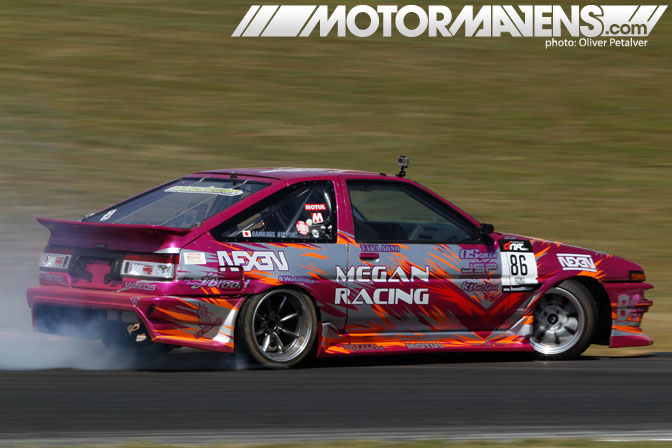 Right now I'm sitting in the media tower at
Road Atlanta
while practice continues just over the hill on the course. That's right, Allen Iverson, we're talkin' about practice! Not the game, but practice. With that being said, even though it
was
practice, the drivers were pushing it to the limit and beyond. Many cars ended up in the kitty litter on the initiation corner and some went into the wall.
Read more...
---