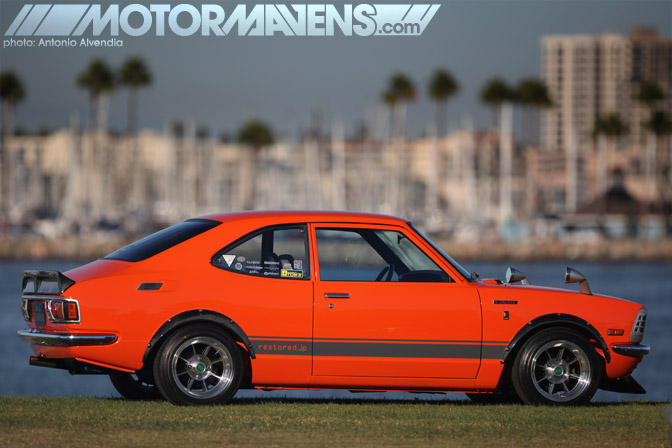 Every year, one of my favorite events to attend in Southern California is the annual
Japanese Classic Car Show
in Long Beach.
JCCS
is like a big reunion of old school friends, surrounded by the finest pre-1990s vehicles made in Japan. The water surrounding the iconic Queen Mary cruise ship and the Downtown Long Beach skyline is a perfect backdrop for Skylines, 510s, Zs, Celicas, Corollas, Starlets, Land Cruisers, RX7s, RX3s, Civics and all sorts of other interesting Japanese old school cars!
Read more...
---
Mannnnn… following up on the cool video that 0-60 Magazine's Alex Bernstein shot of Nakai san's Rauh Welt Porsches cruising through the highways of Japan, one of the friends of the MotorMavens Crew, fellow Japanophile Edwin Reyes from NYC sent me this video through our Facebook page.
For those who haven't heard of the Wangan Midnight comic book in Japan, it stars a certain S30 240Z and tells exciting stories of Japanese highway (wangan) battles with other high speed streetcars. I think the Wangan Midnight live action movie looks pretty cool – in fact, I can't wait to see the entire thing. Hopefully someone has a torrent of it somewhere that they'd like to share? If you have it, let me know please!
It's too bad NBC Universal didn't make their Fast&Furious movies into something more like this. Movies like this would be off the hook! In fact, watching this makes me want to drive a black JZA70 or JZA80 Supra on the highway right nowwwwww!!! Or a Porsche GT3RS! Or an R34 Skyline GT-R V-Spec… Or… (What else?)
:: Antonio Alvendia
---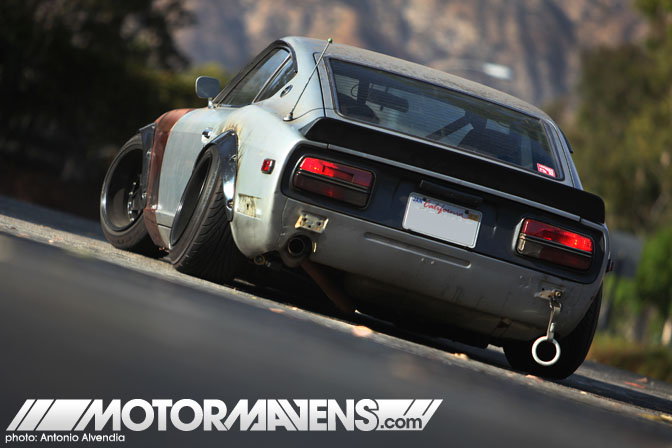 Last weekend at the
Japanese Classic Car Show
, the
Showa car
lovers that gathered in Irvine California for this year's event were treated to a sensory overload of Japanese nostalgic cars of all sorts - from Skylines to Corollas to rotaries to Hondas to Datsuns... Oh, the Datsuns!
There were so many cars from Datsun/Nissan lineage represented at this year's JCCS, it was hard to focus on them all. Everything from Japanese style G-nose S30s to US market 240Zs were in abundance at the event this year, but there was one Z in particular that had a certain combination of presence and shock value. I just knew I had to feature it on our site... but there was just one problem. The car (and its owner) live in San Jose, California. And they would both be returning to the Bay Area on the morning after the show.
I had to figure out how (and where) to somehow shoot the car before it went back to San Jose - and I knew I didn't want to do one of those "on the grass" photo shoots after the show, because I think photos of cars on the grass are cliche, unimaginative and overdone... especially since there were 236790 photographers from different magazines doing
the same photo shoot
on different spots on the grass after JCCS.
The owner of this shakotan
(super low down) boogiemonster
is
Yuta Akaishi
. Let's pronounce it together. His first name is Yuta, pronounced like "Utah" and his last name is pronounced "Aka-ishi." I was first drawn to this amazing 240Z because it is just so damn low... it's mind boggling, seriously! The car may be showing its age with the presence of surface rust and dents here and there, but hell... to me, it's just a sign that this car lived a full life. It's kind of like battlescars on a seasoned fighter - they actually ADD to the look.
Read more...
---