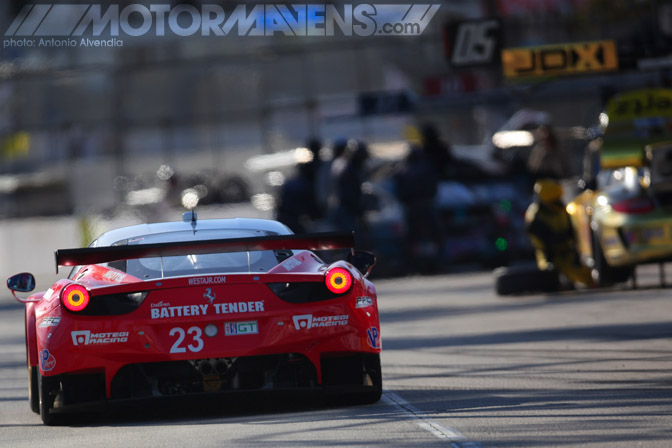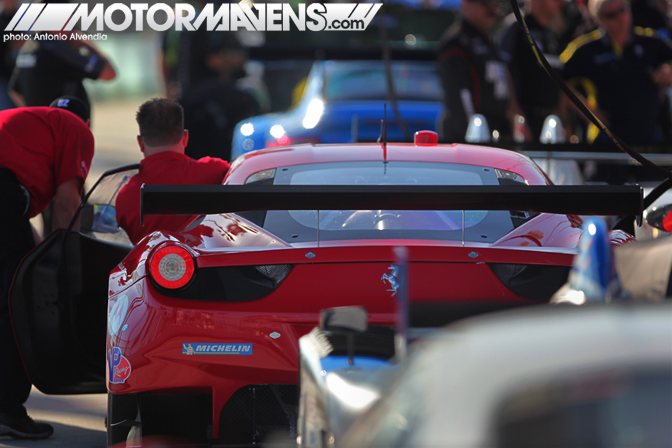 The greatest endurance race of them all is held in the French town of LeMans at Circuit de la Sarthe – a combination of public roads.  Known commonly as the 24 Hours of LeMans, since 1923, the racing world has turned its eyes to the little town in the French countryside in a true test of superior driving, engineering and efficiency. To win this 24 hour test of man and machine has been on the bucket list of every manufacturer and every person to turn a wheel in anger.
Many have come, some have succeeded, such as Porsche, who have scored more wins in the classic than any other manufacturer – or Mazda who came, won, and were outlawed for their rotary engine.
Others suffered abysmal failure, such as French sportsman and driver Pierre Levegh, who, in 1955 crashed on the main straight, killing himself and 83 spectators – 100 more were injured. Levegh's factory Mercedes team withdrew all its cars from the race, and Mercedes left racing in general for nearly 30 years after.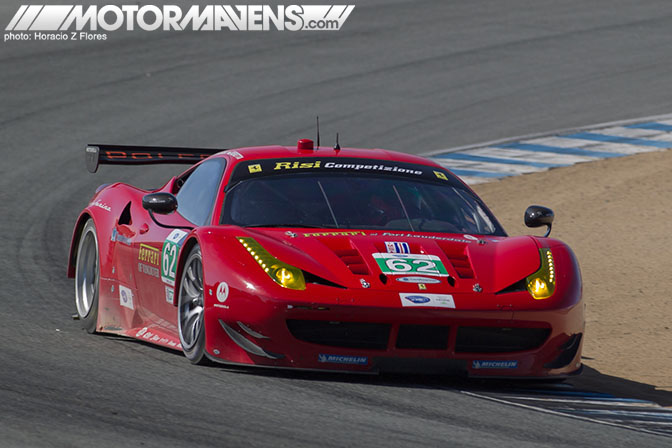 The American LeMans Series (ALMS) takes a late spring/early summer break so a few of its teams and many of its drivers can compete in the fabled classic this weekend. If you enjoy the howl of sports cars, this is the grandaddy of them all. The international cast of characters that already race in ALMS will join the best sports car drivers in the world to contest this ever evolving marvel of speed and distance. If you have been following our coverage of ALMS, you will see some familiar names.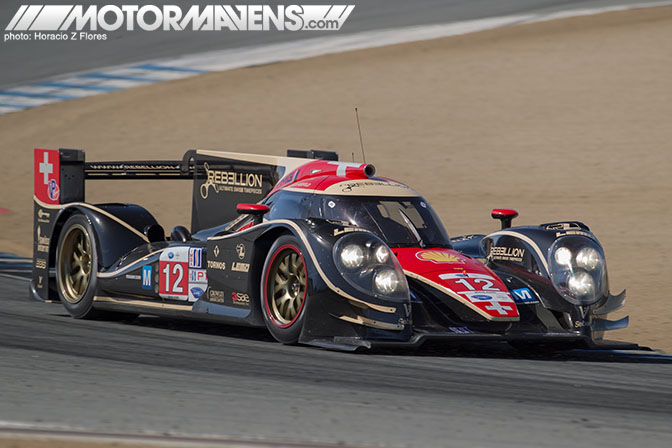 Rebellion Racing
No. 12 Lola-Toyota
Class:  LM P1
Drivers:  Neel Jani, Nick Heidfeld, Nicolas Prost
Note:  The Anglo-Swiss team competing full time in the 2013 American Le Mans Series with Jani and Heidfeld stays true to its European roots at the 24 Hours of Le Mans. The team will also field the No. 13 Lola-Toyota for Andrea Belicchi, Mathias Beche and Cong Fu "Frankie" Cheng.
Level 5 Motorsports
No. 33 HPD ARX 03b-Honda
Class:  LM P2
Drivers:  Scott Tucker, Marino Franchitti, Ryan Briscoe
Note:  The Level 5 driving trio already won one of sports car racing's crown jewels this year with a P2 victory in March's Mobil 1 Twelve Hours of Sebring Fueled by Fresh From Florida. Can they score another big win at Le Mans?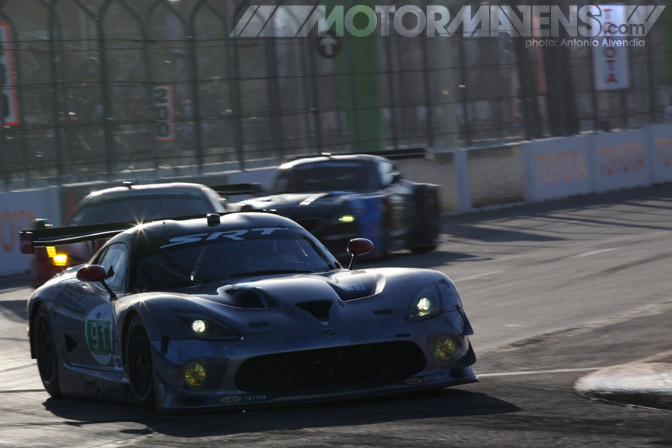 SRT Motorsports
No. 53 SRT Viper GTS-R
No. 93 SRT Viper GTS-R
Class:  GTE Pro
Drivers:  No. 53 – Ryan Dalziel, Dominik Farnbacher, Marc Goossens; No. 93 – Jonathan Bomarito, Kuno Wittmer, Tommy Kendall
Note:  The last three times factory-backed Vipers raced at Le Mans, they won (1998, '99 and 2000). Can they pick up where they left off? It's a tall order but they've been fast throughout the 2013 ALMS season so far.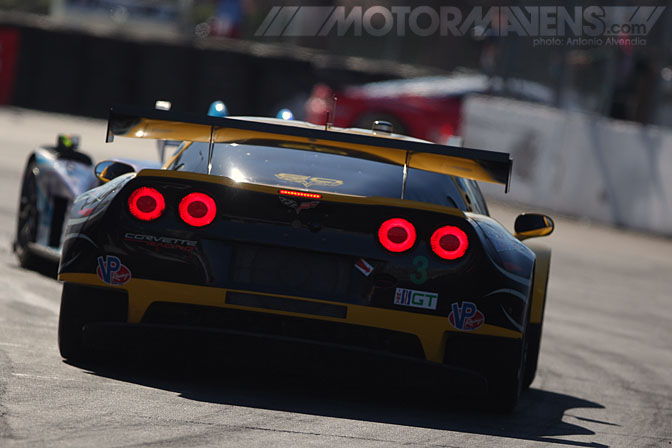 Corvette Racing
No. 73 Chevrolet Corvette C6 ZR1
No. 74 Chevrolet Corvette C6 ZR1
Class:  GTE Pro
Drivers:  No. 73 – Jan Magnussen, Antonio Garcia, Jordan Taylor; No. 74 – Oliver Gavin, Tommy Milner, Richard Westbrook
Note:  The gold standard of ALMS regulars at Le Mans, Corvette Racing has seven class victories at Le Mans since 2001. With ALMS wins at Sebring and Mazda Raceway Laguna Seca already this season, they've certainly got momentum on their side to make it eight.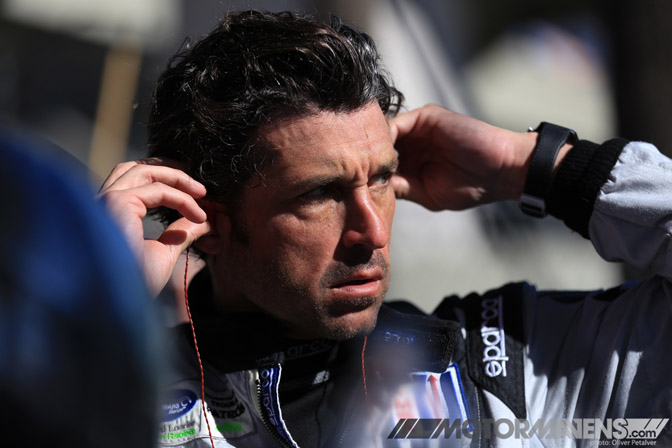 Dempsey Del Piero-Proton
No. 77 Porsche 911 GT3 RSR
Class:  GTE Am
Drivers:  Patrick Dempsey, Patrick Long, Joe Foster
Note:  On the heels of a near victory in the ALMS race at Mazda Raceway Laguna Seca, Dempsey Del Piero heads for its first 24 Hours of Le Mans. The team has partnered with European Porsche stalwarts Proton Competition to field the GTE Am entry.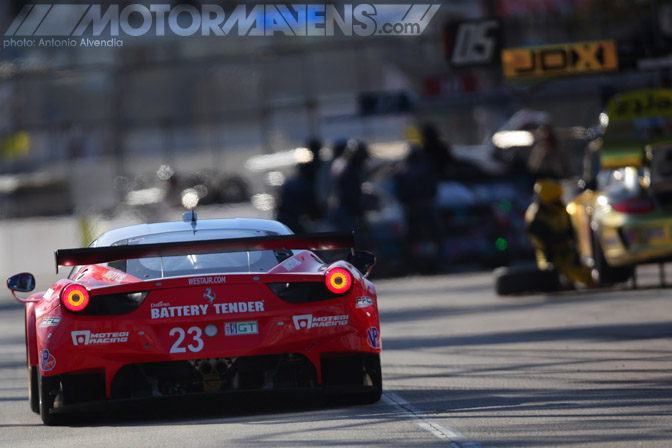 8Star Motorsports
No. 81 Ferrari F458 Italia
Class:  GTE Am
Drivers:  Enzo Potolicchio, Rui Aguas, Jason Bright
Note:  GRAND-AM regular and 8 Star team owner Enzo Potolicchio co-drove to the LM P2 class victory in the 24 Hours of Le Mans last year with Ryan Dalziel and Tom Kimber-Smith. He returns this year as owner of the No. 81 Ferrari.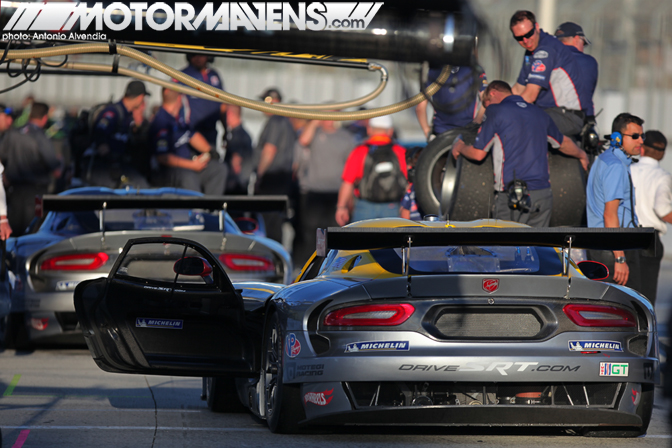 LeMans remains the greatest of all endurance races and can be seen this weekend with nearly flag to flag coverage on SPEED. Enjoy!
:: Tom Stahler
03b
,
24 Hours of LeMans
,
458
,
8Star Motorsports
,
911
,
ALMS
,
American LeMans Series
,
Andrea Belicchi
,
Antonio Alvendia
,
Antonio Garcia
,
ARX
,
C6
,
chevrolet
,
Circuit de la Sarthe
,
Cong Fu "Frankie" Cheng
,
corvette
,
Dempsey Del Piero-Proton
,
Dodge
,
Dominik Farnbacher
,
Enzo Potolicchio
,
Ferrari
,
GT3 RSR
,
GTS-R
,
Honda
,
Honda Performance Development
,
Horacio Z Flores
,
HPD
,
Italia
,
Jan Magnussen
,
Jason Bright
,
Joe Foster
,
Jonathan Bomarito
,
Jordan Taylor
,
Kuno Wittmer
,
Lemans
,
Level 5 Motorsports
,
LMP1
,
LOLA
,
Marc Goossens.
,
Marino franchitti
,
Mathias Beche
,
Neel Jani
,
Nick Heidfeld
,
Nicolas Prost
,
Oliver Gavin
,
Oliver Petalver
,
Patrick Dempsey
,
Patrick Long
,
Porsche
,
Rebellion
,
Richard Westbrook
,
Risi Competizione
,
Rui Aguas
,
Ryan Briscoe
,
Ryan Dalziel
,
Scott Tucker
,
SRT Motorsports
,
Tom Stahler
,
Tommy Kendall
,
Tommy Milner
,
Toyota
,
Viper
,
ZR1
---