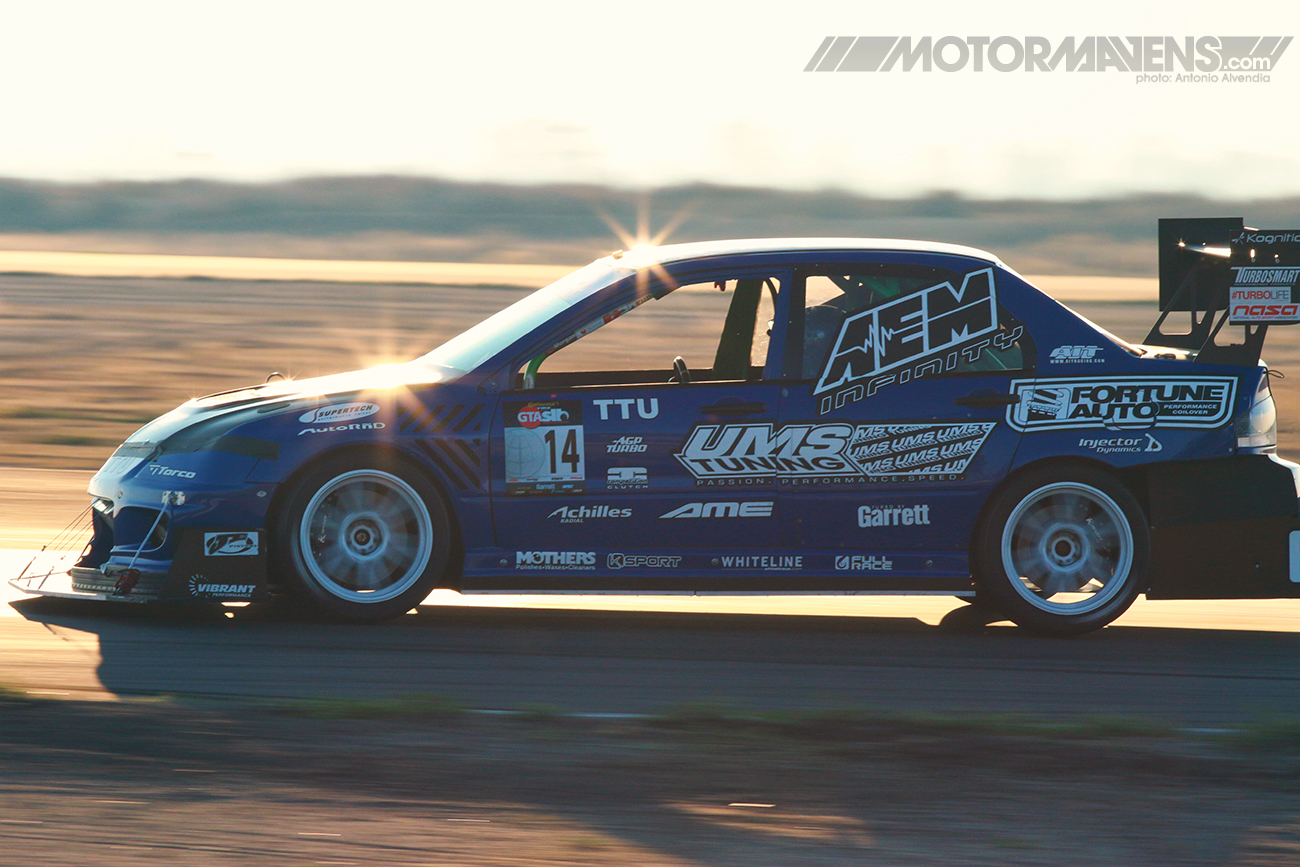 "UMS Tuning in Arizona builds such amazing race cars, they pretty much drive themselves."
Did you see the Evo lapping Buttonwillow without a driver at Global Time Attack Super Lap Battle?! Hah! Just kidding, didn't mean to mislead you with the awesome story title, but it does look as if the car is driving itself, doesn't it??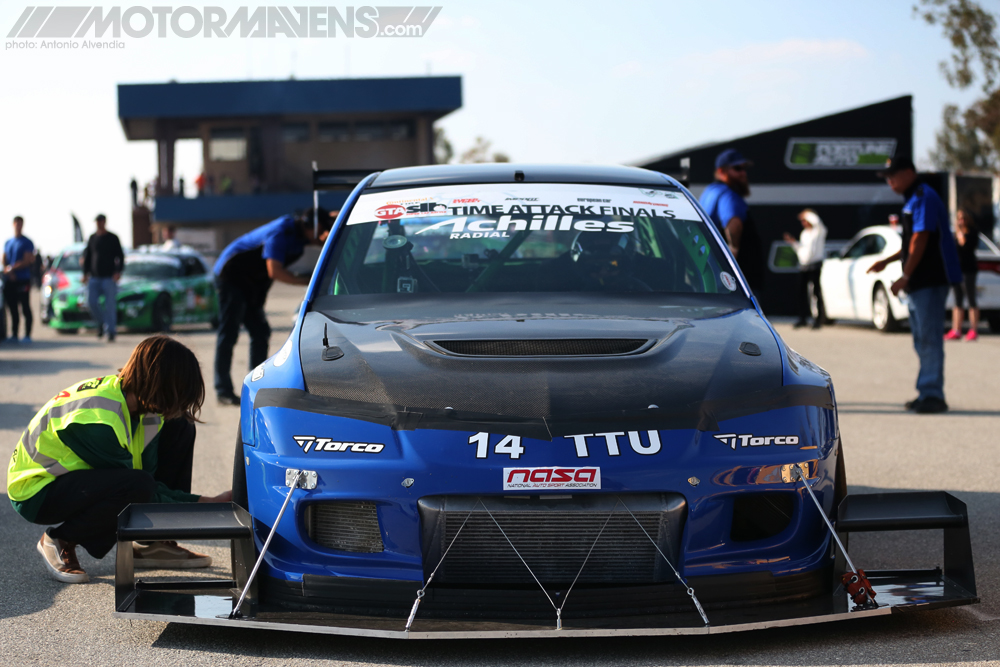 While editing my photos from the recent GTA Super Lap Battle at Buttonwillow Raceway, I came across these photos I shot of the UMS Tuning Mitsubishi Lancer Evolution 8 attacking the track at Buttonwillow Raceway – but wait. Where is the hell is the driver?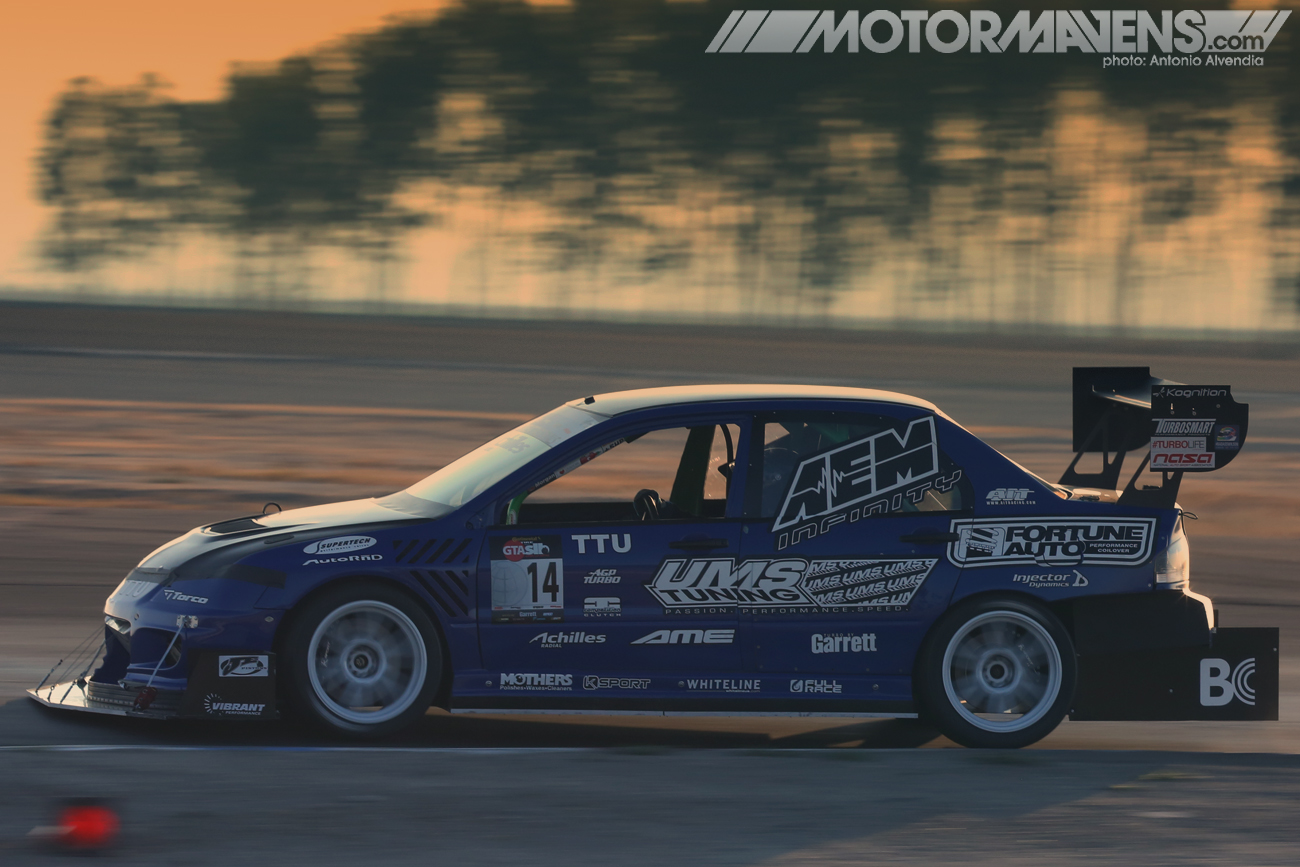 If you look real close, you can see our good buddy (and pilot of the UMS Evo) Tony Szirka sitting deep – real deep in the middle of the car. His seating position in the car reminds me of young guys from the hood who recline their seats in their Nissan Altimas so far back, you can see their heads in the windows of the rear doors. I won't front though. I used to sit like one of those guys when I was learning how to drive in high school, reclining super far back in the driver's seat of my mom's automatic Toyota Camry… station wagon. LOL.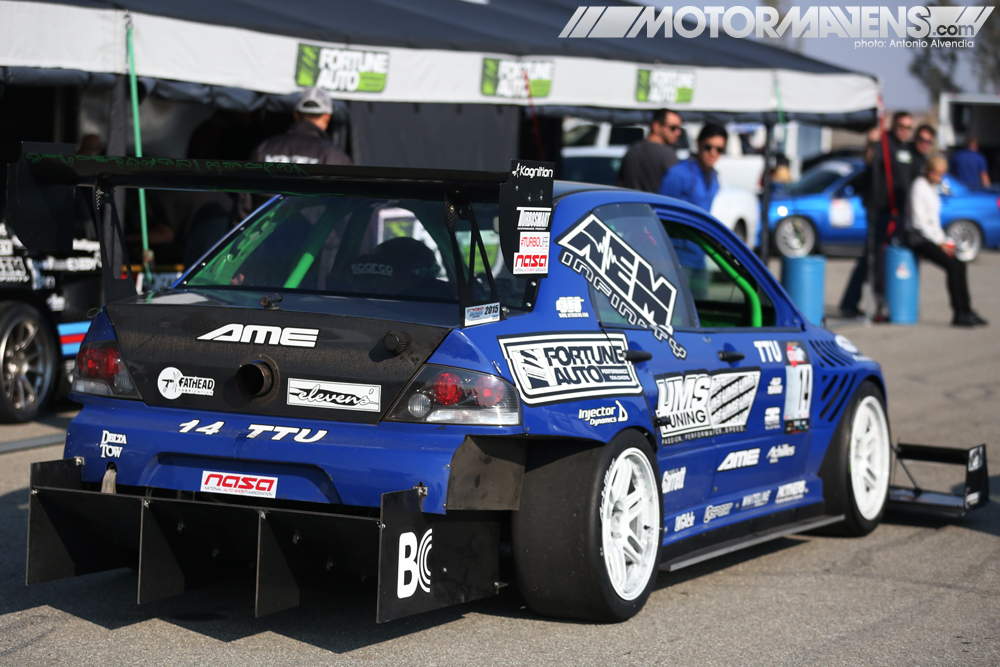 If you have ever looked inside Tony Szirka's Evo, you would know that this car is no joke! The driver seat, steering wheel/steering column, and pedal assembly have all been moved towards the center of the car. These guys are obviously very SERIOUS about weight distribution and aero improvements to their Evo.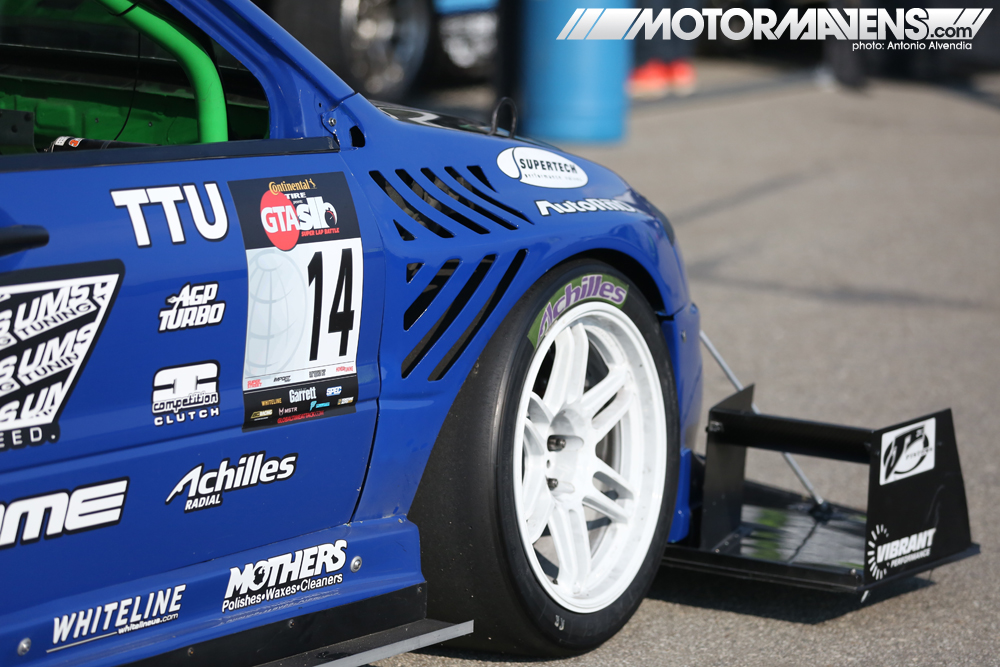 No wonder they were able to pull off a time of 1:46.5, which resulted in First Place in the Unlimited AWD class, with Szirka behind the wheel!
Here's a really CRAPPY iPhone video I shot of Tony's Evo from last year's GTA SLB event. Sorry about my video skills… I'm working on it! Either way, I just wanted to take a moment to appreciate Tony's awesome Lancer Evo 8.
:: Antonio Alvendia
Achilles Tire
,
AEM
,
AEM Infinity
,
AME Wheels
,
AutoRND
,
boostbash
,
Brian Crower
,
Competition Clutch
,
Continental Tire
,
CT9A
,
Evo 8
,
Evo 9
,
Fortune Auto
,
Garrett Turbo
,
Global Time Attack
,
GTX4088
,
homepage
,
JE Pistons
,
K Sport
,
Lancer
,
Mitsubishi
,
Mothers Polish
,
Supertech
,
Tony Szirka
,
turbo
,
Turbosmart
,
UMS Tuning
,
Whiteline
---