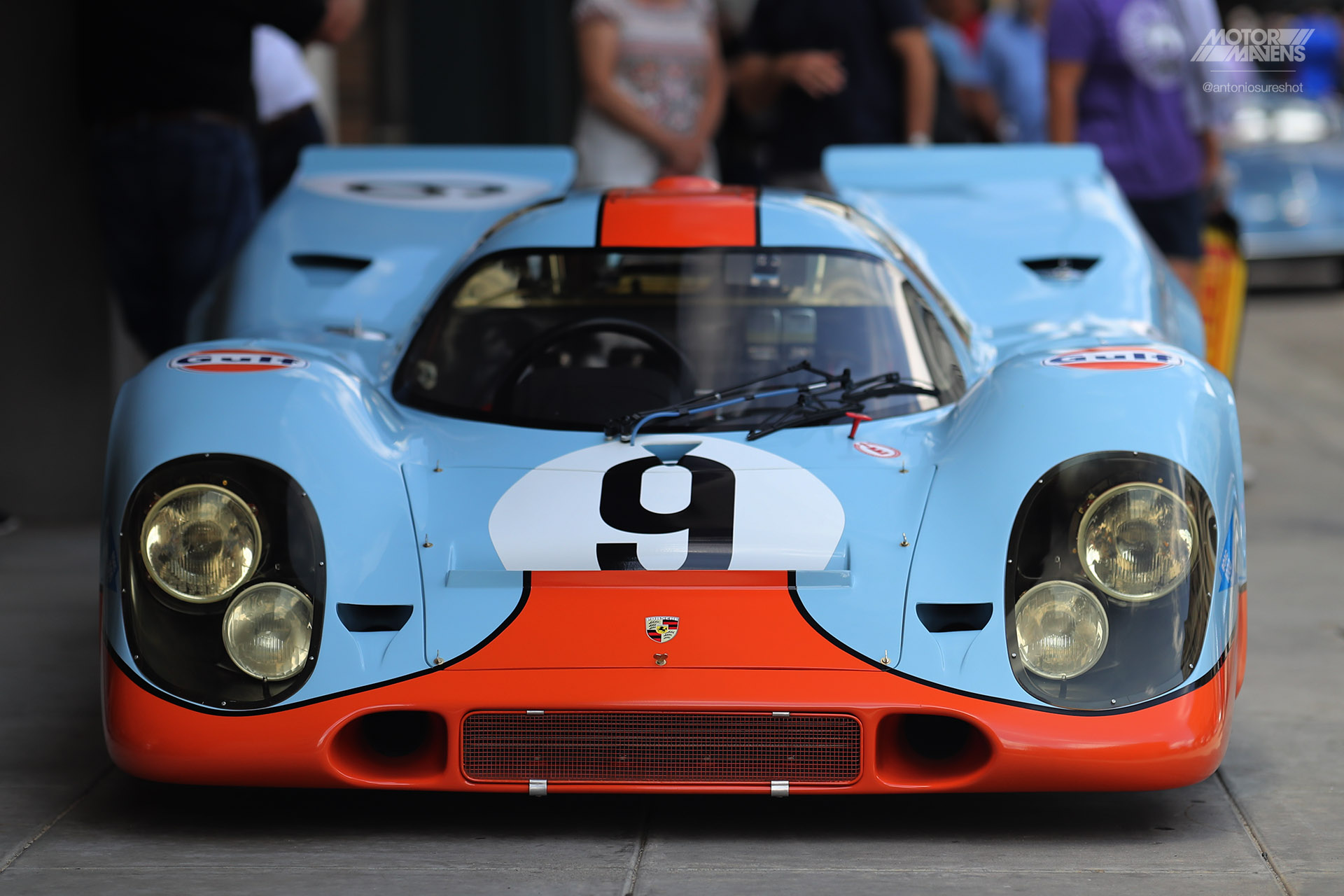 Luftgekühlt's air cooled Porsche takeover of the Universal Studios Back Lot was just crazy. It was unlike any other car show I've ever been to.
Even if you don't currently own a classic Porsche, it would be hard not to appreciate the organizers' effort to create an event that satisfies the discerning taste of the purest of Porsche collecting purists, but has enough artistic appeal to rope in the tattooed hipsters with vintage clothing and film cameras around their necks – you know, the fashion forward artsy types who probably took Ubers to the event from Silverlake because "it's not environmentally friendly to own cars anymore."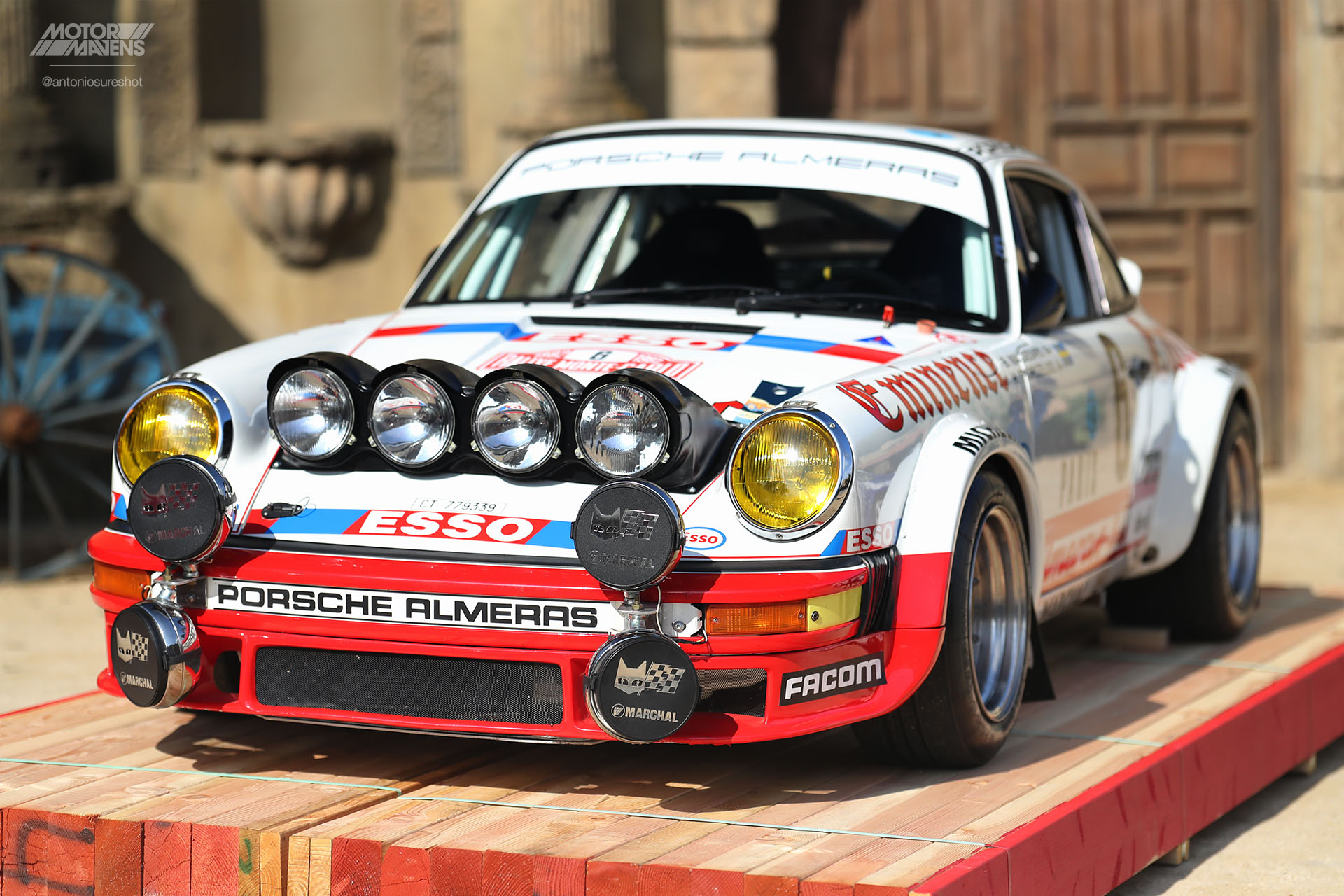 Yup, Luft certainly had an interesting crowd… but even more interesting was the absolutely insane collection of Porsches displayed at the event. It was like emptying out a museum onto city streets so that the cars could enjoy the sunshine and fresh air… and a little bit of rain as well.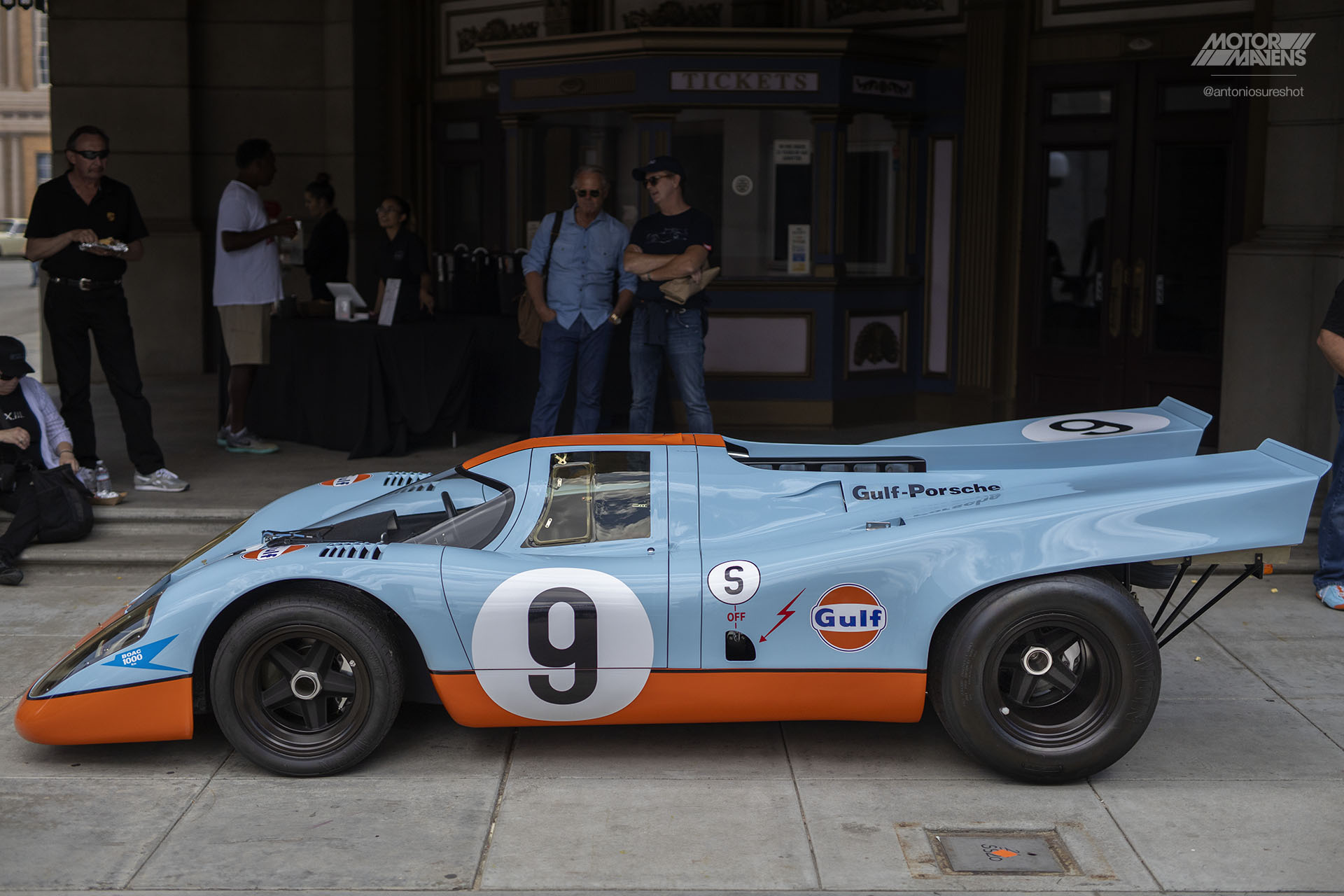 Seriously though, when's the last time you walked around a car show and randomly saw a Gulf Oil 917K just parked in the open, without security guards or rope stanchions around it? The Porsche 917K is one of the most famous and successful endurance racing cars in history, period.
Oh, and get this – this particular 917K is one of the original 25 homologation cars, perfectly restored in every way and is the most period-correct example in existence. IN EXISTENCE.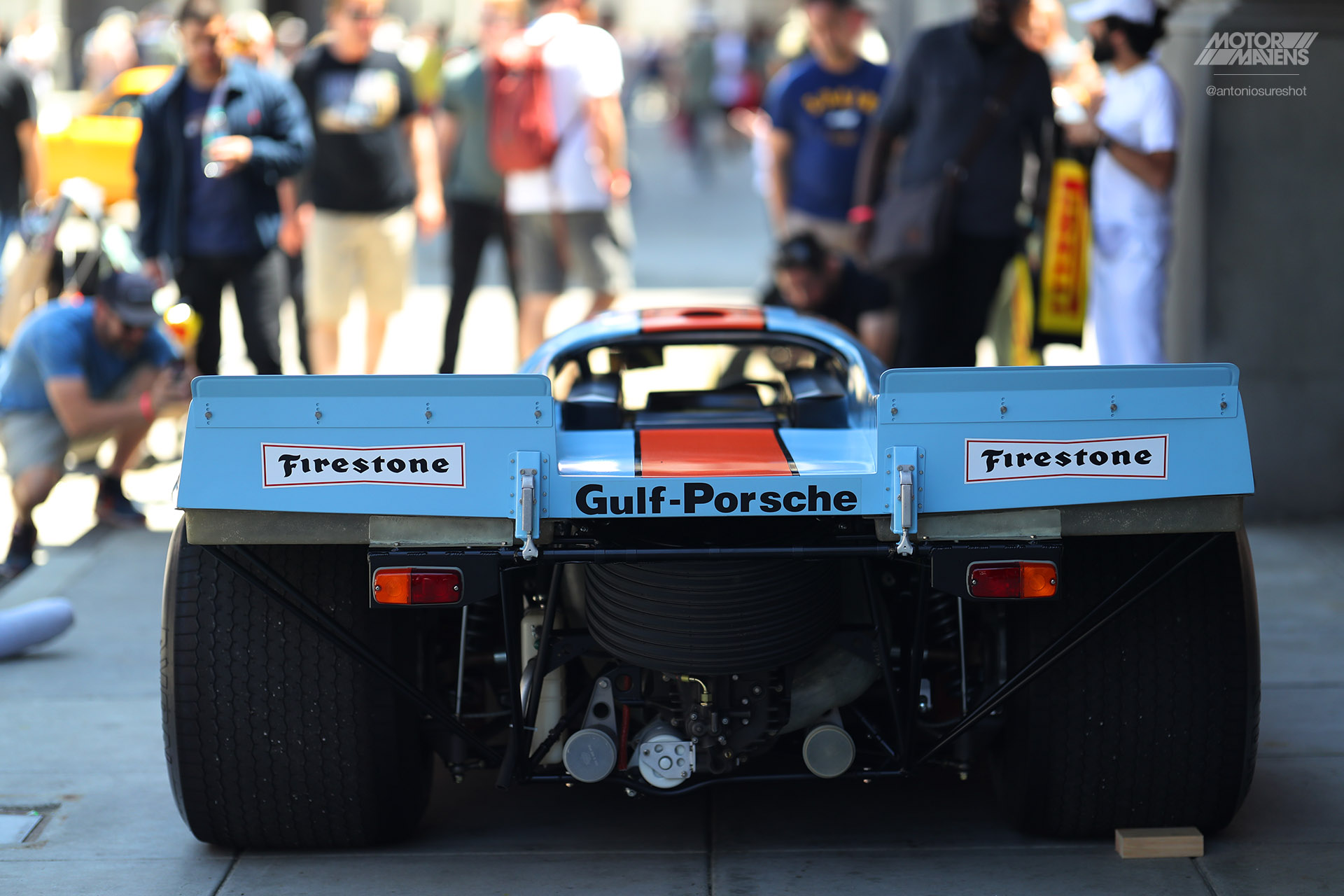 This Gulf 917K was driven by Brian Redman, Jo Siffert, Derek Bell, David Piper and Frank Gardener at LeMans, the Nurburgring, Daytona, and Brands Hatch. Its air-cooled flat 12-cylinder engine produces over 600 horsepower and is capable of a top speed of over 220 miles an hour.
And it was just chillin out at Luft 6, parked outside casually like it was no big deal. So amazing.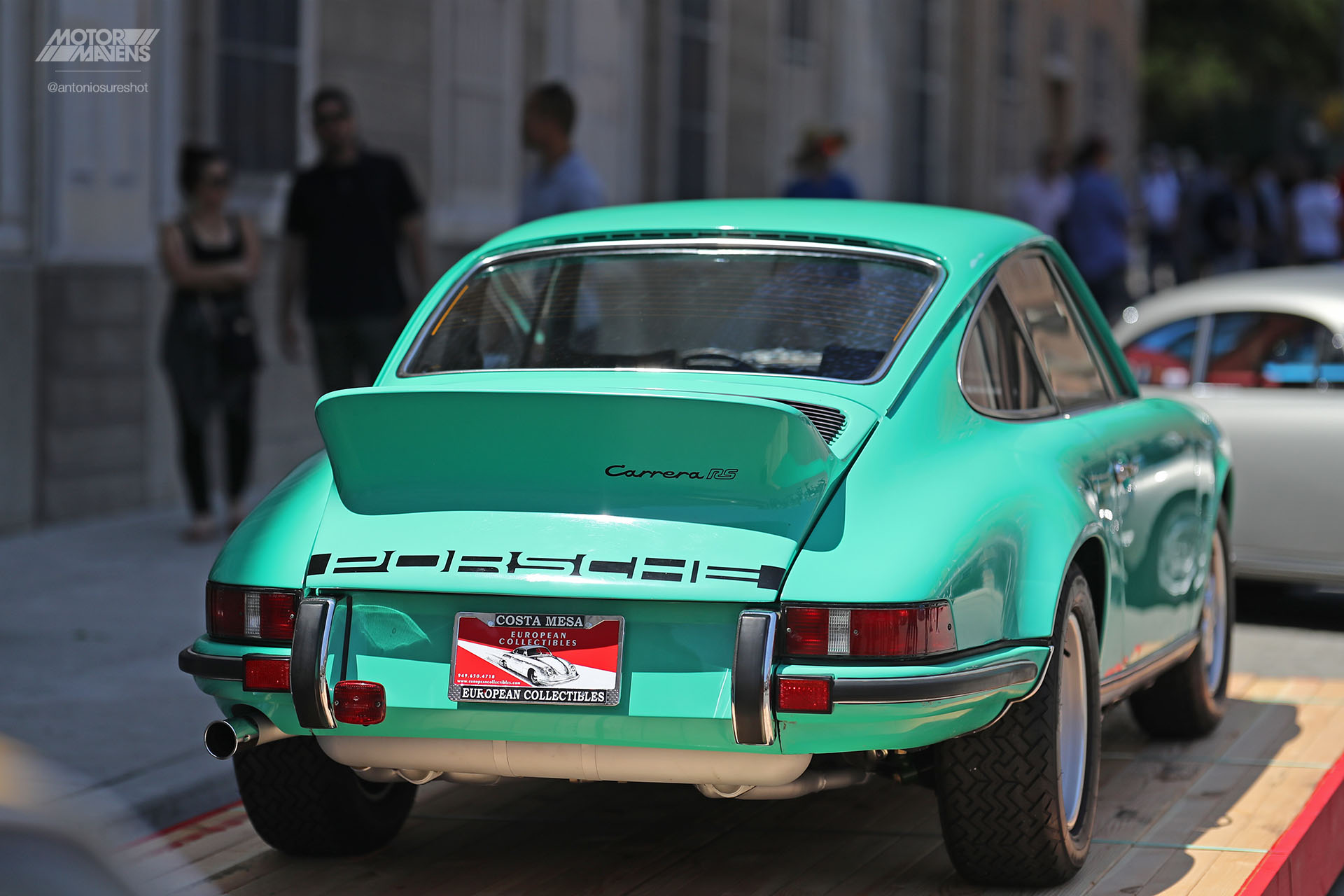 Ever since the very first time I got to ride along with a professional Porsche test driver in a vintage 1973 Porsche 911 Carrera RS at Porsche's Test Track in Leipzig Germany, I've really come to appreciate classic air cooled Porsches. You just can't beat the classic, timeless styling.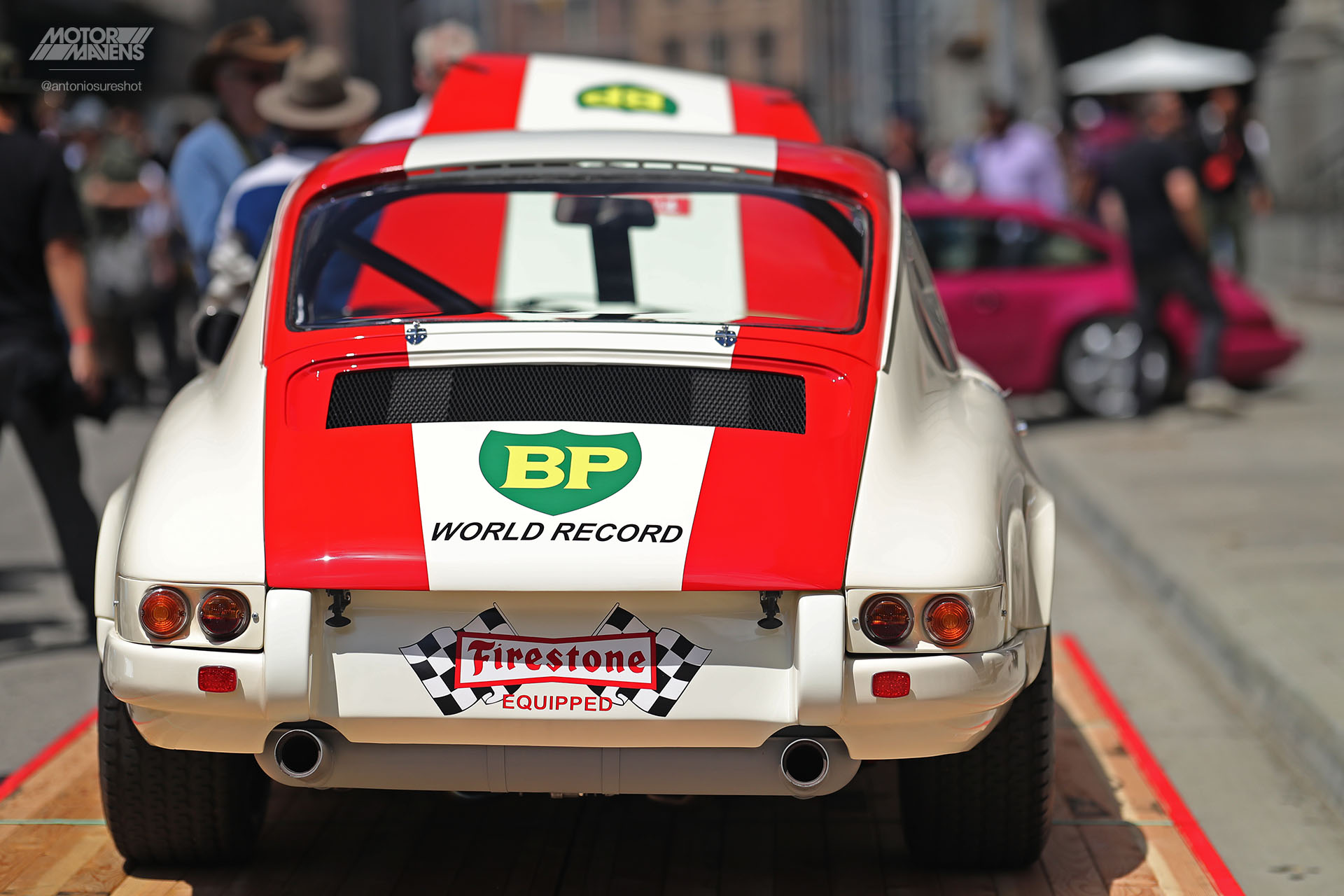 Speaking of gorgeous early 911s, check out the awesome taillights on this Porsche 911 R, which is the first production Porsche lightweight 911 race car (1764 lbs) and the first of 20 911R cars ever manufactured.
This particular beauty set 5 world records and 11 International records for a 2.0 liter engine car for speed, time and distance during a World Record Run attempt at the Monza Circuit, Italy starting on October 31, 1967. The car was driven for 96 hours straight, it covered a distance of 20,086.08 km (12,480.91 miles) at the average speed of 130.77 MPH, stopping only for gas, tires and oil. The car also set an unofficial record of using 90 tires in the 96 hour Record Run, which let the public and other car manufacturers know that the 911 was not only fast, but reliable too.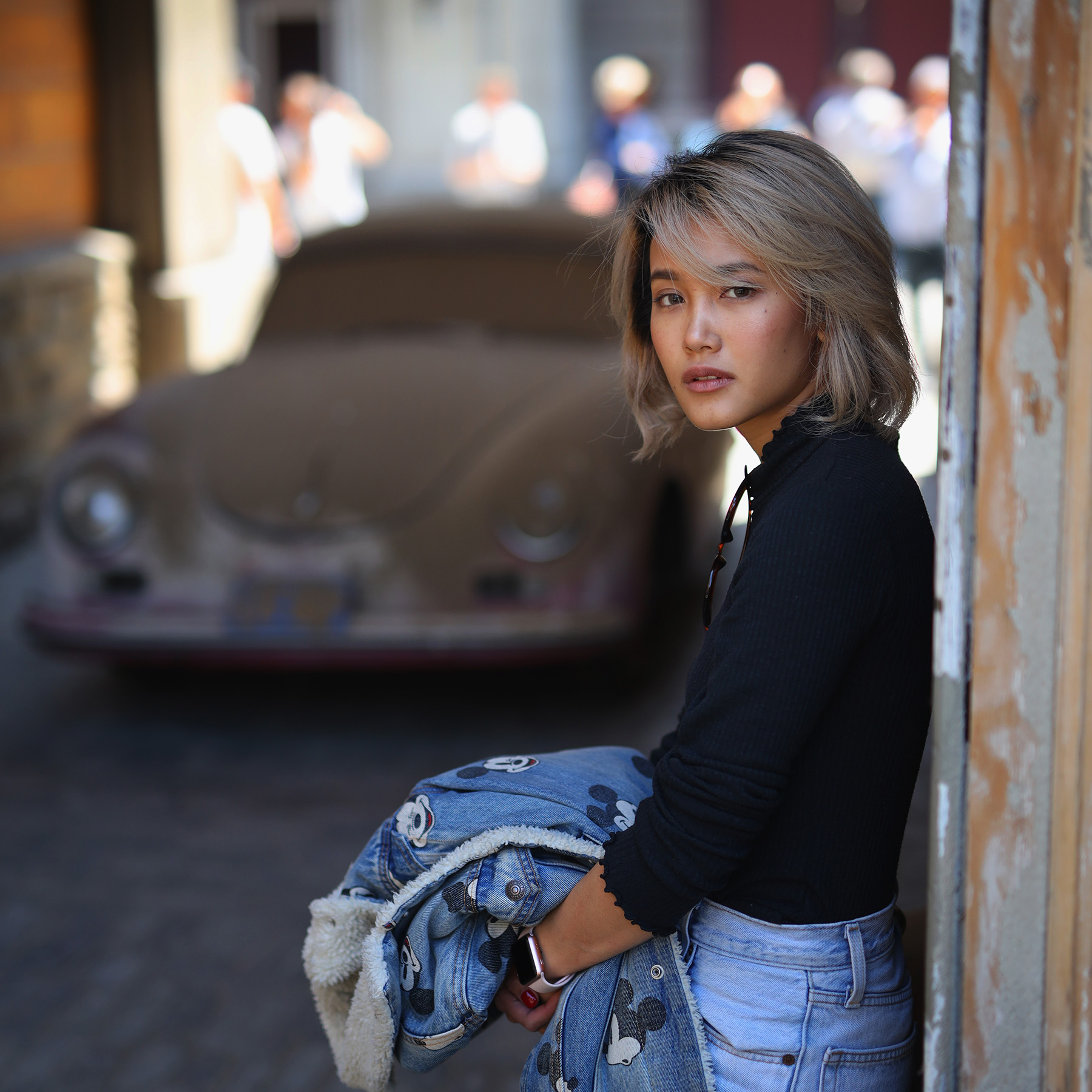 Shooting photos at Luft 6 was pretty difficult. Even though I was granted a media pass, there were just too many eventgoers that showed up super early in the morning to fill their day with Porsche goodness. Everyone was shooting cellphone photos of cars, and taking selfies with the cars. I bumped into a friend of mine and shot this portrait in a shaded corridor so that the lighting wouldn't be harsh.
Right behind her is a very special car…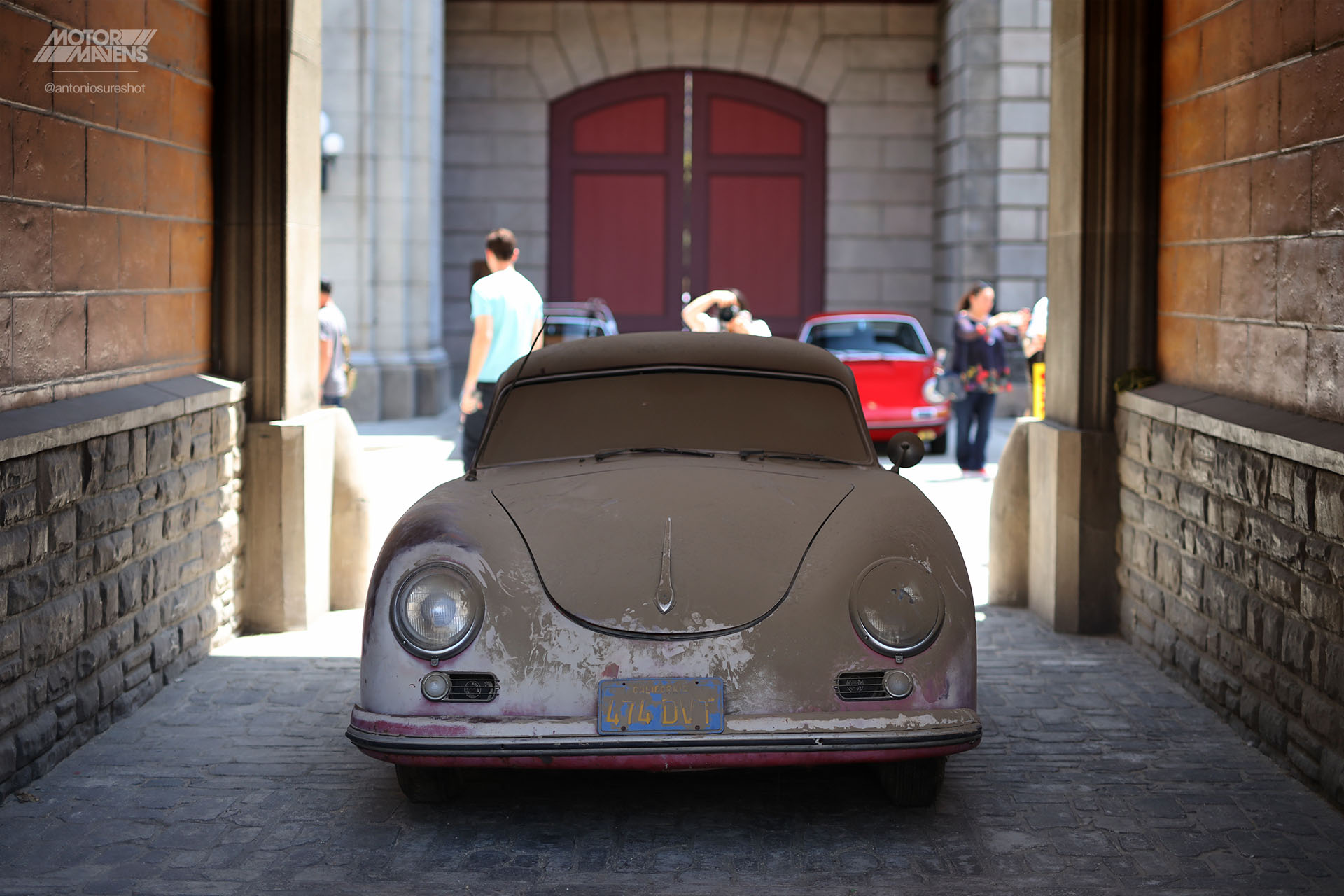 This is no regular 1955 Porsche 356 project car. It was actually a time capsule barn find – it was stored inside a shipping container since 1979, and was transported to Luftgekühlt with all the original dust buildup provided by 20+ years in the darkness of storage.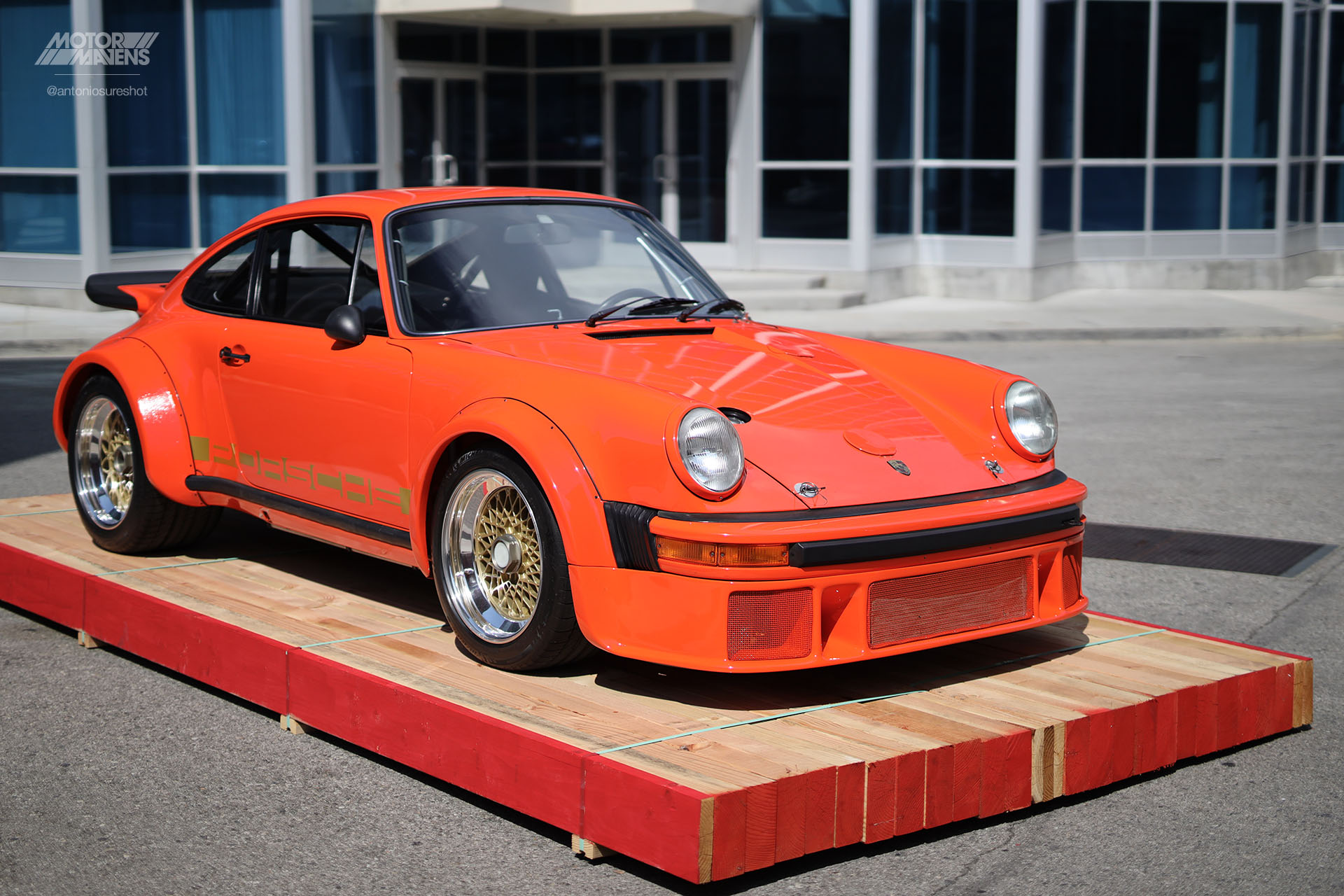 It was hard not to notice this bright orange 911 on its wooden pedestal. This isn't a 930 – it's a rare Porsche 934 that is owned by comedian and Porsche collector Jerry Seinfeld! These 934s were turbocharged full race cars built to meet Group 4 FIA rules, and only 31 examples were ever built. To see more of this 934 and other cars at Luftgekühlt, check out more details in the Luft coverage I provided to the FCP Euro website.
:: Antonio Alvendia
www.antoniosureshot.com
Instagram: @antoniosureshot
---