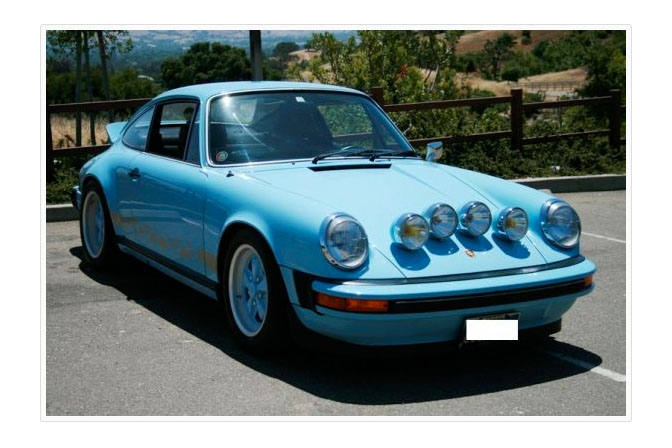 I wish I had an extra $69K laying around. If I did, I'd be inclined to pick up this gorgeous 1974 Porsche 911 Carrera, which is the only "big bumpered" Carrera I've ever seen that made me drool with this much intensity. Wait. Do people drool with intensity? Maybe salivate is a better word.
I can just imagine myself rocking my favorite Kangol, aviator glasses and a Steve McQueen replica Gulf racing jacket (the white leather one, of course) and driving this car up and down the California coast. If it were in a movie, I feel like California Dreamin by The Mamas and the Papas would be playing as I drove off into the sunset… but if I were actually driving this car, most likely I'd just be listening to the sweet sounds of the finely tuned carburetors screaming, with both windows down so that the crisp ocean breeze could blow into the cockpit.
Damn, nothing says romance quite like a 1970s Porsche 911 Carrera. Check out this Porsche's profile page on Bring A Trailer for more details and interior photos. Fcking AMAZING. Want one of these pretty bad.
:: Antonio Alvendia
---