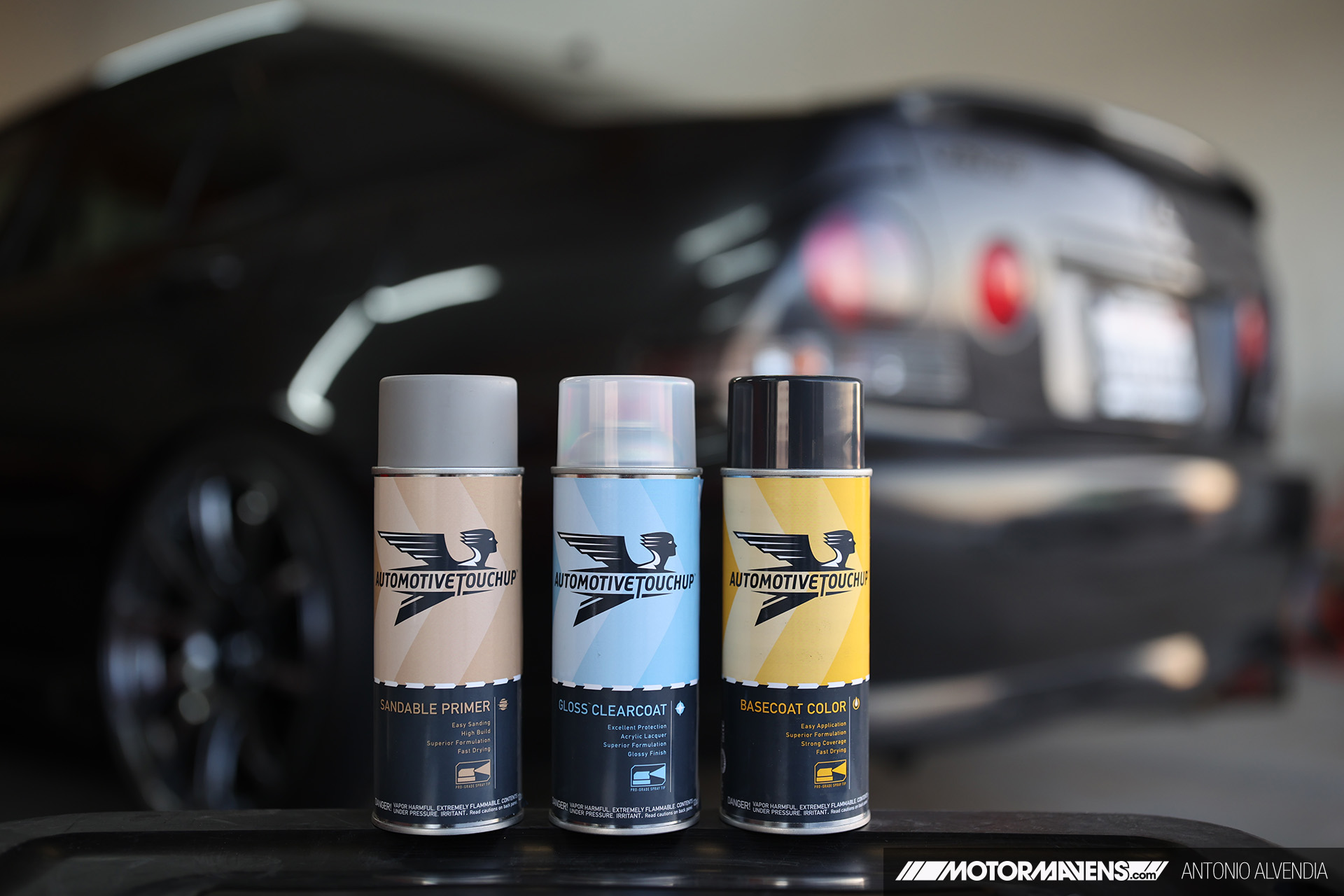 The mailman clipped my rare JDM Altezza bumper with the bumper of his mail truck. I was furious when I first saw my damaged bumper – actually, I'm still mad about it. There's a big chunk of paint missing on the corner of my bumper, and it lined up to the same height as the mail truck's rear bumper.
I wasn't planning to bring my car in to the body shop, and this big chunk of paint missing from my bumper is an eyesore and I get upset every time I see it.
It made me realize that over the years, all car owners encounter nicks and scratches on our daily driven vehicles, even if we're super careful. I hate seeing the new unsightly gash on my Lexus IS300's front bumper, which is an pricy OEM Toyota piece imported from Japan.
I'm so glad a friend of mine told me about Automotive Touch Up – they offer pre-mixed paint in exact factory hues.
You can order the touch-up paint pre-loaded into multiple vessel options, because it wouldn't make sense to try painting half a bumper with a paint pen; you also don't want to use a spray can to handle small nicks on your side moldings. You can choose to order touch-up paint from Automotive Touch Up in a paint pen, aerosol can, bottles with a brush included inside the cap, or even in ready-to-spray cans (perfect for people who have access to professional spray guns).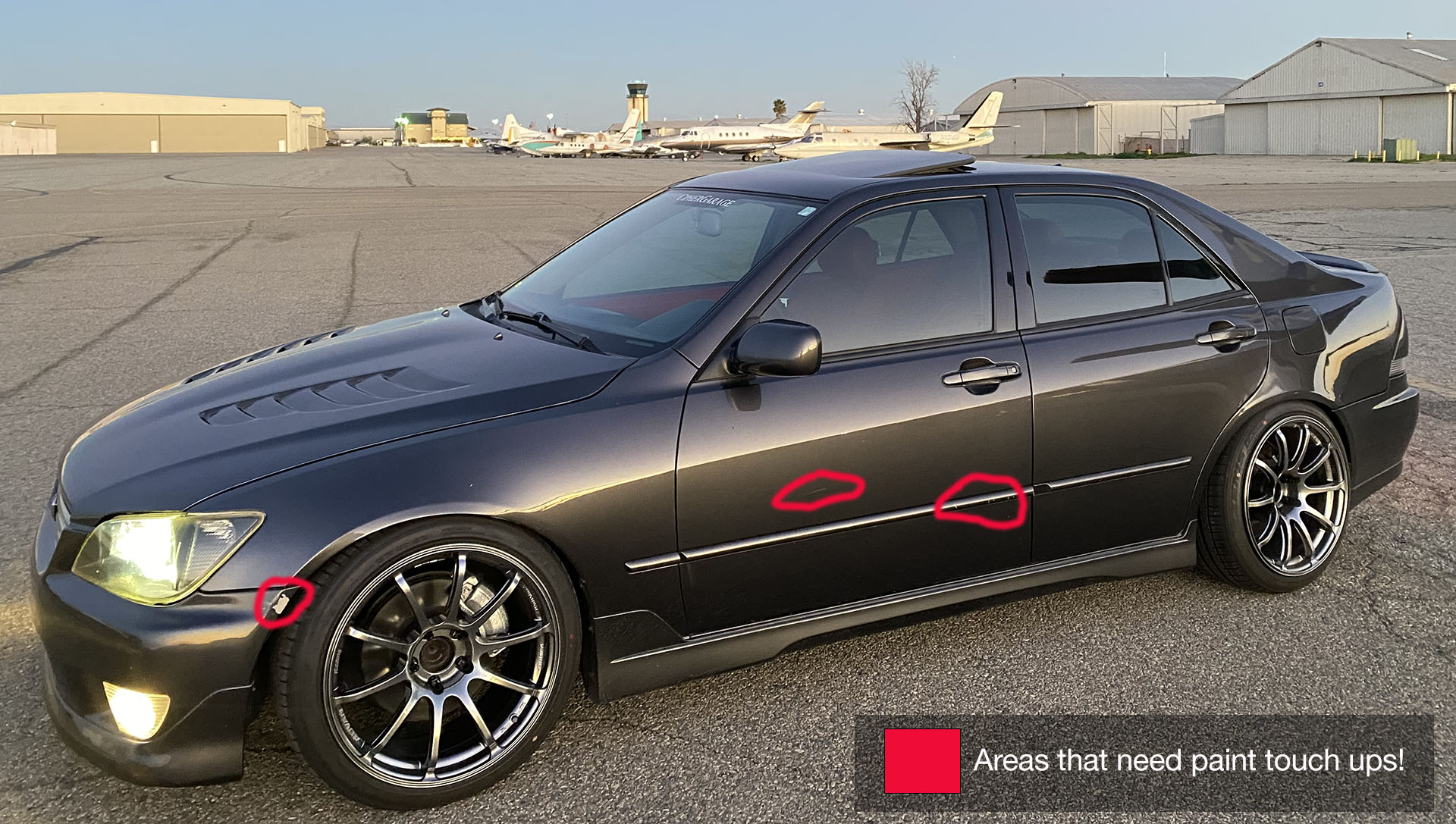 Since I just bought my IS300 a year ago, I am still sorting out things like suspension, brakes, LSD, wheel fitment, and alignment settings. With my priority leaning towards these performance items, I'm not quite ready to take my car to a body shop just yet. Besides, the rest of the car still looks good.
This is where Automotive Touch Up comes into play – I went to their site and ordered touch up paint pens in my car's same exact factory color (1C6- Lexus Graphite Grey Pearl). I also ordered a little extra paint in spray cans too, so I could color match my new aero mirrors.
I haven't painted the bumper and mirrors yet, but I'll keep everyone updated when I do. Hopefully, I'll have time to do it soon, because the quarter-sized paint chip on the front bumper bothers me like crazy.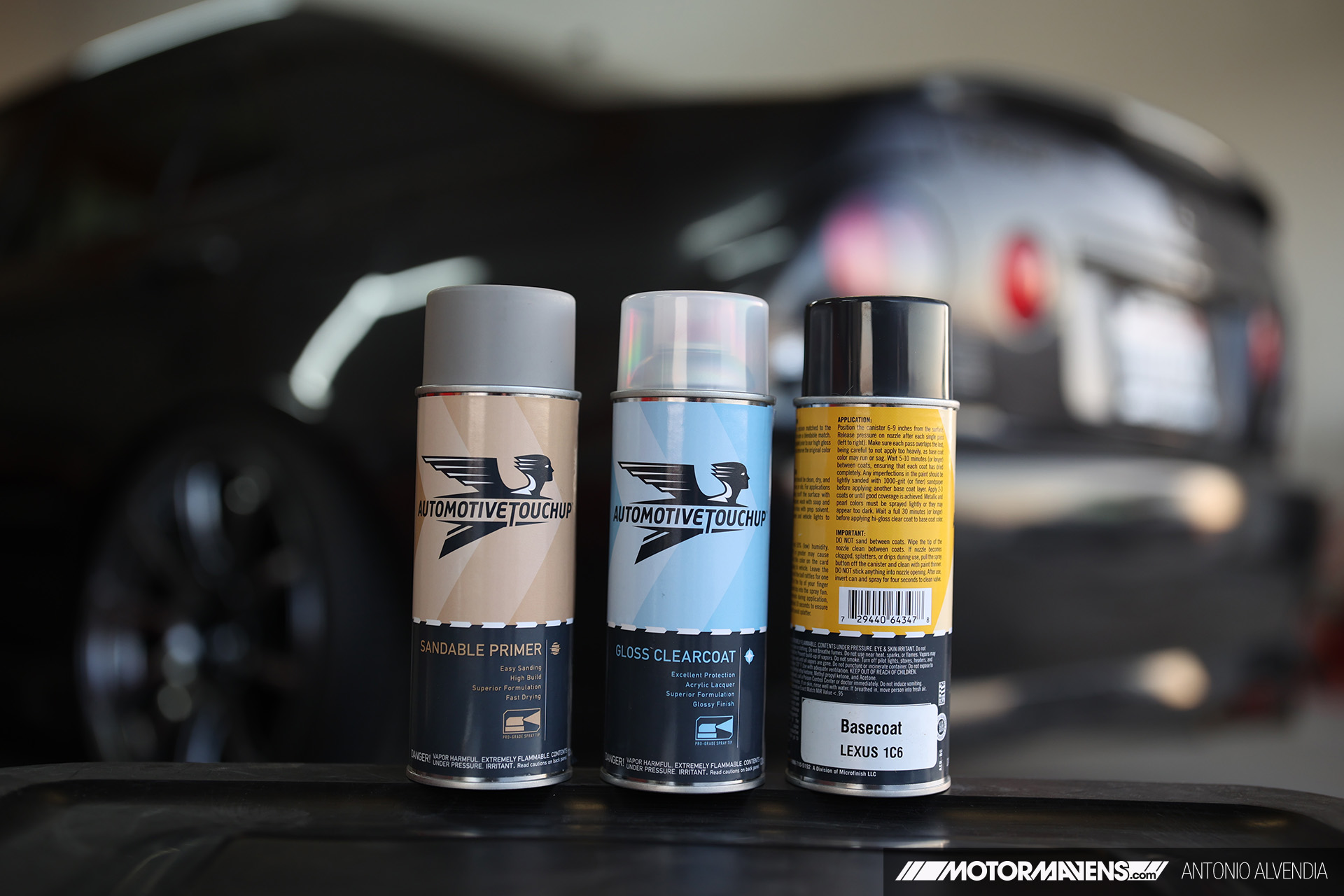 My main reason for writing this even before I used the product is because I wanted to let our readers know that you don't need to go to the dealer to buy your color-matched touch up paint.
As a person who knows firsthand how expensive it is to repaint a car, I am incredibly careful with my paint. I care a lot about how my collector cars look, and anyone who looks at them can tell. This being said, I also buy & sell used cars frequently. When I'm inspecting a car to buy, I'm always hyper critical of the paint, because that directly relates to the resale value of the vehicle.
Cars get weatherbeaten – they get chips from highway driving, and they get nicks and scratches from people who park next to you and don't have the same attention and thoughtfulness that you do. Pre-mixed factory paint from Automotive Touch Up can help remedy these situations.
I'll post video clips or photos on the MotorMavens social channels when I'm actually touching up the car. More to come later!
---