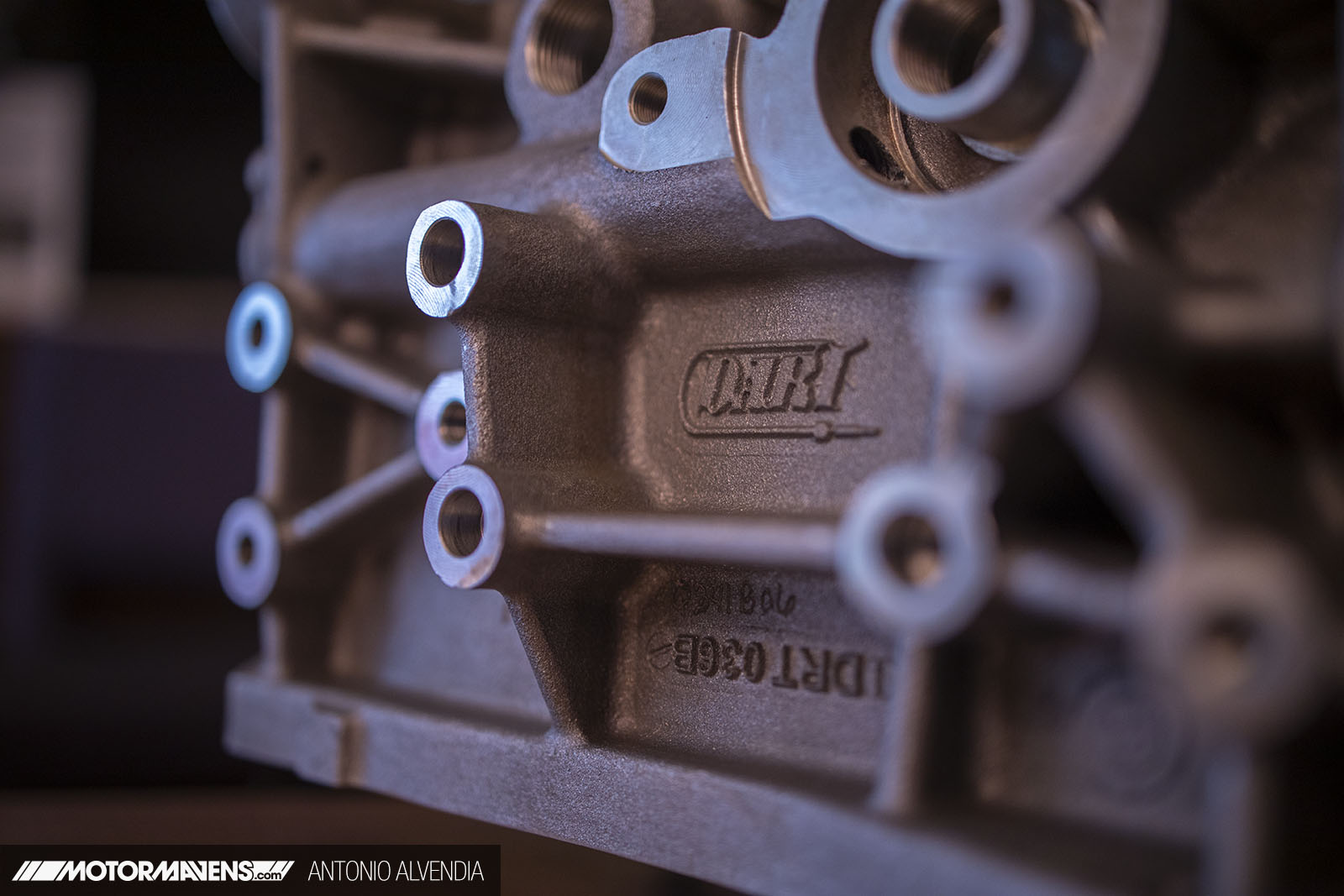 We met with Dart Machinery after SEMA and learned a bit about their Honda B18 and B20 Race Series blocks. Dart offers these blocks in two versions that replace the factory Honda B18 and B20 castings. Both are built to withstand the extreme cylinder pressures created by boosted applications or nitrous injection.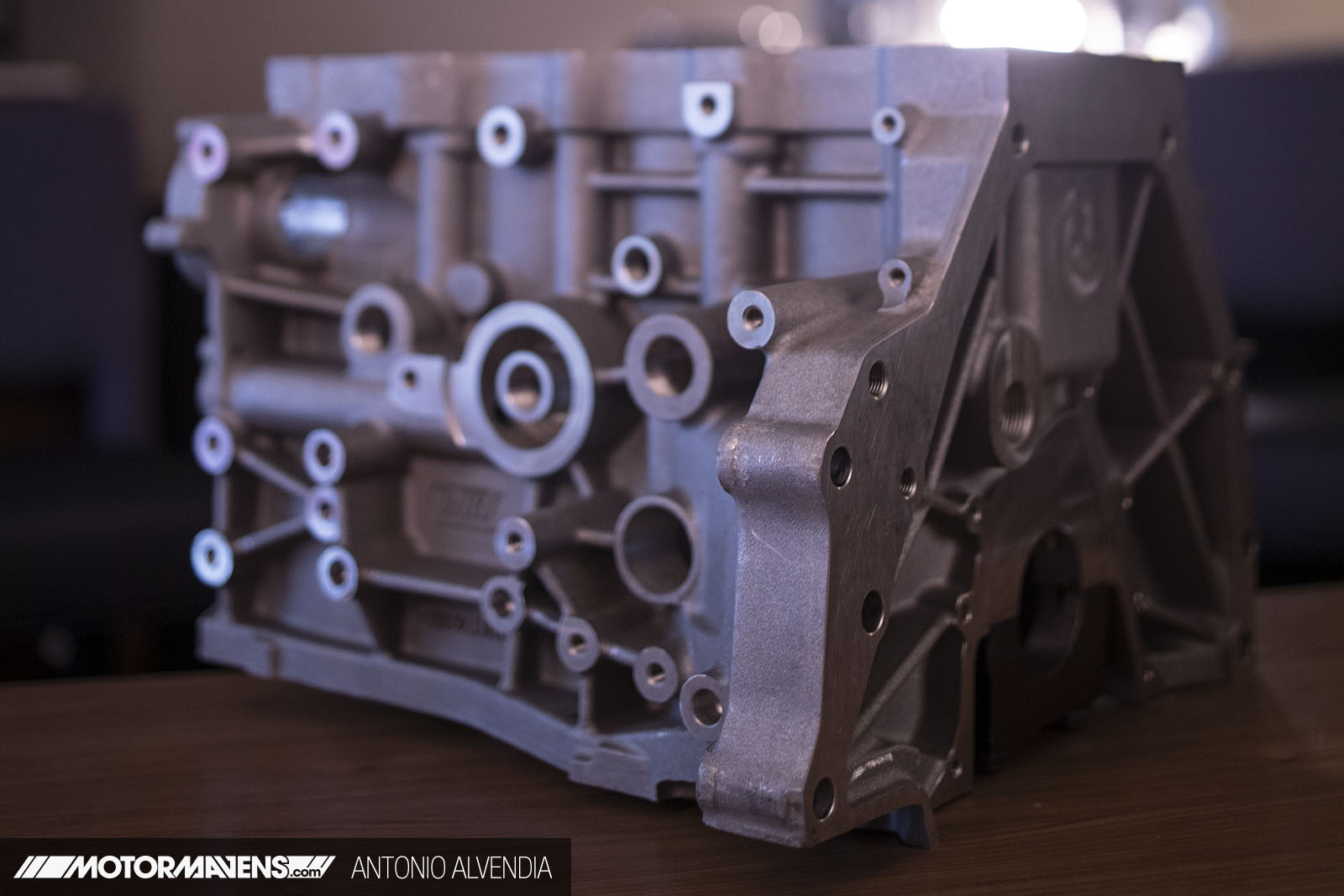 Dart B18 aluminum engine block features include:
Precision CNC machining ensures consistent high-quality (eliminates expensive "blueprinting")
Stock deck height and choice of standard 81.5mm bore or optional 84.5mm bore
Aerospace-quality 355-T61 aluminum alloy for superior strength and durability
Replaceable ductile iron dry sleeves are fully supported to reduce bore distortion and enhance ring seal
Closed deck and strengthened main webs increases rigidity and improves head gasket sealing
Extra-large water jackets enhance coolant circulation around cylinder barrels
Machined for piston oil sprayers to reduce piston temperatures and prevent detonation
Uses stock components, including oil pan, oil pump, water pump, alternator, and timing belt tensioner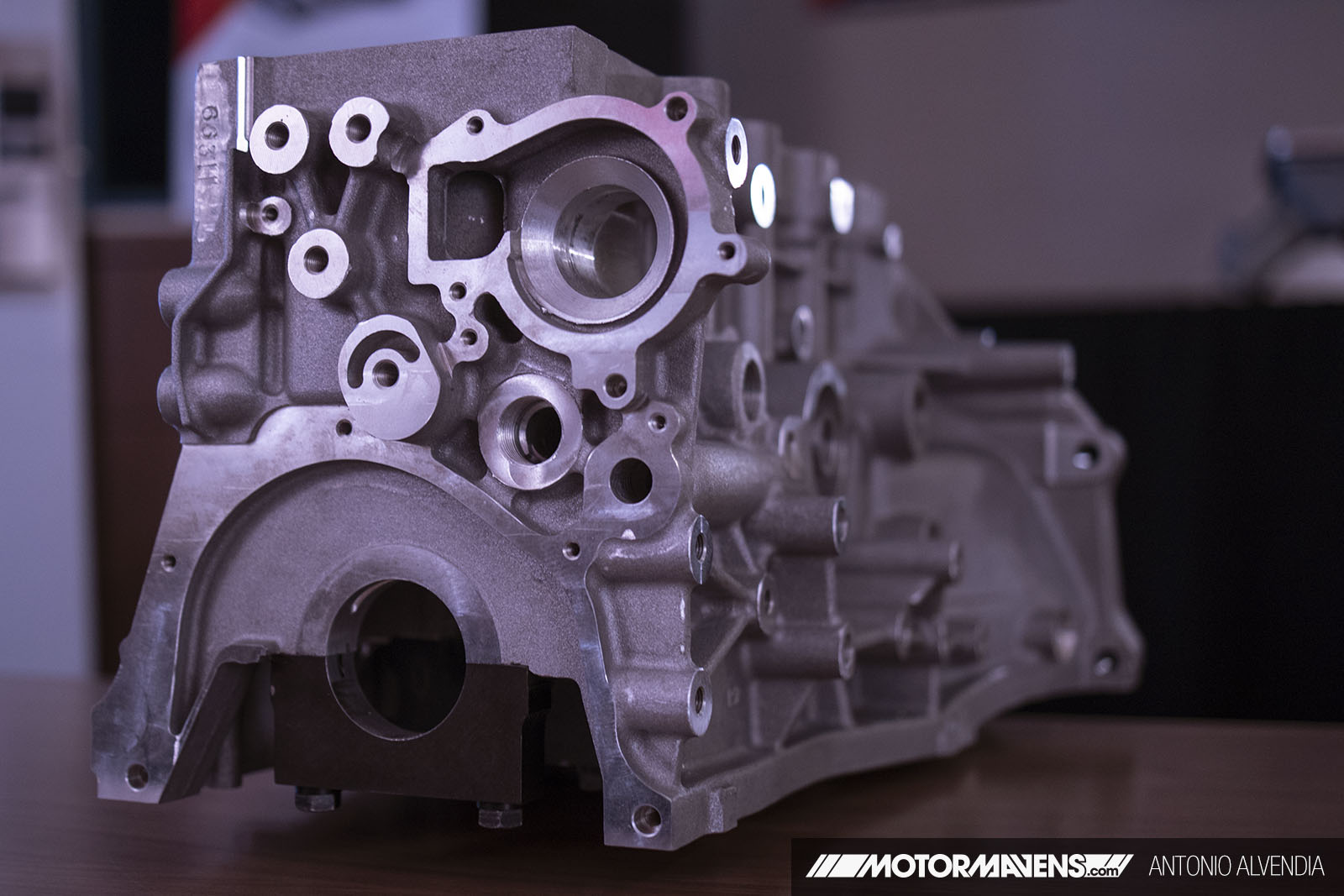 Dart increased the block wall thickness in all critical areas, and beefed up the bottom end with steel main bearing caps as well. Best of all, Dart blocks are compatible with OEM production Honda cylinder heads, internal components and accessories, so installation will be easy for any engine builder.
For more info, check out Dart's website or go to any Dart reseller, like Summit or Jegs!
:: Antonio Alvendia
Instagram: @antoniosureshot
www.antoniosureshot.com
MORE SEMA CONTENT ON MOTORMAVENS
---