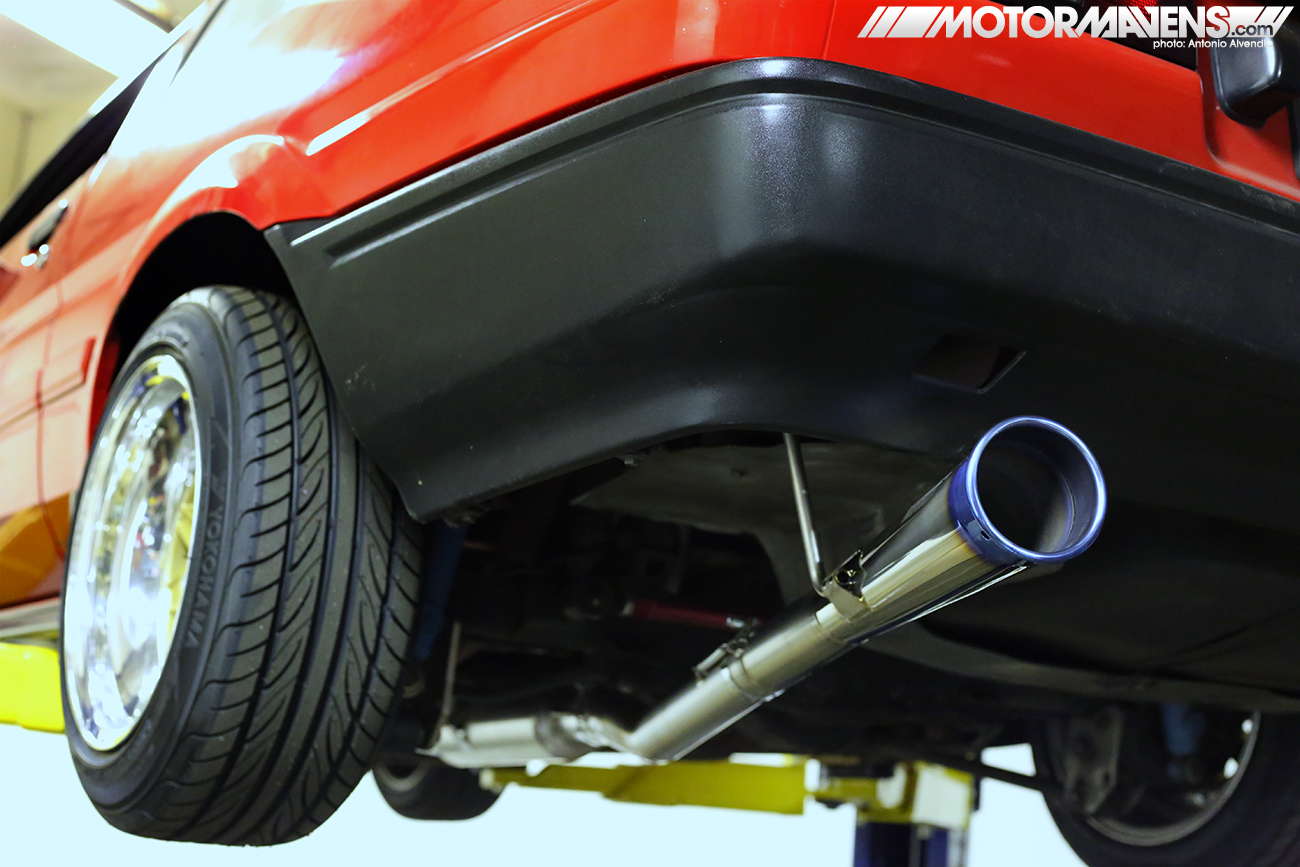 At last! Tons of people who follow @86FEST on IG have been asking for more photos and sound clips of the newly released Tomei Expreme Ti 60R (Type R ) titanium exhaust for AE86.
We just installed the exhaust (with and without bolt-in silencer) onto the Cipher Garage zenki AE86, so we thought we'd take the car outside and do some donuts so people could hear the ExpremeTi's exhaust note at high rpm. The zenki AE86 has a normal catalytic converter and a rebuilt (stock) kouki kyu ni (AE92 hicomp version) 4AGE engine with about 30,000 miles on it.
This hicomp 7rib 4AG has stock 10.3:1 OEM Toyota pistons, stock rods, and ARP hardware inside. The engine is mated to an ACT street clutch and JUN flywheel, and it also has an Injen intake and TRD v3 header as bolt-ons.
For those who want to know a bit more info on the exhausts, I have some details in the explanation of this YouTube VLOG video on the MotorMavens channel. Watch all the way to the end to listen to the exhaust note at idle with silencer, and at high rpm without silencer!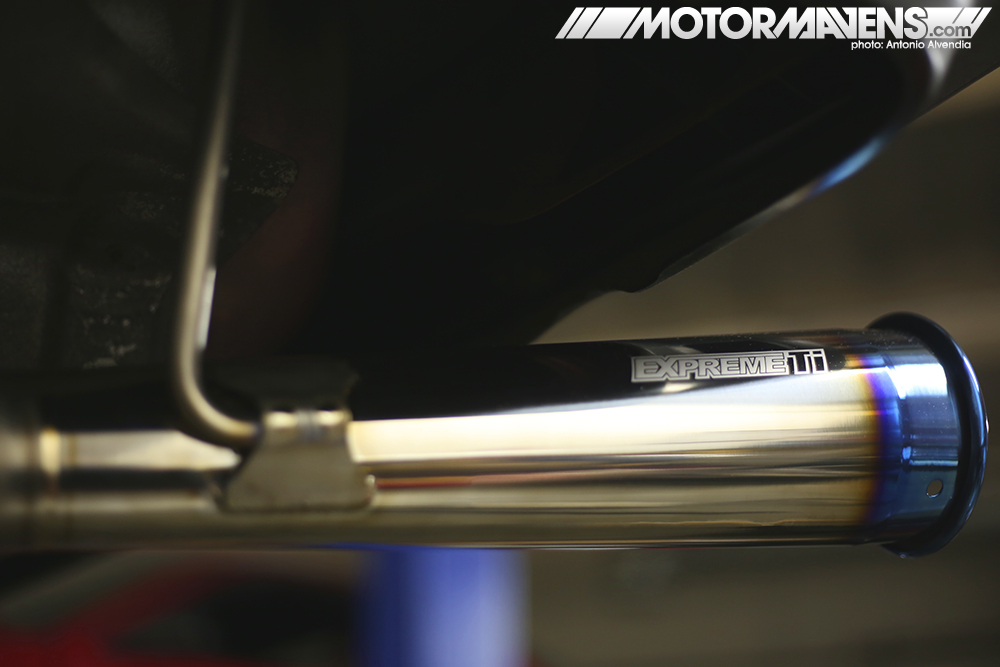 This exhaust has such amazing construction and is SUPER LIGHTWEIGHT! Leave us a message or comment if you are interested in purchasing either the Tomei Type R or Type S exhausts!
:: Antonio Alvendia
---