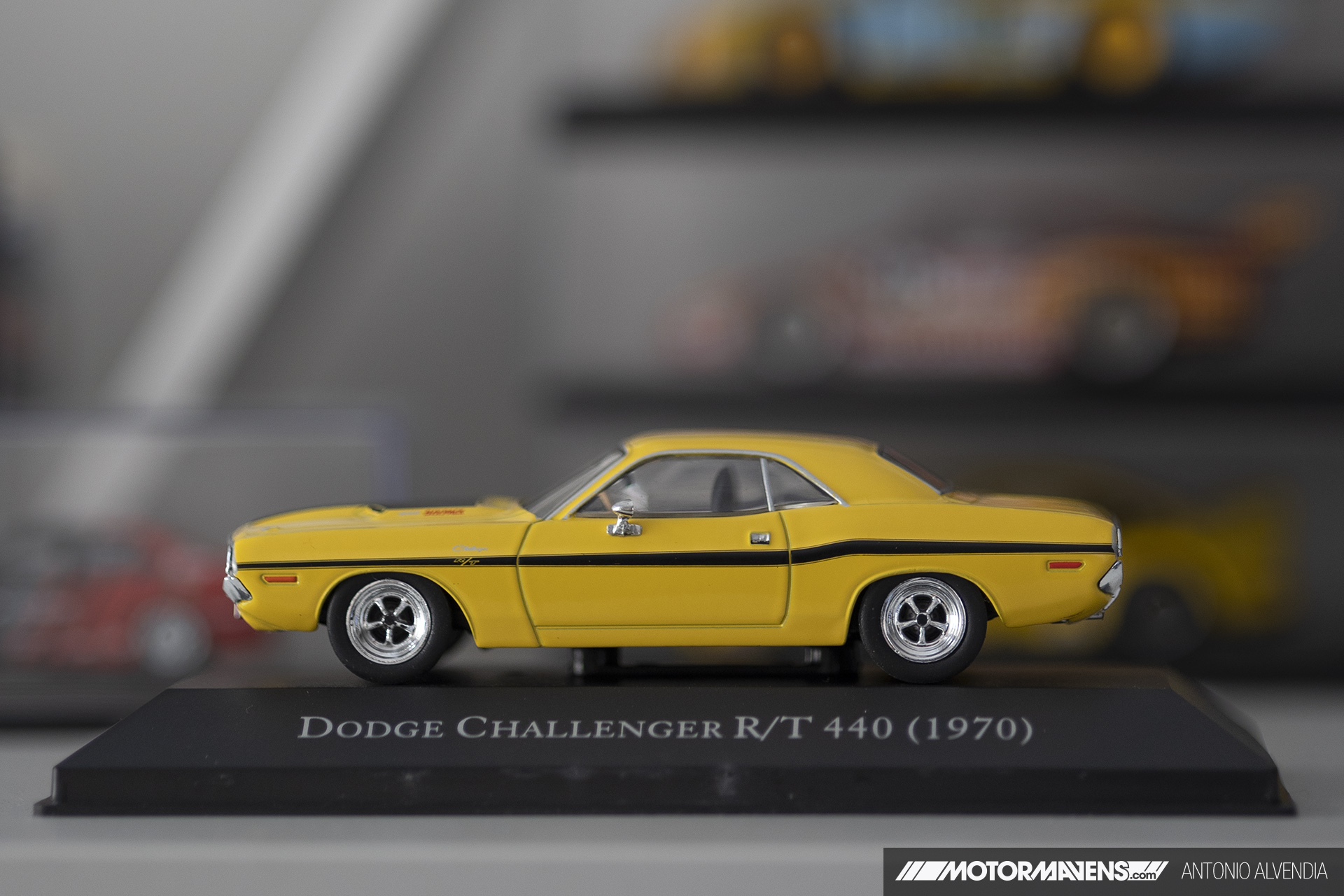 Automotive enthusiasts have been collecting diecast cars since childhood. Most of us adults who love cars still collect diecast, but we've stepped up our taste in scale and price point to something a bit more sophisticated than the toy cars that our parents bought us at the grocery store.
For such collectors, DeAgostini Collectibles has come out with a new series entitled American Cars (featuring… you guessed it!). 
I have been curious about the DeAgostini brand ever since I found out they made an AE86 Trueno diecast (I want a few of those really bad!), so I decided to add some American Cars to my diecast collection. Lo and behold, the first few cars from their series have finally found their way into my mailbox!
Check out this 1970 Challenger R/T 440. The low stance of the car makes it look super cool since the rear tires are tucking, and I absolutely love the yellow color and the black stripe along the side.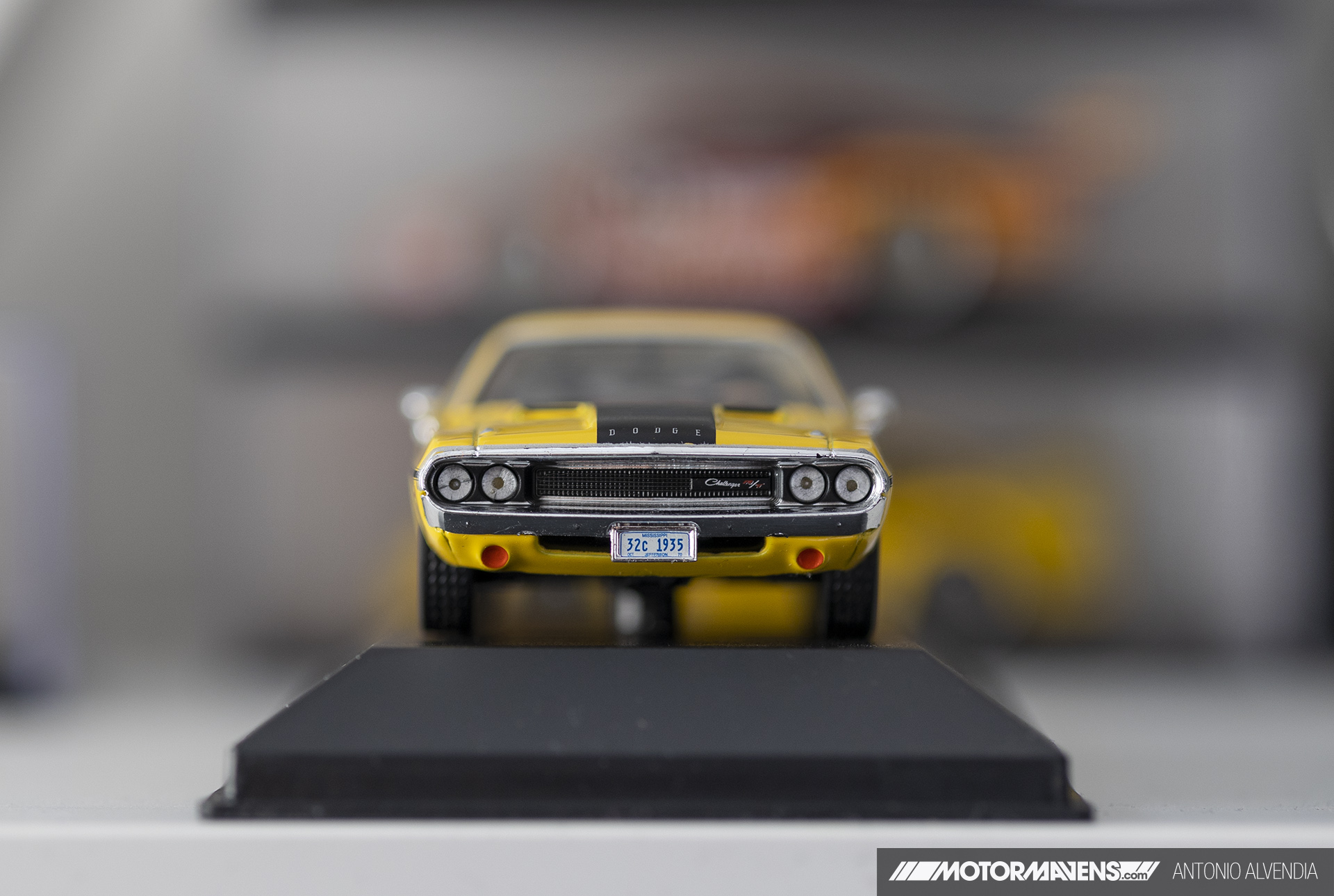 The front grill and headlights have some nice details to them as well. It looks as if these diecasts are actually hand-built! Check out the kerning (letter spacing) of the G in the Dodge logo on the hood.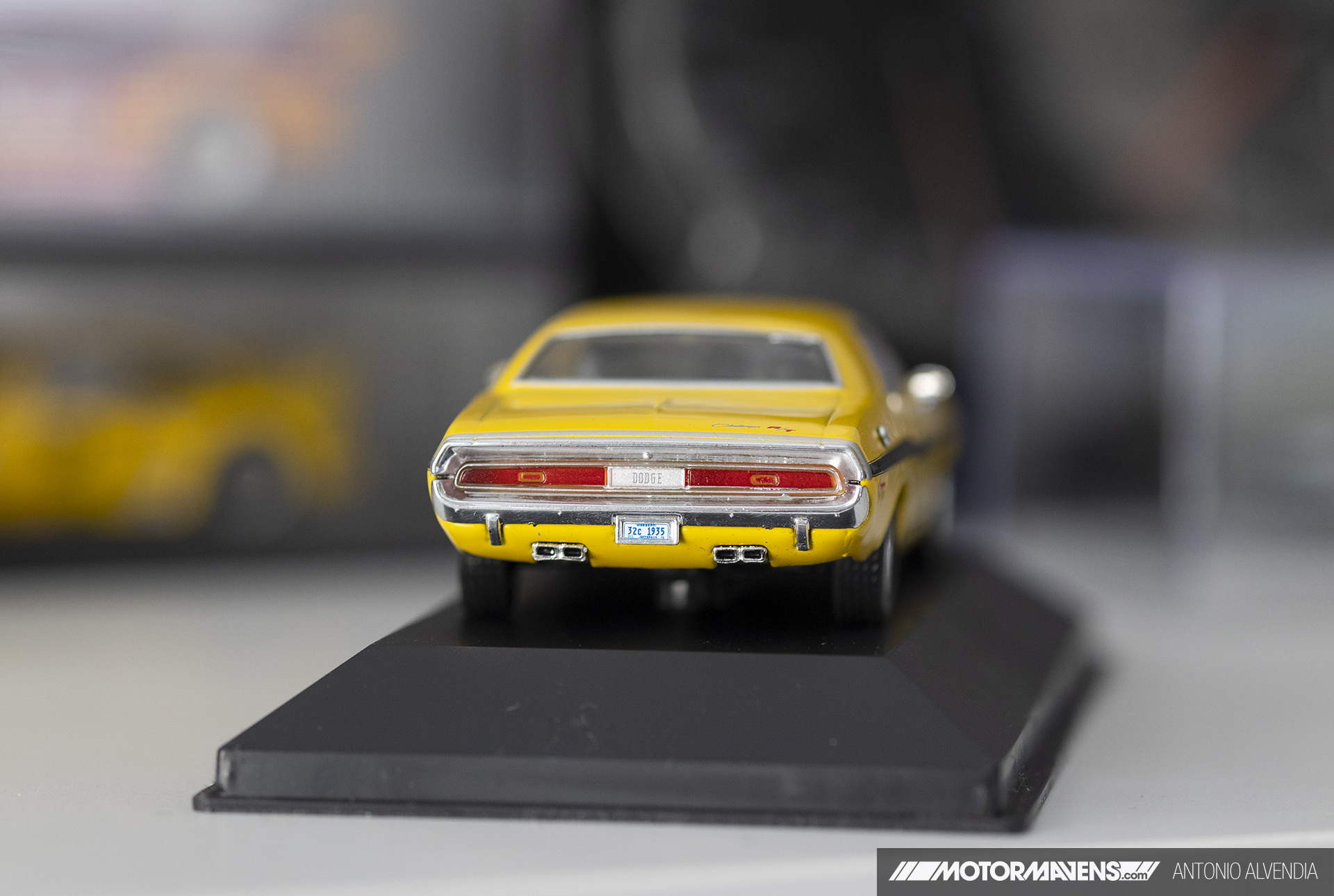 Here's a shot of the rear end.
Each car comes with a saddle stitched brochure which showcases the featured model car, including its history, technical characteristics and photos of the actual car.
 If you're interested in picking up some of these cars for yourself or a loved one (this would make a cool Christmas gift for your dad or grandfather), then here's the direct link to DeAgostini.
:: Antonio Alvendia
Instagram: @AntonioSureshot • @MOTORMAVENS
www.antoniosureshot.com
MotorMavens on Facebook
MotorMavens on YouTube
---