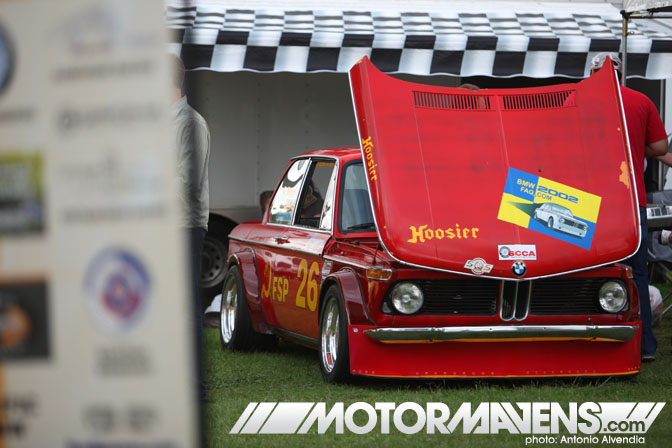 For several weeks preceding our first
Mass Appeal
car show at Irwindale Speedway, the entire MotorMavens Crew made it a point to be out at an automotive event every single day, promoting nonstop and scouting cars for the show. With the help of friends, we discovered a lot of events and meets that we wouldn't have heard of normally. One such event was the
So Cal Vintage BMW Festival
in Van Nuys, CA - we were tipped off about this event from a friend of the MotorMavens named
Jim Comeau
from
NBC Television
! (Thanks Jim!)
Just like the Mooneyes Christmas Party, this was going to be another event where we would feel like fish out of water. Even though we appreciate the hell out of vintage BMWs, we honestly don't know a whole lot about them because most of us grew up around Japanese cars. Minor details like that wouldn't stop us from admiring the gorgeous cars in attendance though!
Read more...
---
If you've read
the previous story I published about the 2010 Bimmerfest
at Pasadena's Rose Bowl, then you already know that this event was HUGE. I mean, I knew the Bimmerfest was a pretty big event... but I just don't think I was mentally prepared for
how huge
this event actually was. There were so many BMWs from so many states, it was really hard to concentrate on all the details of all the cars at the event! While some of the showgoers tended to stick to the newer BMWs at the show,
I definitely spent more time admiring the older, classic BMWs
... after all, I live in Southern California - this means I can't even drive a mile without seeing at least five newer BMWs.
Read more...
---