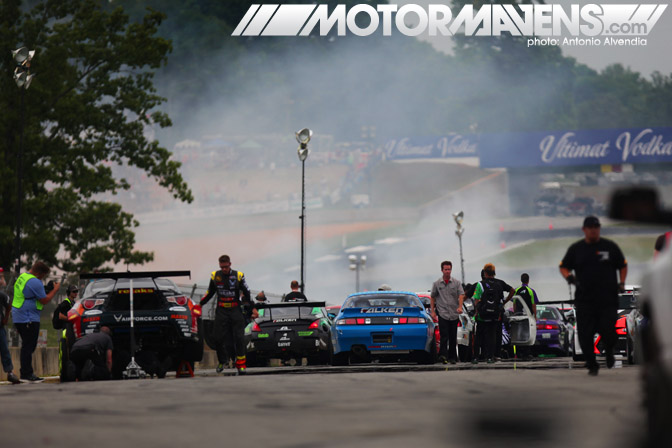 This past weekend at
Road Atlanta
in Braselton, Georgia, the
Formula Drift Championship
celebrated its Ten Year Anniversary. It's hard to believe that the sport of professional drifting has already been in existence in the United States for ten whole years! Crazy - it certainly doesn't feel like it's been ten years.
Over the past decade, there have been a ton of new faces in the traveling Formula D circus - new drivers, new photographers, new teams and sponsors, new models, and new fans. When the very first Formula Drift event was held at Road Atlanta back in 2004, drifting was very much new to the United States. Most people didn't even know what it was. Most of the drivers and teams were very grassroots in appearance; we certainly didn't see the
big corporate event activations
and sponsor logos that you find at Formula Drift events nowadays.
Many of the original drivers, models, and teams from the inaugural Formula Drift event in 2004 have moved on to pursue other things. However, there are still a few OG Formula Drift heads (like me) still around. Man, we're getting old!
Read more...
---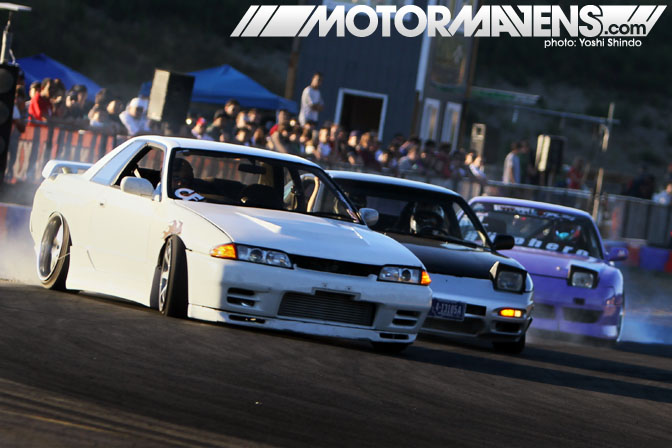 If you are at all a drift fan, you have probably watched old
Option
videos on VHS or you have seen videos on YouTube or posted around the Internet. At some point you and your friends have dropped your jaws and yelled at the screen after witnessing truly epic driving. Unreal angle, physics-defying early entries, and team tandems that looked like they were choreographed in a dance studio - all things you would scream at the top of your lungs for. Well, if you were one of the many spectators in attendance at
PGP
(
Pacific Grand Prix
), then you witnessed some of the same electrifying driving that you would expect from one of those videos from way back when.
Read more...
---