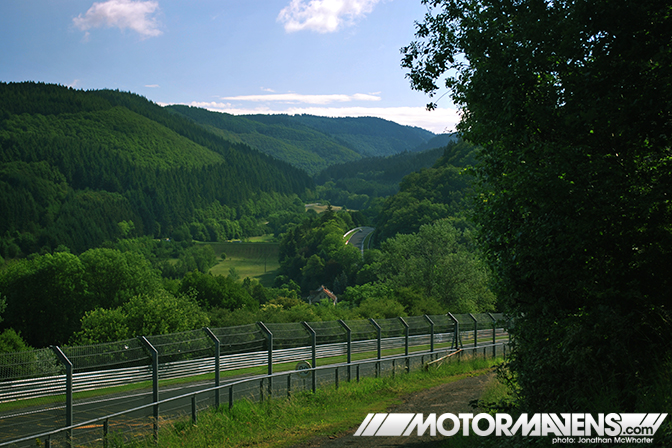 First impressions are lasting impressions, and my first impression about the Nurburgring is that it's absolutely unreal. As you make your way into the Eifel Mountain region of western Germany, it becomes more and more difficult to comprehend that something like the Nordschleife exists. The cascading mountains covered in dense forest, although the perfect place for your dream course or a video game, don't seem a feasible locale for a high speed, high stakes race track. I would liken the feeling to going to an amusement park as a kid and trying to fathom that so much awesome could be in one place. In today's world of rules, regulations, and protocol, this place should not happen (at least not easily and with lots of paperwork). However, the automotive dreamland that is the Nurburgring was conceived in a time when they only cared about one thing: racing.
Read more...
---
Porsche has been at the forefront of hybrid technology development since long before any other car makers, which is why Porsche's unveiling of the
GT3R Hybrid
racecar at the
Geneva Auto Show
this past month (along with its announcement of the car's participation in the
24H Nurburgring
race this May) came as no surprise to me.
While researching this new GT3R Hybrid, I stumbled upon some interesting facts. For example, this isn't the first time that Porsche has toyed with "green" technology. Over a hundred years ago, Porsche's founder (
Ferdinand Porsche
), began his automotive career by making electric hubs that were later put into the wheels of horse carriages. In 1900, Porsche unveiled his hub motor design at the World's Fair in Paris. Most people thought at the time that an electric driven carriage would be an epic fail. (But they didn't say it in those exact words, LOL) Little did they know that what Mr. Porsche was doing would become a precursor to another "green" technology in a century or so.
Read more...
---