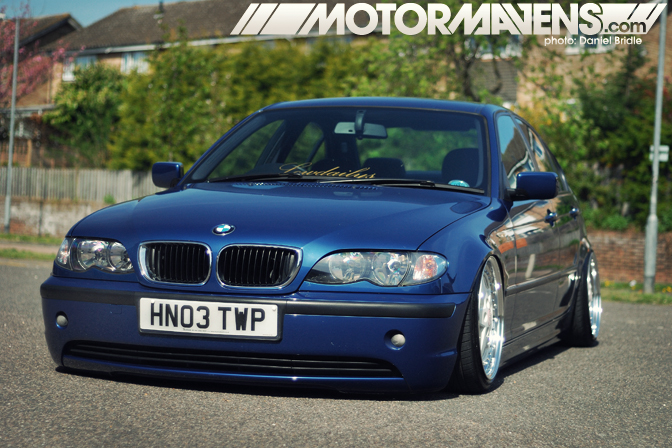 Sometimes in life it's nice to get out of your usual comfort zone and experience something new. I've been involved with and have been shooting drifting for a good few years now and I've reached a point where the excitement to go out and shoot it isn't as great as it used to be. So a few weeks ago I decided that this year I'm taking a little step back from drifting to go capture and expand my knowledge of other car cultures in the UK. If I'm honest I'd been so caught up in my little smoke filled drifting world that I'd almost forgotten that the UK is home to just SO much in the way of car culture. For such a small country it's crammed with automotive goodness, and I'd like to do my best to bring more of that goodness to
MotorMavens
readers from around the world.
All I needed was my first chance to do something new - and that chance recently came in the form of this
BMW E46
3 series owned by
Josh Mussell
of the
Lowdailys
crew.
Read more...
---
Official Wörthersee 2010 Video of the Low-Familia from Thomas Diewald on Vimeo.
Every year, droves of Euro-inspired enthusiasts come out to a little city in Austria for a fun-filled weekend of girls, beer, cars (and more beer). This year there were some amazing cars –  from a first gen Volkswagen rabbit (Mk1) swapped with a 1.8t to sick Audis sitting just right on big wheels riding on Air.
I have to hand it to the Europeans, they sure know how to do up their rides – everything from getting the stance of the car just perfect to even the minute details in chrome and the polishing of every single nut and bolt. That's just pure dedication. The theme that seems to be running all throughout Europe is Air-ride. I saw it much more this year than ever before. The versatility and ride quality were just amazing – it just makes sense.
Here's a video from the guys at LOW-FAMILIA as I just happened to come across their video and thought I might share it amongst you guys to give you a sneak peek at how the Europeans do up their rides.
Big -ups to Thomas Dieweld for putting together such a sick video of the show.
For more info click the link below
:: Tamer Omran
---
AWOL – The Teaser from wagenwerks on Vimeo.
First off, I recently realized something. Just because I may have seen a video, it doesn't mean everyone else has. This being said, my New Year's Resolution will be to pass on video links to every bad ass video I have seen.
So, I bring you a Wagenwerks and DubKorps video from 3 months back. This was the first time I had heard of DubKorps, so you Euro guys hold your horses!! I am incredibly familiar with the Wagenwerks videos and the guys who make them. Hey! They are from my home state of Virginia! After watching this video I suggest you check out their website Wagenwerks.net (their DVD is beast by the way) then hop on their Vimeo channel and watch everything you have not yet seen.
These guys produce legit videos. Their film and editing style are top notch in my opinion. If anyone actually could muster up the ability to claim their videos suck and back it up with a proper argument, send an email my way! I have a knuckle sandwich my mom made me a few years ago that has been waiting to be gobbled up. HAHA!!!
And one more thing… Our readers will begin to learn a few things about me… I don't just stick to one car scene, I love them all (in a manly kind of way). While I do have a passion for rotaries, I follow the Euro, Honda, and Toyota scenes just as much. I even ride a fixed gear bike, (that would be a fixie for those of you want to call it that!) Bet you might never have guessed that!
(In case you are wondering: First song: Hollywood Undead_ City , Second song: Innerpartysystem_ Don't Stop ) Both of which are amazing bands.
:: Scottie Scheetz
---