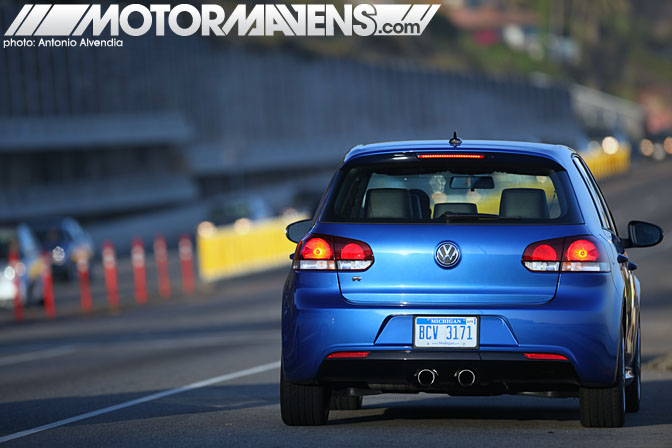 The new
Volkswagen Golf R
just might be the perfect daily driver - but only if you value things like
nimble handling, quick acceleration
, a
sporty-yet-comfortable
interior, a good stereo system,
ice cold
air conditioning, and
the ability to bring friends
on road trips with you. If you don't like those things, then the Golf R might not be for you. But wait - who
doesn't
like those things???
My first experience with the new Volkswagen Golf R certainly caught me by surprise. As a person that has been primarily focused on sporty Japanese cars all my adult life, I'll honestly admit that I've never really looked into buying a Volkswagen. As a result, I've been a bit ignorant and unfamiliar with the VW brand in the past - something that I will definitely be changing in the future!
I knew that the Golf R was Volkswagen's top contender in the sport compact segment. However, until I actually had the chance to spend an entire week with the car, I had no idea that I would like the car as much as I did! Of course, the Golf R did have some pros and cons...
Read more...
---