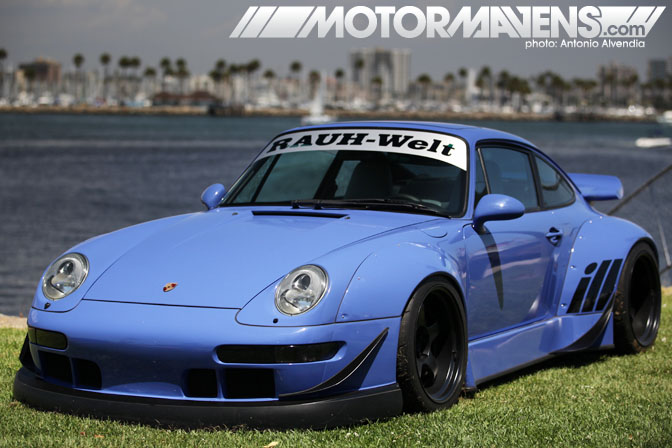 This past weekend, there were tons of automotive events happening, so those of us located in Southern California faced a dilemma - should we go to
Nisei Showoff
or
Infamous
?!
The tried and true
Import Showoff
event thrown by legendary import carshow promoter
Ken Miyoshi
during Downtown LA's annual
Nisei Week Festival
in Little Tokyo is always a good time. Everyone knows that Nisei Showoff symbolizes the best of the best - the highest standard in modified import cars, with attendance by the OG crews that used to run the streets of Los Angeles when the sport compact scene was just beginning to blow up. The whole vibe at Nisei Showoff feels a bit nostalgic, to be honest.
Can it be that it was all so simple then?
Good cars and good friends in a relaxed atmosphere, surrounded by good Japanese restaurants and boutique shops in Little Tokyo.
However, some young car enthusiasts don't care about
memory lane
nostalgia or waxing poetic about the good old days. For this rapidly growing new generation of frame-scraping tire stretchers, the newly conceptualized
Infamous
show was thrown as a collaboration between the
Fatlace
and
Canibeat
Crews at the
Queen Mary
in Long Beach.
It's obvious that MotorMavens connects to both scenes and both types of automotive taste, so those who
follow @MOTORMAVENS on Instagram and Twitter
already know that we decided to hit both shows. Here's a quick gallery of images from both events!
Read more...
---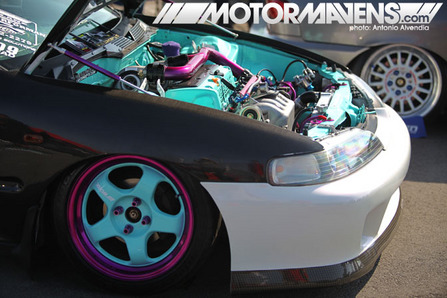 It has been a very long and busy week for those of us working on the Motor Mavens project! We're an extremely small staff, but we've been keeping ourselves real busy with back to back meetings and photo shoots! We have also spent quite a bit of time this week on planning out the next stages of development for the website. We have a few new contributors coming on board, so the next few months will be very exciting!
So let's get back to our Showoff photos. Although
Import Showoff
was founded way back in 1994, with the first event held in March of 1995, the first actual
Nisei Showoff
didn't take place until 2000. As Showoff founder Ken Miyoshi explains it, "the people that organized the Nisei Week festivities in Downtown LA's Little Tokyo wanted to bring enthusiasm from younger people back into the Nisei Week Festival, so I decided to work with them by throwing the first Nisei Showoff."
"Back then, all the JA (Japanese-American) guys with dope cars used to go to
OCBC
(Orange County Buddhist Church) during their Hanamatsuri (Flower Festival) and cruise with their friends," Ken continues, "This was also happening in Little Tokyo; there always used to be a carnival in the original Nisei Showoff parking lot location (2nd Street and San Pedro) and a parade as well. People from the carnival used to chill out on the curb, and wait for all the fixed up cars to cruise through Little Tokyo. Back in the day, we used to see crews like
Black Magic
from SGV (all black cars with different types of SSRs; SSR Superfins, Supermesh, Neos, Work Emotion, Gale Racing, Bang Vecs),
Shoreline Racing
(old school Toyota guys from Gardena/Torrance area),
NRG
from Cerritos,
Split Second
from Carson area,
Redline Racing
from the San Fernando Valley, and a whole lot of others."
Read more...
---