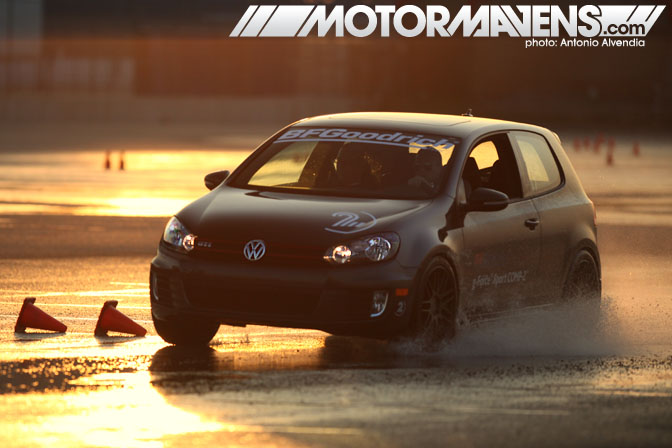 Those who have been following the
@MOTORMAVENS
feed on Instagram, Tumblr and Twitter probably already know that I tested out the new
BF Goodrich g-Force Sport Comp-2
tire at
California Speedway
(Auto Club Speedway) this past week.
According to BFG, their new
Comp2
tire promises drivers the ability to
accelerate faster
,
corner harder
, and
brake in a shorter distance
than their competitors. When asked exactly who they consider to be their competition for this class of tire, BFG pointed to
Dunlop Direzza DZ101
,
Yokohama S-Drive
, Kumho Ecsta SPT KU31, Cooper and
Hankook Ventus V12
tires.
Read more...
---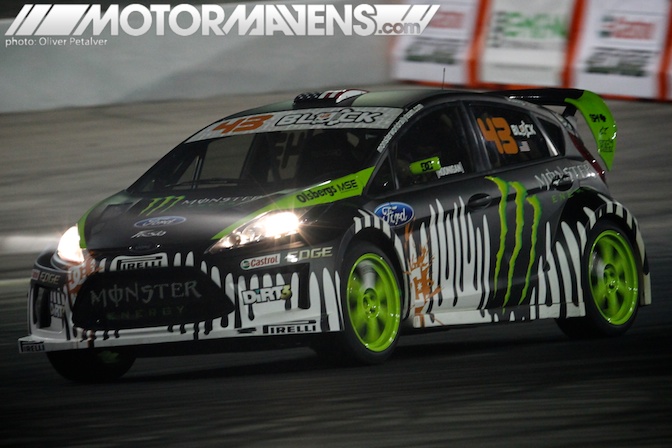 Here are some more much overdue photos from
Ken Block's
Gymkhana Grid Invitational
. At first, "
gymkhana
" may sound like a martial arts discipline (to those unfamiliar with the automotive version) but it's actually a starting line and a finish line joined together by all sorts of interesting obstacles such as cones, tires, and barrels which, when arranged just
so
, require a driver to perform all sorts of interesting maneuvers such as reversals, 180 and 360 degree spins, and figure 8s - all while racing against the clock. The reason I stressed that this is the automotive version is because, you may be interested to know, there is an equestrian version as well. As you can imagine, there's a lot less smoke - unless they figured out how to get a horse to do a burnout when I wasn't looking.
Read more...
---