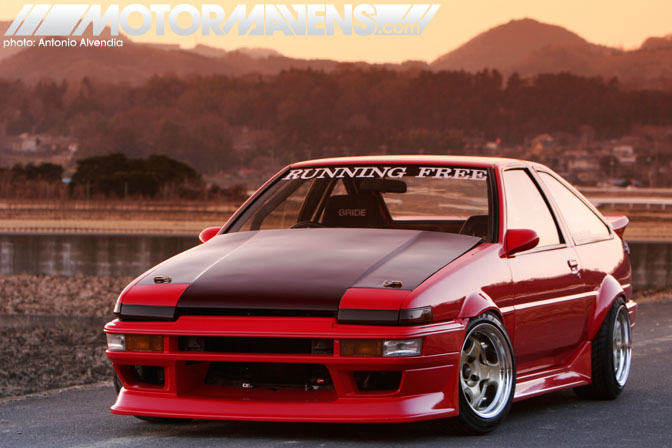 Happy Hachiroku Day, everyone! Right now I'm off on a family trip, so I've been away from the site pretty much all week, while Avon Bellamy and our other contributors run the site in my absence. I just wanted to point out though... that today is our favorite holiday of the year... HACHIROKU DAY, August 6th!
The very first time I heard the term "Hachiroku Day" coined was when my good friend, HerbrockOne from Cipher Garage called me up one morning and greeted me, "Hey man. Happy 8/6!" I just had to bust out laughing. I think this happened sometime in the late 1990s (damn, we're old)... but we are really crazy about our AE86s, and for some reason the number 86 just seems to jump out at us wherever we're at.
When we're ordering food or something, Herb and I always seem to get receipts that say "Order # 86" and once when I was at the airport, I've even had to board an airplane at Gate 86... hahahaha!!! I'm also pretty sure I'm not the only one who's stolen the number 86 "plastic table number" from Carl's Jr restaurants (at least, if you live in the United States).
I just wanted to alert everyone else that we've been starting up a thread in our
MotorMavens Forum
that
includes pictures of everyone's favorite AE86s
!
Please add your own favorites to the thread
, if you haven't done so already!
Read more...
---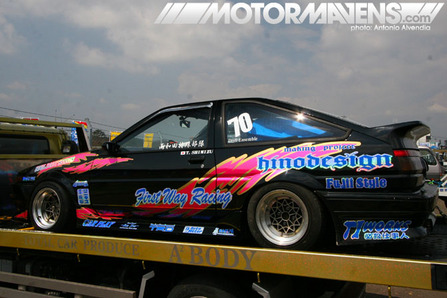 In celebration of our beloved "Hachiroku Day" today (8/6/2009), I thought I'd post up some photos from my archive of AE86 photos. I have sooooooo many AE86 photos in my hard drives and photo albums it's ridiculous. So many in fact, that I could start an AE86 only blog site if I felt like it! But no time for that right now, as right now we're concentrating on building Motor Mavens and telling the whole world about our site!
I wasn't sure if I should categorize this as "Point&Shoot" or "Archaeology" since these pics seem to fit into both categories. I just decided on "Point&Shoot" since these pics are more that style anyway... they aren't artistic or photographically dope, but it doesn't matter. The subject matter is off the hook!
These pics are three years old - they were taken back in spring of 2006, to be exact. I was in Japan for a "work/vacation," just hanging out with Team Orange, and I decided to roll up to D1 Sugo with them. When we arrived, the lower division D1 qualifying had just ended, and I was so happy to see all these dope AE86s around! I must have looked ridiculous as hell, taking a million photos of these AE86s on their loader trucks... the owners of the cars laughed at me, probably thinking "damn, this guy is going bananas taking all these photos!
Read more...
---