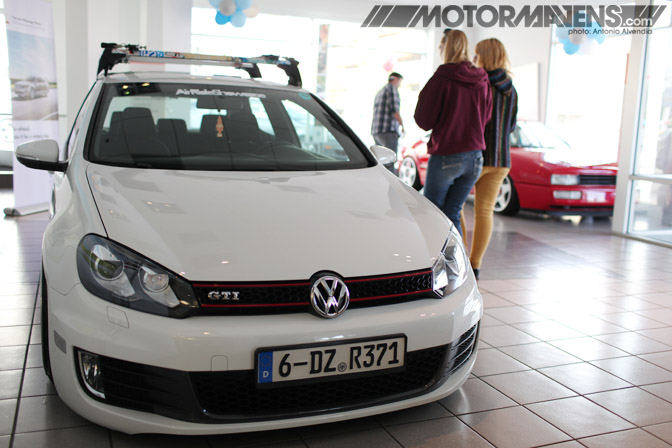 As most of our readers already know, my automotive background has been primarily focused around the culture of Japanese cars. I still remain a purist in this sense, but in the last few years, my automotive tastes have broadened. Ever since my first trip to Europe (something like five years ago), my interest in German cars has been steadily increasing. I never really paid attention to the Volkswagen brand because I've been a long time fan of rear wheel drive cars... but I immediately saw the light
the first time I drove a Volkswagen Golf R
.
My good friend
Mitch Sison
from
EcoShine Auto
called me up over the weekend and told me about this meet happening at
Volkswagen of Van Nuys
, organized by
Brandon Chasin
of
Wustefest
. I figured it would be a good opportunity to see some nice looking local Vee Dubs, so I grabbed my camera and my brand new
Canon EF 35mm 1.4L
lens and headed to the meet.
Read more...
---
---