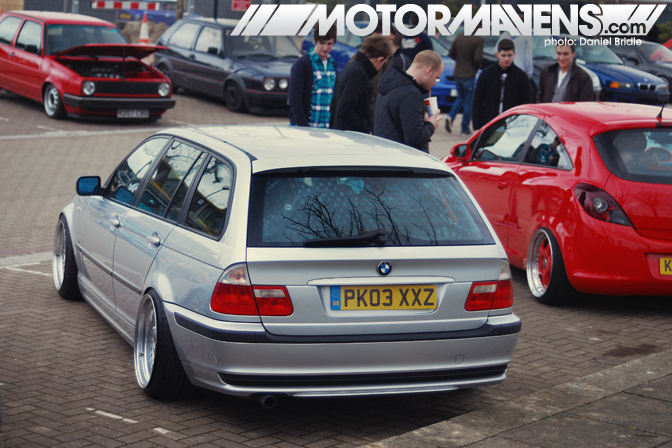 The
stance
scene in the UK has been around for a while, starting off with Volkswagen owners modifying their cars with the stretched tyre style from Germany... however, it has really taken off over the past few years; more and more high quality cars have been coming out of the woodwork. However, being so involved with drifting, I haven't really had the chance to see much of this scene in the flesh. So, as you can imagine, it was just my luck that UK based members of the wheel fitment specialist website
StanceWorks
, decided to kick off the year by holding their very first meet on Sunday at
Milton Keynes Hockey Stadium
. Through threads on other forums, word got out about the meet and a whole host of cars rocked up - well over 50!
The majority of the cars were European, such as Volkswagens and BMWs, and I have to confess I didn't know a lot about them. So I'll keep it short and show you some cars that really stood out for me at the meet!
Read more...
---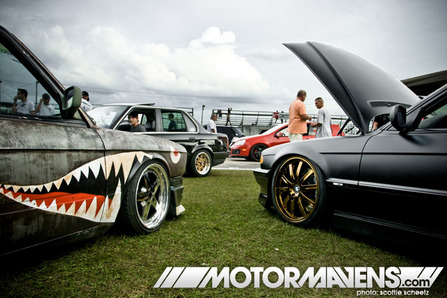 For my first post on MotorMavens, I hope I can entertain you. My name is Scottie Scheetz and I have only recently become a Florida resident. I grew up in Northern Virginia, just a few miles south of D.C. Cars have always been in my life, as I am one who only looks to shops for alignments and welding work (for now, but I will remedy that shortly). I frequently enjoy taking my car apart just to give me something to do when I am bored. One thing I am passionate about is drifting. I have been following it since 2000-2001, and I absolutely love how it has grown. Many late nights and exam study times were spent watching drift videos on any sites I can find.
That's enough about me... Let's talk about the car scene in Florida. Before moving here, I heard lots of talk about Florida having a terrible car scene. I must say, since I relocated to this amazingly warm state, I'd have to disagree with that completely. My view point has completely changed. There is quite a large scene for car enthusiasts that are into Hondas, VWs, Toyotas, Nissans, etc. There are car events every weekend, from huge blowouts to smaller 60 car beach meets. I legitimately mean every weekend something is going on.
Read more...
---