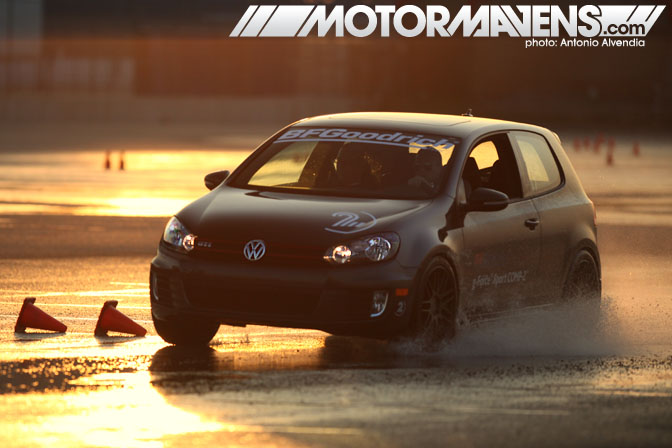 Those who have been following the
@MOTORMAVENS
feed on Instagram, Tumblr and Twitter probably already know that I tested out the new
BF Goodrich g-Force Sport Comp-2
tire at
California Speedway
(Auto Club Speedway) this past week.
According to BFG, their new
Comp2
tire promises drivers the ability to
accelerate faster
,
corner harder
, and
brake in a shorter distance
than their competitors. When asked exactly who they consider to be their competition for this class of tire, BFG pointed to
Dunlop Direzza DZ101
,
Yokohama S-Drive
, Kumho Ecsta SPT KU31, Cooper and
Hankook Ventus V12
tires.
Read more...
---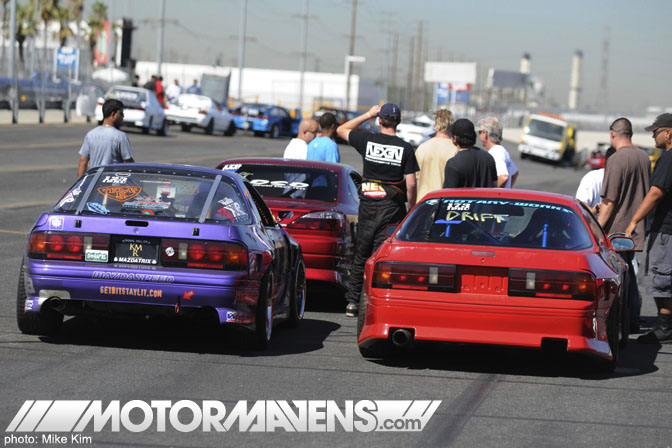 This weekend, the members of the
MotorMavens Crew
were straight up hustlin. (When are we
not
?) As a collective, we spread out to cover FIVE events in different geographic parts of the world. In Southern Cali, the first event we hit up was the
IDRC Finale
at
California Speedway
in Fontana, CA. We knew this weekend was going to be hot... real hot. At California Speedway, deep in the Inland Empire, the temperatures reached 107 degrees, but on the track it felt even hotter, with heat bouncing up off the tarmac, penetrating through sunblock and clothing to sizzle the skin of event goers. To be honest, hardly anyone from the MotorMavens collective was super excited to bake in the sun on Labor Day weekend. We wanted to chill out in the air conditioned comfort of our homes, or head to the beach to hang out and enjoy all the beautiful scenery of Southern Cali's last days of summer.
However, a couple weeks ago, we received a call from
DSPORT Magazine
's Marketing Director,
Tobin Honda
, asking for MotorMavens help in promoting the event, and we made a commitment. In the automotive aftermarket industry, there are often times when people make a lot of promises, but they don't have much follow through... Motor Mavens tries not to be like that. Since we're always out at events speaking to car owners and such, we made a concerted effort to promote the car show and the drag event, and we were extremely happy to see many of our good friends in attendance, showing their support!
Read more...
---
California people!
Mark your calendars and free up your schedule on Saturday, September 4th! (Labor Day Weekend) We're teaming up with our friends at IDRC and DSPORT Magazine to present the Drift Car Quarter Mile Challenge at California Speedway in Fontana CA (even though they now call it "Auto Club Dragway" because of sponsorship reasons).
We're calling out ALL DRIFT CAR OWNERS to sign up for this special event and show the drag-only guys how fast your drift cars really are!
This event will also include a big carshow in the pit area, with lots of Southern Cali's freshest street cars on display. If you have a super low car with aggressive offset wheels, make sure to sign your car up for the show! I've personally made calls to several car owners and crews who own some of the best stanced cars with wide wheels and stretched tires. (I'm not done calling people yet, so please don't yell at me if I haven't called you yet…) A whole lot of car owners and crews are already confirmed, so we're going to have a big area with the dopest street cars surrounding the MotorMavens booth. If you have a dope streetcar, make sure to enter it into the car show!
---