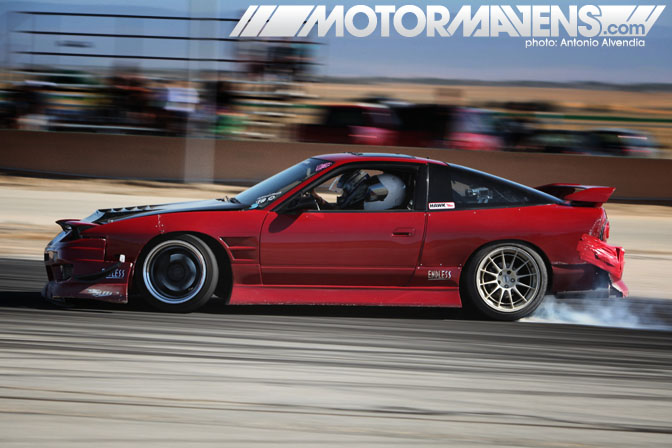 All Star Bash 2010 was off the chain! Everyone who has ever heard of the
JustDrift/Ziptied All Star Bash
knows that it's like woodstock for drifters. All Star Bash is pretty much the West Coast's premier event that brings together the grassroots drifting community.
Read more...
---
VD CheckUp-Mike Bolanos from Robert Strohmeyer on Vimeo.
I just saw this "VD Checkup" video posted on the VegasDrift site. The VD Checkup is basically a "driver profile video" of sorts, which allows people to get to know the folks involved with VegasDrift. In this particular installment, AE86/S13 driver Mike Bolanos sits down for a quick one-on-one talk with AE86 bretheren (and MotorMavens chief editor) Antonio Alvendia, who just happened to be in Las Vegas for a bachelor party. This soft spoken individual (I'm obviously talking about Mike) briefly talks about his experience as a driver and a Vegas ProAm judge.
I always see Mike at drift events, and I think it's cool that he's so committed to fully living out his drift lifestyle. For those not in the know, Mike is also very much involved in Just Drift, thanks to JD event organizer Charlie Ongsingco. Want to learn more about Mike? Check out his website and add him on Facebook. While there, also be sure to add the new MotorMavens Blog Fan Page. Pleasure getting to know you Mike, you too are a true MotorMaven.
:: Edward Uche
---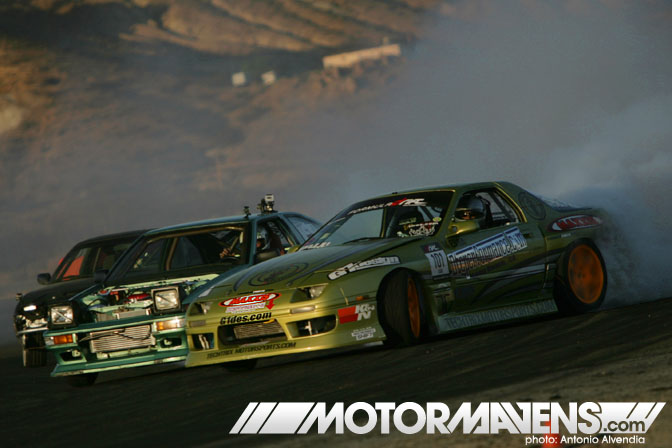 It has been over one week since the epic All Star Bash drifting festival took over the Mojave Desert, but that isn't stopping Motor Mavens from continuing the coverage. We had to take a very brief hiatus from updates this weekend, as some of our crew roadtripped to Chicago for D1 while others had to divert our concentration for a moment to finish other client projects that help us pay our monthly bills. This being said, we'd just like to make sure you know that even though it happened a little over a week ago, All Star Bash is not old to us.
All Star Bash is still very vivid and exciting in our minds, and we don't plan on pushing off our grassroots drifting photos to publish coverage from other big events that took place this week. We know other sites have already moved on, but we don't care. We're still all about the ASB. Drifting is where we live. It's in our hearts and on our minds, and it doesn't just stop when events are over. Even though the MotorMavens site is new, the members of our crew have been down with drifting since day one. It's like that... and that's the way it is. We show love to grassroots drifters, and grassroots drifters show love to us. This being said, we are proud to continue our coverage of the Ziptied/JustDrift All Star Bash, as we bring you the long overdue, eagerly anticipated... Part FOUR!
Read more...
---