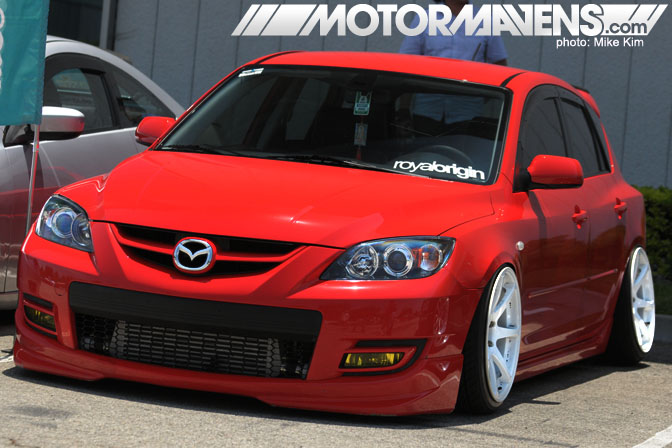 Over a year ago, when you heard the phrase 'It's JDM Yo!' you would just think of a bunch of Japanese cars with parts from Japan following a trend. Now, as soon as you hear it, the first thing that comes to mind are the hot models and
Tony 'It's JDM Yo' Lee
with his posse at every major car show representing. The meet turned out more like a car show but with free entrance and in and out privileges for both people and cars. With vendors, food trucks, free
NOS Energy Drinks
to quench your thirst, and lots of eye candy the day went by without a hitch. A raffle, emceed by Tony and Miss Natalia Marie from NOS, was held and proceeds went to help fund
Big Abe
's daughter Sophie's funeral cost (if you don't know who Big Abe is, he's the guy with the big ass rim hanging from his neck). I have to give a big shout out to Big Abe for showing up to the meet after going through what he and his family had to endure.
Read more...
---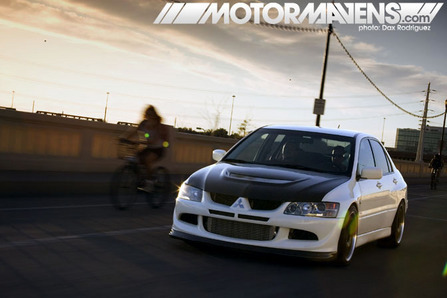 What does it mean to have power? Is power the ability to do whatever you want? Or, maybe it is having the power to control people and the things they do... Better yet, maybe power is all about having the ability to mash your right foot to the floor board and leave everyone and everything in your rear view mirror!
As I was driving around Tempe AZ one day, I saw this white Evo VIII take off from a traffic light, literally leaving all the other cars (including mine) in the dust, as it turned into a big blur of white
'get up and go
!' I just had to follow this car! This Evo is owned by a guy named
Jake Blackman
; and for Jake, the feeling of power is assigned a numerical value - 714. That's the exact number of horses in Jake's Mitsubishi Evolution VIII that actually get their hooves on the ground! With that kind of power you're sure to leave some worries (and problems) in the dust.
Read more...
---