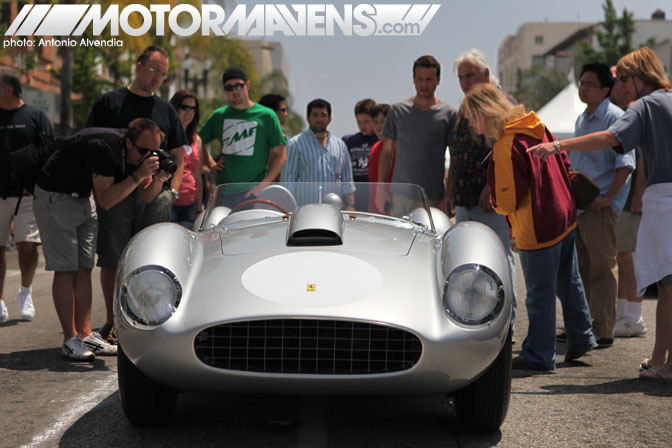 Several weeks ago, I spotted this immaculate
Ferrari 625/250 Testa Rossa
sitting all by itself in the middle of Colorado Blvd while I was at the
Concorso Ferrari
show in Old Town Pasadena, CA.
With so many amazing Ferraris lining the street, I was really lucky to have met the owner (most of them were away from their vehicles) and talk to him a little bit about the car, while chief MotorMaven Antonio Alvendia shot photos. It wasn't until I got home, however, that I discovered the rich history of this car and its owner -
Bruce Meyer
.
Bruce Meyer has been a renowned classic car collector for years and is widely known for his collection of cars - a collection which contains such prized pieces as
Clark Gable's
Mercedes 300SL convertible
,
Steve McQueen's Porsche 356
, and even the classic
Concours d'Elegance show-winning
Duesenberg
. He's also
the founding chairman
of the
Petersen Automotive Museum
in Los Angeles, CA. These bullet points are all extremely impressive, but we can always revisit Mr Meyer's background at another time - I want to talk about the gorgeous silver car in the photos!
Read more...
---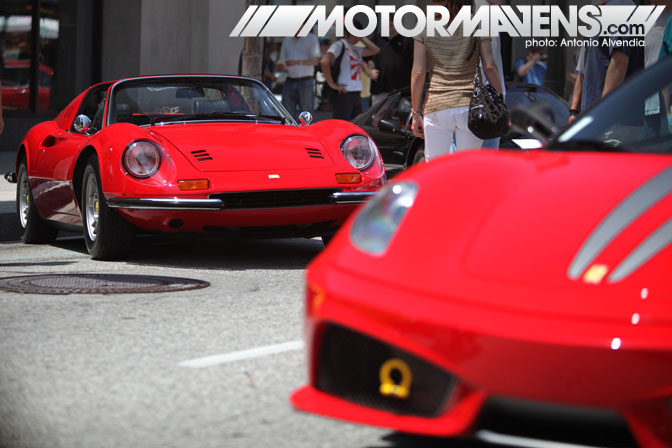 Last weekend, I made the trek out from my Orange County home to meet up with
Antonio Alvendia
at the
Concorso Ferrari
, where the streets of
Old Town Pasadena
were closed down and overrun by tons of gorgeous, shiny Ferraris as far as the eye could see.
We don't normally attend these types of events to shoot coverage for our website, but since this all happened right next to where Antonio lives, we figured we should check it out. Anyway, who wouldn't want to spend the day with tons of beautiful Italian cars? I was dumbfounded by how many gorgeous looking Ferraris turned up to fill up all of Pasadena's famous Colorado Boulevard.
Read more...
---