For the past ten years, I've been traveling to Japan to take photos and learn about the interesting car culture there. I've also traveled to places like Germany, the UK, Belgium, and Greece, but never once have I been to Spain... until now! Ah,
España
! In just a couple of hours, I'll be traveling there for the very first time, and I'm so excited!
Truth be told, I'm not heading there to attend a motorsports event or anything like that - I'm there on other business. However, by Facebook chatting with a fellow AE86er who hails from Madrid,
Jorge Azcoitia Moreno
, I learned about some of the exciting things that his hometown of Madrid has to offer. Aside from amazing
paella
at Casa Nemesio near Plaza de Castilla and
patatas bravas
from Las Bravas, I also learned about the local racetrack,
Circuito del Jarama
, and the
Jarama Vintage Car Festival
.
Read more...
---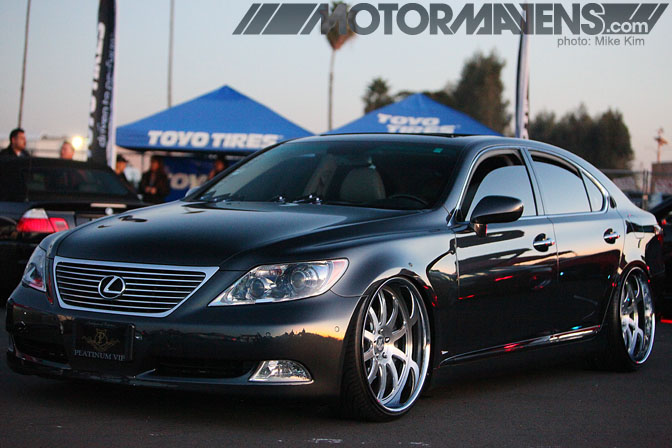 AutoCon
2011 turned out to be a pretty fun show - it has grown quite a bit since the last show they had. I drove all the way down from LA to
El Toro Airbase
in Irvine, CA so that I could start shooting the carshow
roll-in
at 10am, but they didn't allow any media to enter the show until 12pm! This definitely put a damper on my plans, because the rest of the normal spectators would be entering the venue at the same time as media. The scheduling issue left me pretty disappointed to be honest, since my original plan was to shoot roll-in and staging before the large crowds showed up, then meet up with
Antonio Alvendia
and
Oliver Petalver
at
Irwindale Speedway
. I didn't make it out to Irwindale because of the scheduling mix-up, but I still enjoyed the rest of the day at the show. This event looks like it's getting bigger and bigger!
Read more...
---