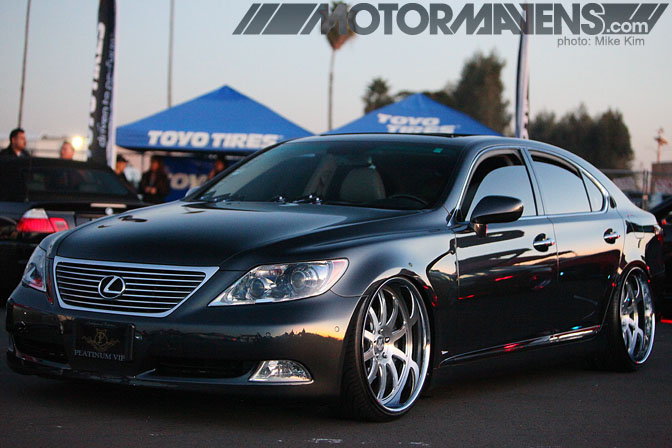 AutoCon 2011 turned out to be a pretty fun show – it has grown quite a bit since the last show they had. I drove all the way down from LA to El Toro Airbase in Irvine, CA so that I could start shooting the carshow roll-in at 10am, but they didn't allow any media to enter the show until 12pm! This definitely put a damper on my plans, because the rest of the normal spectators would be entering the venue at the same time as media. The scheduling issue left me pretty disappointed to be honest, since my original plan was to shoot roll-in and staging before the large crowds showed up, then meet up with Antonio Alvendia and Oliver Petalver at Irwindale Speedway. I didn't make it out to Irwindale because of the scheduling mix-up, but I still enjoyed the rest of the day at the show. This event looks like it's getting bigger and bigger!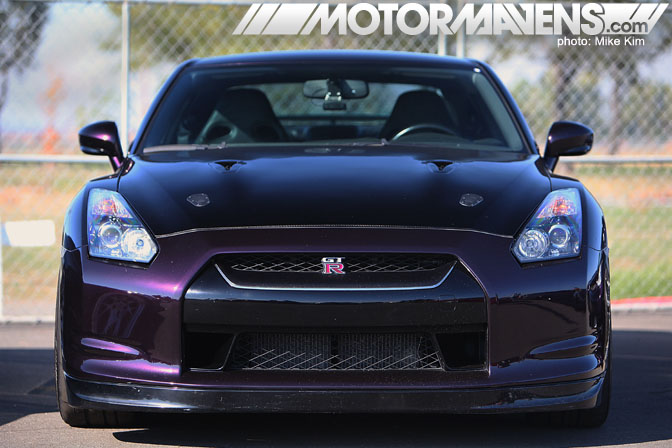 Starting to make my first rounds through the show, this Midnight Purple R35 Nissan GTR caught my eye. With a carbon fiber hood, this color scheme has always been a favorite of mine ever since the days of R32 Skyline GTRs. The car had several rock chips on the front bumper, which made me glad this wasn't just another garage queen GTR. Being fun and functional are some of the main reasons for driving a GTR, and if a few rock chips come from it, let's just say it adds character.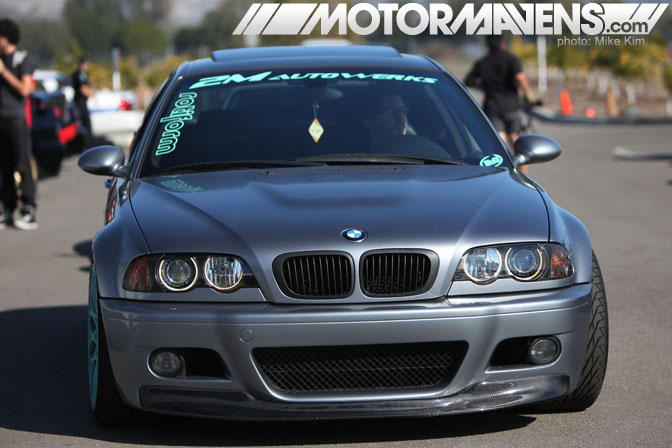 One of the few cars I was able to catch rolling into the show was this clean 2M AutoWerks E46 BMW M3. I normally don't like pastel colors on a gray car, but this one caught my attention with those concave Rotiform BLQ wheels. The carbon fiber lip also added a nice body line to the lower portion of the car, which is a nice complement to the grille/fog light area.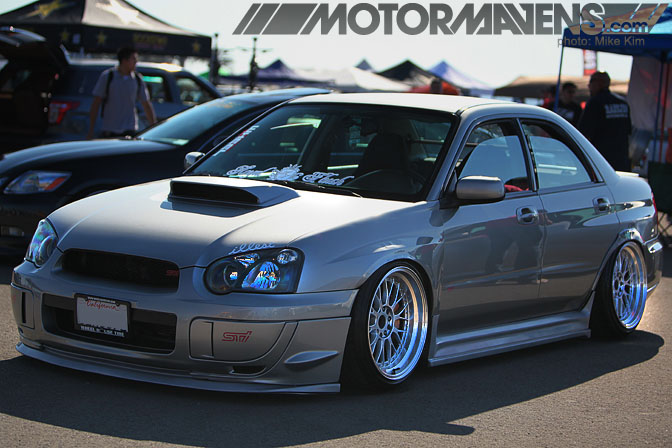 The Royal Flush crew rolled out deep to AutoCon with more than ten cars. When I spotted this Subaru Impreza WRX STi, I thought it was Austin Mardian who had shown up with the others, but it ended up being the one I saw at WekFest San Francisco earlier this year. I guess these guys have quite a few dumped Imprezas in their crew!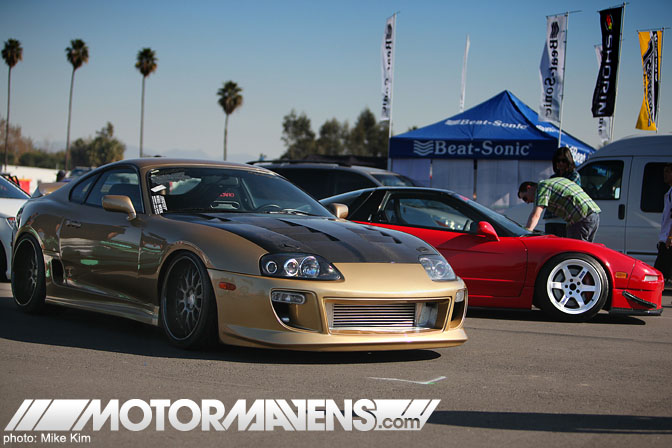 The MKIV JZA80 Toyota Supra and the Honda/Acura NSX are two of the most iconic cars when it comes to Japanese imports. These two cars definitely had presence at the show – the Supra was painted that famous Top Secret Gold and had a big fat intercooler in the bumper opening. Seeing cars like this in the United States probably makes Top Secret founder Smokey Nagata proud. I wasn't able to find out too much about the car because of all of the commotion at the show but I'm sure this thing has the go along with the show.
The 1992 Acura NSX might look familiar if you've been following @MOTORMAVENS on Twitter, Tumblr, or Instagram (for iPhone users).  Antonio posted a photo of the Team Rev NSX sitting on 17×9.5 and 18×10 Volk Racing TE37 wheels, and it spurred quite a few comments from our Instagram following! In the end, you can't have a proper import car show without an NSX or Supra in attendance.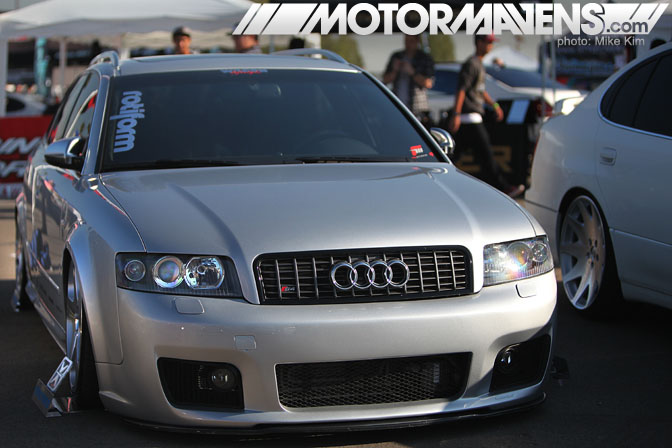 There were almost as many European cars at the show as Japanese cars. They are still "import" cars after all, just from the other side of the pond. Our Instagram friend @TheOneGodFather brought out his Audi S4 Avant. The car was sitting on Rotiform NUEs wrapped in Toyo tires which were tucked nicely under the fenders with a AccuAir air ride system. With a classic VIP stance the car got a lot of attention from the people at the show.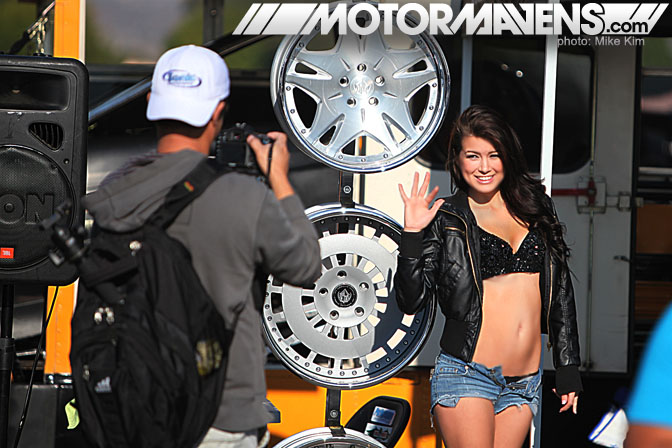 Models are another BIG reason people come out to import shows…at least they better be! Nicole Reckers was out with VIP Modular wheels at AutoCon. She looks very different outside of normal Hankook Tire garb, but she was nonetheless popular and happy to smile at the camera.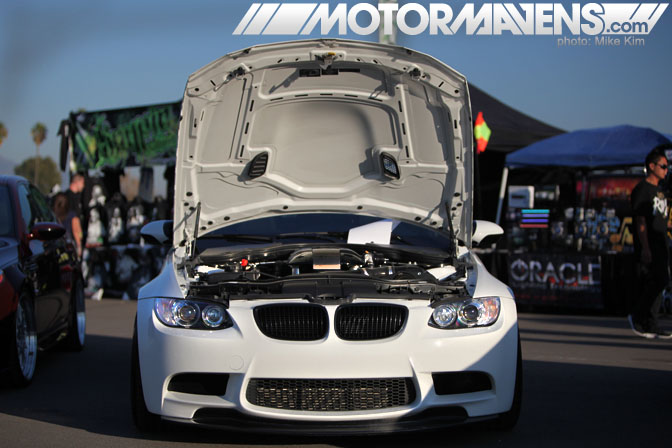 BMWs have always been popular and I've been getting more and more interested in them myself. This particular E92 BMW M3 stuck out of the crowd; let's take a look at what's under the hood!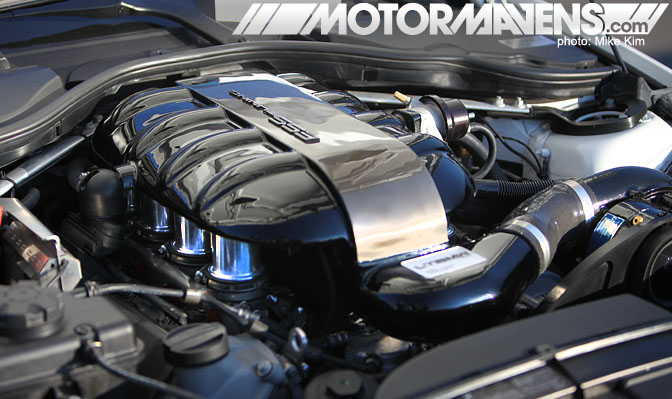 I first noticed the individual throttle bodies (ITBs) under the ESS Tuning plenum then my eyes drew over to the E92 M3's supercharger. I don't have any specs on the power output, so I hope someone can shed some light in the comments!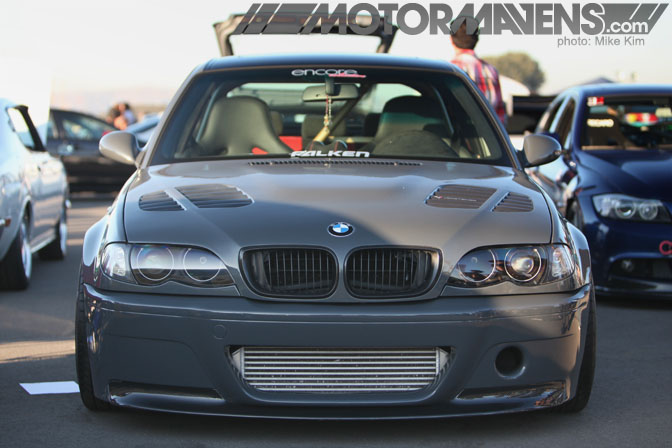 This gray E46 was turbocharged with a CSL front bumper housing the intercooler. It was also sitting on dark bronze BBS LMs refurbished by Rotiform.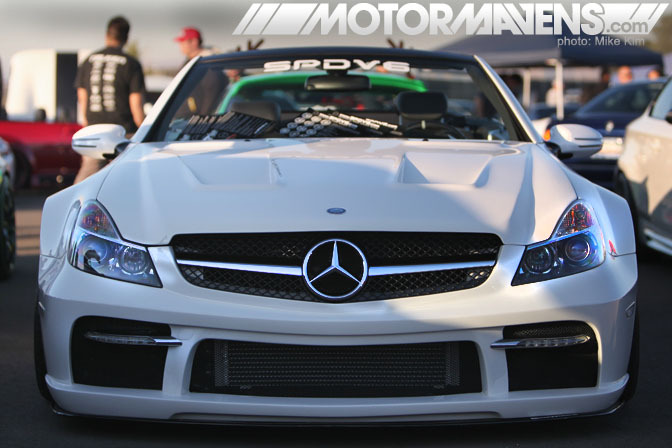 Every time I see Sammy Stoicescu's SPDV6 Mercedes Benz SL65 AMG with a Black Edition kit, I end up stopping to take more pictures of it. I know this car has been posted a few times before, but it keeps looking better from every angle every time i see it.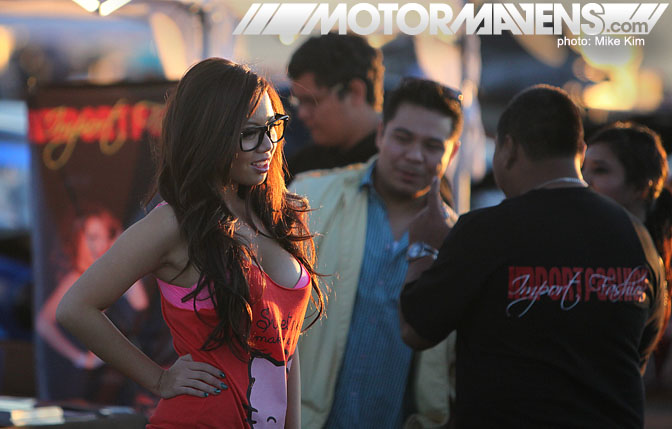 Import Fashion had several models at their booth dancing and posing for the cameras while their DJ spun some music.  I had to snap this pic of Holly Lee when I saw the guy in the background not able to take his eyes off her even though his friend was in mid-conversation with him. LOL!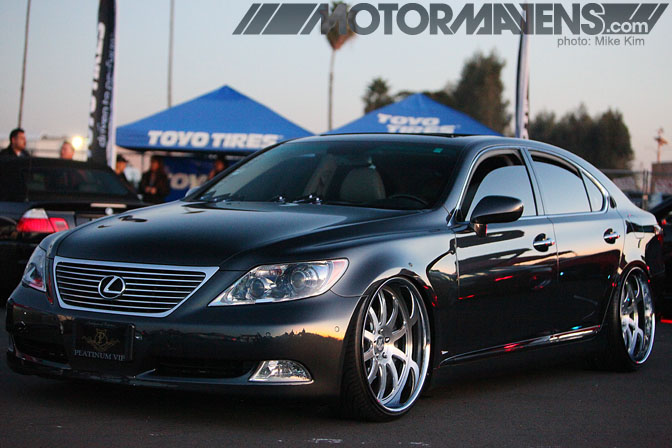 While the sun was setting at an early 6pm I finally made my way over the the Platinum VIP booth where I saw Charlie Hyunh's Lexus LS460. Sitting on Phantom Forged wheels and a Phantom cup kit suspension, this LS460 doesn't need any more to pull off the VIP look.
All in all, AutoCon 2011 was a fun show to attend. Seeing many familiar faces and cars is always a great day in my book. Keep following @MOTORMAVENS on Twitter, Tumblr, and Instagram for more photos from the event, and daily updates on cars, girls, and all things cool!
:: Mike Kim
Audi
,
Autocon
,
BBS LM
,
Black Edition
,
BMW
,
CSL
,
E46
,
E92
,
El Toro
,
ESS Supercharger
,
hankook tires
,
Holly Lee
,
Honda NSX
,
Impreza
,
Instagram
,
M3
,
Mercedes Benz
,
Mike Kim
,
Nicole Marie Reckers
,
Nissan GT-R
,
NUE
,
R32 Skyline
,
Rotiform BLQ
,
Royal Flush
,
S4
,
Sammy Stoicescu
,
SL65 AMG
,
STi
,
Subaru
,
Team Rev
,
Toyo Tires
,
Tumblr
,
Twitter
,
WRX
---