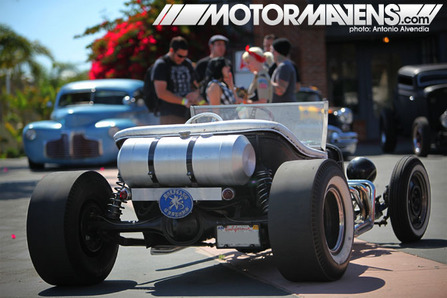 If you've been paying attention to what I've been writing on Motor Mavens and other automotive websites at all, you may have noticed that I've recently become a fan of hot rods and kustoms. While I'm certainly no expert when it comes to these cars, there definitely are particular aspects about this whole car culture that I personally identify with and have fallen in love with.
Travis Hodges and I recently paid a visit to the
Ink n Iron Festival
at the
Queen Mary
in Long Beach, CA. While the show was certainly expensive at $40 each for 'media passes' and $15 each for parking (at that point, we realized we haven't paid to get in to any car related event in YEARS), it's okay because the event had tons of cool looking cars and other elements of hot rod culture that made for some interesting photos.
Read more...
---