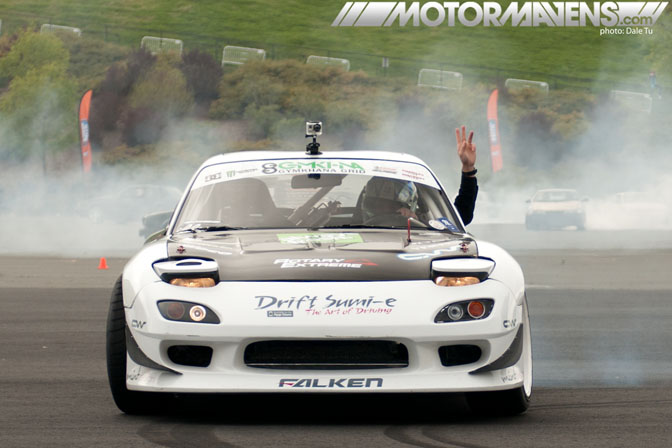 On Tuesday, March 21st, 2012, Sonoma Drift attempted to break the world record for the most donuts at one time. The event started off with everyone warming up by drifting on Infineon Raceway's famous Turn 11, which is also used in NASCAR and IndyCar racing.
Read more...
---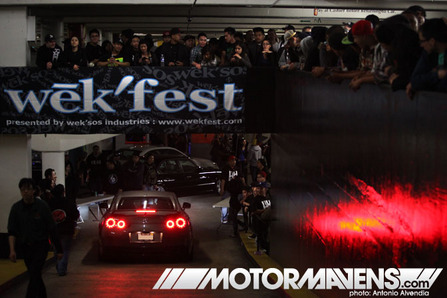 For the second installment of the MotorMavens coverage from my trip to the San Francisco Bay Area last weekend, we'll take a look inside the Wekfest itself. For those who really couldn't wait, I'm sure you could have just Googled "Wekfest" and found a bunch of Flickr pages and other galleries with random photos from inside the show.
However, our story is going to be a bit different, because I'm not planning to post up photos of every single car (250+ for sure) at the show. Instead, I'm only going to focus on the cars that caught my eye; the cars that either had the best style, or cars that had something different going for them, which piqued my interest. After all, I've been lucky enough to have attended a LOT of car shows and a LOT of racing events all over the world. This being said, seeing the same old thing over and over can get kind of dreary at times; not to worry though - the cars at the Wekfest definitely had flavor.
The dimly lit parking structure in Japantown San Francisco that served as the venue for the event might not have had the best looking "background" or ambiance for photography, but it was filled with some of the West Coast's best looking cars, so we'll just let those shine through...
Up above, the entrance to the underground parking structure was packed with cars and spectators... I was surprised that the City of San Francisco allowed that many people in a place that had so few exits! Nevertheless, the show had a good vibe to it... at times, it kind of reminded me of what it felt like to be in the parking structure scenes when I was on set shooting NBC Universal's
Fast & Furious 3 Tokyo Drift
movie... if only you replaced the Japanese (and
Japanese-looking
Chinese, let's be honest here) cast members with a bunch of young Filipinos, Chinese, and Vietnamese car owners. LOL
Read more...
---
---