---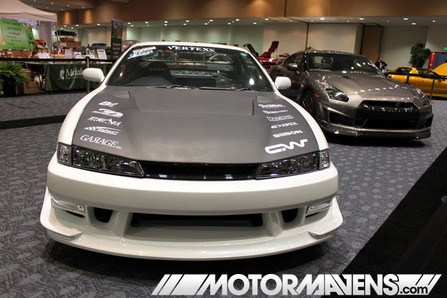 I got a call from the Extreme Autofest folks asking me if I want to show one of my cars again at the annual
San Francisco International Auto Show
at the
Moscone Center
this year. The only problem was that my
FD3S RX7
was still unavailable because we were still working on getting it back from the
Brahma Light Drift Track Opening
in the
Dominican Republic
.
Since the FD wasn't back in San Francisco yet, I figured it would be a good chance to debut my
RHD S14
and display it at this week-long show so I could show some love to my sponsors.
Read more...
---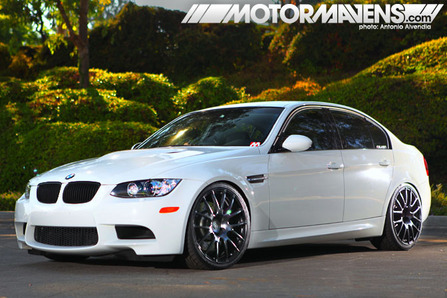 On the morning after the 2009 Formula D Finale, most of the people who were at Irwindale the night before were either still in bed resting from the exhausting event or packing their bags and heading back to the airport. While normal, smart people stayed in bed to
sleep in
that Sunday... I exchanged a volley of text messages with a hungover
Tyler McQuarrie
, who still had a pounding headache from all the alcohol pounding that took place at the "FD Official Hotel" the night before, as he and Forsberg and Hampshaa and everyone else in the lobby celebrated their Formula D wins from the night before. Right after I congratulated Tyler on reaching the podium, I assured him that I didn't give two sh!ts about his pounding headache... and he should drink some coffee because we had plans to shoot photos of his newly done up
E90 BMW M3
sedan! (LOL, I didn't really say that. He's super cool, and wouldn't flake anyway.) Cheerful despite his hangover, Tyler manned up and drove his car out to meet up with me and the MotorMavens Seattle fam at our meeting spot, which luckily wasn't too far from the hotel where he was staying.
I know what some readers may be thinking... this car looks super basic. It doesn't have a crazy aftermarket aero kit or anything... but I think that's one of the reasons why I was drawn to it when I first saw it. Although I'm huge fan of aggressive
BN Sports
or
Goodline
aero kits for cars used on the racetrack, I tend to prefer the understated cleanliness and class of OEM bodywork and "factory option" parts when it comes to daily driven street cars. Apparently, Tyler has the same opinion when it comes to daily driven cars, as his M3 looks clean, classy, basic, and understated... that is, until you hear the powerful rumble of his exhaust.
Read more...
---
We just saw this awesome video of Falken Tire works driver Calvin Wan on Streetfire.net, which features Calvin driving his S15 Silvia at a pre-season private practice event.
The "test track" in the video is an EVOC facility in San Bernadino CA, which is actually an Emergency Vehicle Operations Center used by the California Highway Patrol for training. However, we're pretty sure that the CHiPs don't get drifting training yet. And certainly not in a vehicle as stylish as Calvin's S15 Silvia, his 2009 Formula D competition car that we've seen previously in red and yellow and black and yellow liveries. You know which liveries we're talking about, right?
::Motor Mavens
---