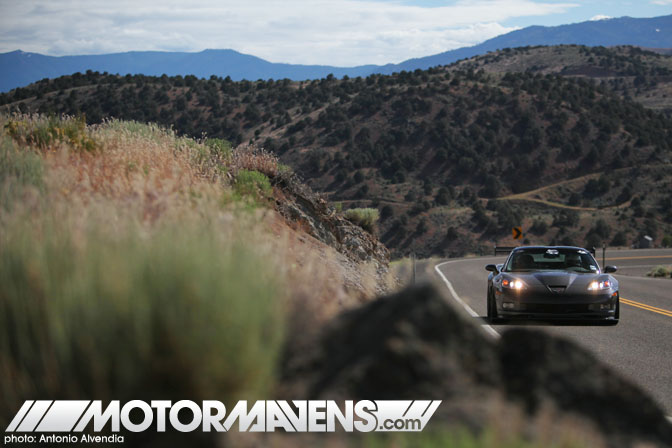 Virginia City is the oldest city in the state of Nevada. It was the site of the
Comstock Lode
, which is spin-off of the
1849 Gold Rush
that brought many fortune seekers out to Northern areas of California and Nevada, with stories of gold and silver mining wealth.
Silver was actually discovered accidentally. Prospectors that were making their way to California were forced to stop in the Sierra Nevada mountains because of snowstorms, so they camped out near present day Virginia City as they continued their efforts in panning and mining for gold. As the miners searched high and low for traces of gold, a bluish-grey mud stuck to their shovels, infuriating the early gold miners, who rapidly disposed of it. Unfortunately for them, the
nuisance that stuck to their shovels
turned out to be silver ore. Virginia City's silver legacy turned it into the richest city in Nevada at one point, with $400 million in silver excavated from its mines. To put this into perspective, that $400 million would be $12.8 billion in today's economy - not exactly bailout money but definitely enough to keep any city running like a well oiled machine.
In 1862,
State Route 341
was established, which is a mountain road that was built to allow trucks carrying silver ore to get from Silver City to Virginia City and Reno. The first roots of an organized hill climb event in Virginia City date back to 1972.
Hans Tanner
, the President of the
Ferrari Owners Club
of Southern California, thought that Nevada's
Highway 341
would be a perfect place to replicate the legendary hill climbs in Europe.
Enter
Amir Rosenbaum
. Amir is the founder of
Spectre Performance
, a manufacturer of innovative air intake systems and other performance parts for muscle cars. Aside from owning a fleet of cars that includes several 1970s Chevrolet Camaros, a mid-engined
1970 Chevy El Camino SS
(pictured above), a 1970 Ford Mustang Mach 1, a
2JZGTE-powered
1970 Ford Maverick, a
twin turbo Cadillac powered streamliner
land speed racer, and a highly modified
1992 Ferrari F40
, Amir set
a world record
at the famed Virginia City Hillclimb in 2002, driving his
infamous F40
up the hill in
only 3.10 minutes
(more on this car later).
Read more...
---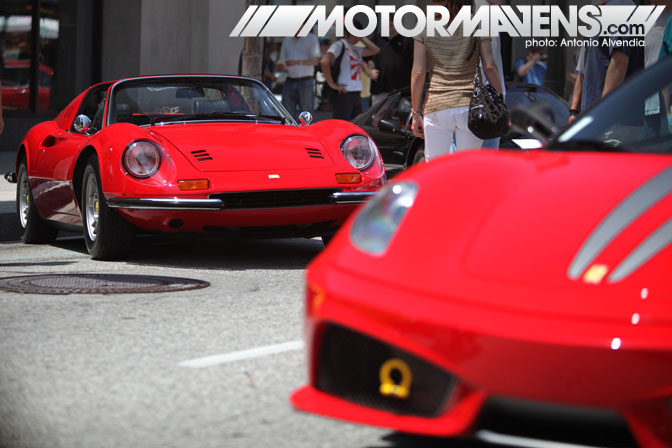 Last weekend, I made the trek out from my Orange County home to meet up with
Antonio Alvendia
at the
Concorso Ferrari
, where the streets of
Old Town Pasadena
were closed down and overrun by tons of gorgeous, shiny Ferraris as far as the eye could see.
We don't normally attend these types of events to shoot coverage for our website, but since this all happened right next to where Antonio lives, we figured we should check it out. Anyway, who wouldn't want to spend the day with tons of beautiful Italian cars? I was dumbfounded by how many gorgeous looking Ferraris turned up to fill up all of Pasadena's famous Colorado Boulevard.
Read more...
---