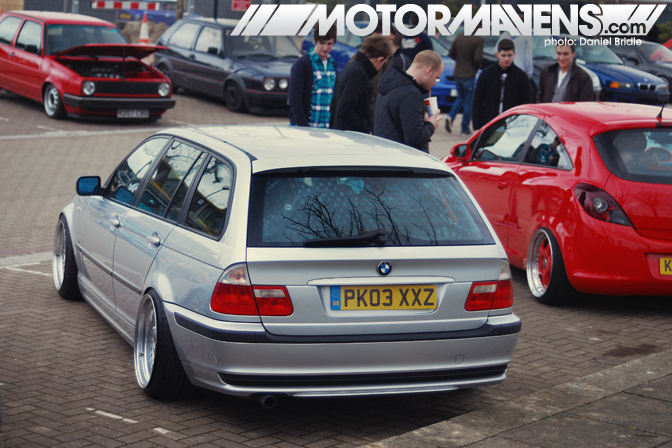 The
stance
scene in the UK has been around for a while, starting off with Volkswagen owners modifying their cars with the stretched tyre style from Germany... however, it has really taken off over the past few years; more and more high quality cars have been coming out of the woodwork. However, being so involved with drifting, I haven't really had the chance to see much of this scene in the flesh. So, as you can imagine, it was just my luck that UK based members of the wheel fitment specialist website
StanceWorks
, decided to kick off the year by holding their very first meet on Sunday at
Milton Keynes Hockey Stadium
. Through threads on other forums, word got out about the meet and a whole host of cars rocked up - well over 50!
The majority of the cars were European, such as Volkswagens and BMWs, and I have to confess I didn't know a lot about them. So I'll keep it short and show you some cars that really stood out for me at the meet!
Read more...
---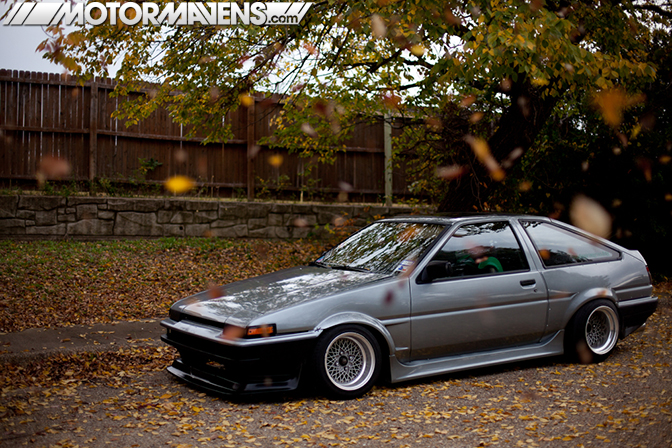 We call it 'webmining' for a reason - we slave away tirelessly in the dark and the heat. There's lots of dirt everywhere and our little canary to let us know when oxygen gets low. However, every now and then we'll come across a nice little gem like this.
While browsing through our forum's introduction section, a super clean AE86 Corolla from the great state of Texas stood out to me. In his thread, the owner, Angelo, quickly introduced himself and his car, which, in his own words, he "loves dearly and abuse like a red headed step child." Frankly, that's what I like to hear. Trailer queens aren't at all my thing.
Read more...
---