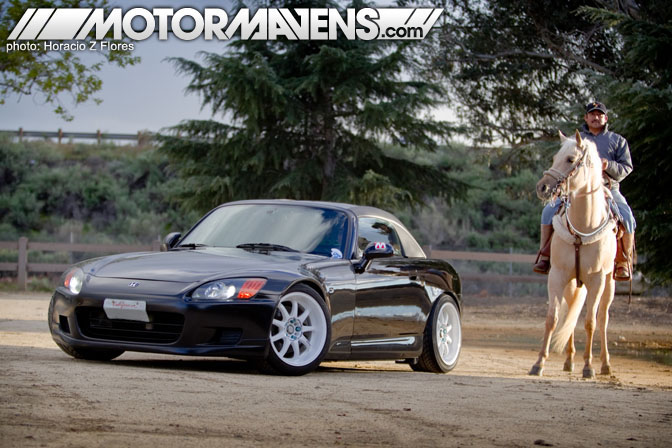 There are times in life when one should expand one's horizons, embrace diversity and appreciate things that are personally "outside the norm." These Zen-like thoughts came to me while driving home from work one afternoon and I eventually came to the
temporary
conclusion that I COULD enjoy other vehicle makes and models and let my devoted passion for RX7s rest a little. I did stress that this was a temporary conclusion, didn't I?
The result of my moment of enlightenment? A new appreciation for Honda's road grappler - the
Honda S2000
. Which came just in time since a good buddy of mine,
Scott Soonthonum,
informed me that he was the proud owner of the
CR edition S2K
during my birthday celebration shortly thereafter. Funny how these things work out. We exchanged info with the intention of keeping in touch so that we could connect sometime in the near future.
In just a matter of days, I received a text from Scott inviting the MotorMavens crew to attend the
Gripwerks & S2kI Forums
'
1st Annual BBQ Meet
. Let's take a look at what photographer
Horacio Flores
captured as I delve into the welcoming unknown.
Read more...
---