Horacio Flores
Profile: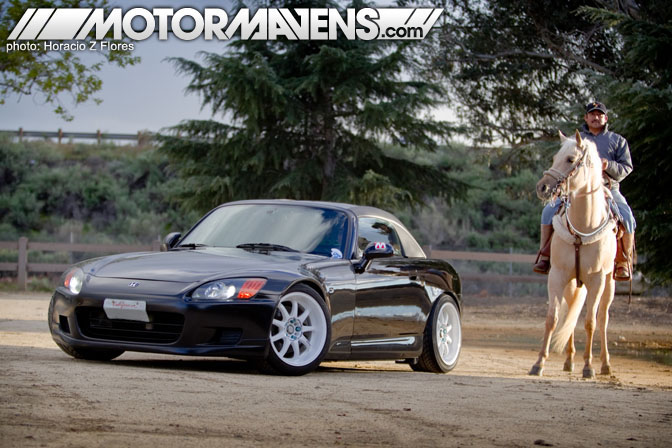 There are times in life when one should expand one's horizons, embrace diversity and appreciate things that are personally "outside the norm." These Zen-like thoughts came to me while driving home from work one afternoon and I eventually came to the
temporary
conclusion that I COULD enjoy other vehicle makes and models and let my devoted passion for RX7s rest a little. I did stress that this was a temporary conclusion, didn't I?
The result of my moment of enlightenment? A new appreciation for Honda's road grappler - the
Honda S2000
. Which came just in time since a good buddy of mine,
Scott Soonthonum,
informed me that he was the proud owner of the
CR edition S2K
during my birthday celebration shortly thereafter. Funny how these things work out. We exchanged info with the intention of keeping in touch so that we could connect sometime in the near future.
In just a matter of days, I received a text from Scott inviting the MotorMavens crew to attend the
Gripwerks & S2kI Forums
'
1st Annual BBQ Meet
. Let's take a look at what photographer
Horacio Flores
captured as I delve into the welcoming unknown.
Read more...
---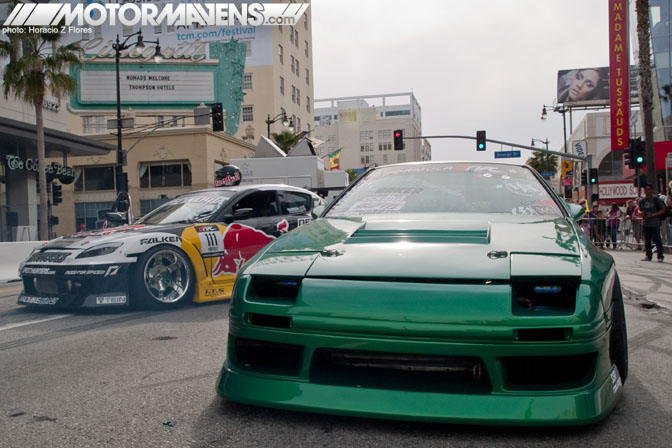 With Round 1 of the Formula Drift Championship finished this past weekend, and the Formula D Team Drift competition at Long Beach this upcoming weekend, some of the Formula D stars put on a very special show earlier today (Thursday night) in Hollywood. Apparently, this was part of a promotion for the IZOD Indycar Series and the Long Beach Grand Prix coming up this weekend, but whatever... we don't give a two sh!ts about Indycars - bring on more drifting!
There were actually several rotary powered vehicles in attendance for the drift demo, but by far, the best looking car (in our opinion) was certainly
Justin Pawlak's mean green FC3S RX7
.
Read more...
---