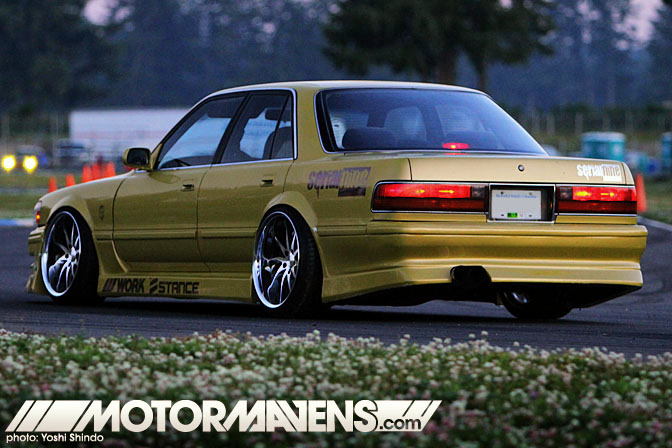 I can't imagine that, back in the mid 80s to early 90s, anyone thought of
Toyota Cressidas
as performance cars - after all, they were stuffed to the gills with power options and a plush interior. They were pseudo luxury cars that were made for taking trips to the grocery store and picking up the kids from school.
That perception of these four-door beauties changed when engines like the
1JZGTE
and
2JZGTE
started to become more accessible with the spike in JDM import parts coming into the US within the last decade. With minimal work, and a good knowledge of cars, one could have a powerful car with less investment than, say... a
240SX
or
AE86
. Opting for the straight six turbo 1/2JZ engines was a no-brainer if you had a Cressida.
Read more...
---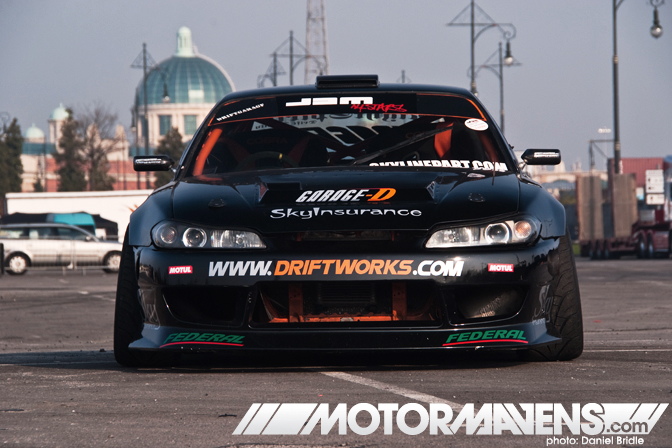 Ag-gres-ive
-adjective
1. characterized by or tending toward unprovoked offensives, attacks, invasions, or the like; militantly forward or menacing: aggressive acts against a neighboring country. 2. making an all-out effort to win or succeed; competitive: an aggressive basketball player. 3. vigorously energetic, esp. in the use of initiative and forcefulness: an aggressive salesperson. 4. boldly assertive and forward; pushy: an aggressive driver. 5. the
Driftworks S15
.
As it's been mentioned on other car blogs before, the latest guise of the Driftworks S15 has made it look angrier than ever, and I'm inclined to agree. It now looks like it wants to punch you in the face and eat children for breakfast.
I heard many rumors before Round 1 of
JDM Allstars
that this famous car was undergoing some changes and was to have a new look for the event. This car has always been a personal favourite of mine. I'm not a huge fan of a lot of pro competition cars these days, as they seem to have lost their "street car" roots - which (in my opinion) is what makes drift cars
so cool
in the first place. However, the Driftworks S15, as extreme and track orientated as it may be, has managed to capture the right mix of street and competition style. So as you can probably tell, I was extremely excited to see it in the flesh at Manchester! I had a feeling that our readers would want to see more of this incredible car, so I spoke to
Phil Morrison
(owner of Driftworks and the S15) and managed to organise a time in the morning before the final day of the JDM Allstars event kicked off to get some exclusive shots for
MotorMavens
.
Read more...
---