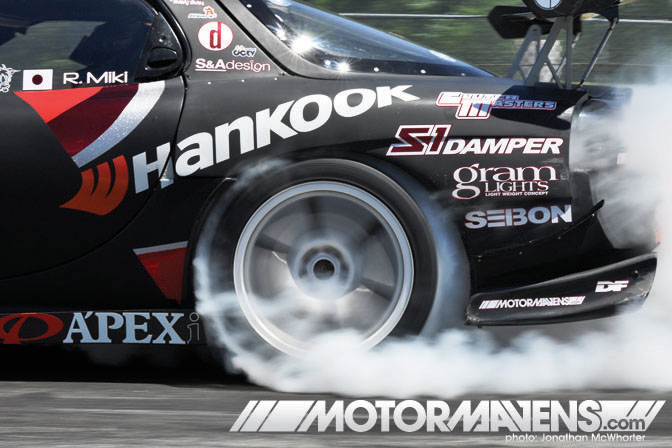 There are so many cool aspects of being a part of MotorMavens but, to me, one of the coolest is witnessing the heart and passion of the automotive industry through the eyes of the ones who live and breathe it - the true mavens. We here at MotorMavens consider ourselves to be in that number as well but we're not here to tell our own story. Our vision has always been to showcase your story - your passion. Seeing this industry through the innovative eyes of guys like Roland Gallagher, Justin Shreeve, Lucas Perez, Yuta Akaishi, Daniel Bridle, Yoshi Shindo and all of the many others who love and live what they do (including you) - that's our way of keeping our eyes glued to the real motivating force behind the stats.
That's why this story by Jonathan McWhorter was so compelling to me. It's not about the money or the fame. It's not about your company budget or your connections. It's not even how long you've been in the industry. Those are not the things that make this industry so awesome. I could tell you but Jon did such a great job - I'll leave it in his capable hands. After all, he reminded me. So, without further ado...
Read more...
---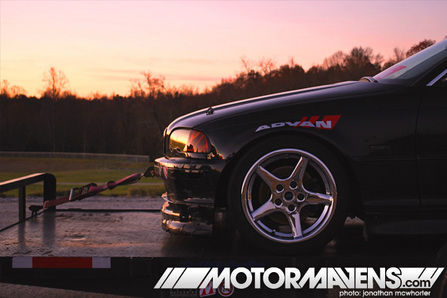 What's up MotorMavens readers? My name is
Jonathan McWhorter
and I'm a photographer from Atlanta, Georgia. On Saturday, November 28th, I had the privilege of attending
Southeast Drift
's
Land of the Great
practice and tandem drift competition at
Gresham Motorsports Park
in Jefferson, Georgia.
It was a lot of fun because not only was a friend of mine driving, but I somehow talked them into giving me a media pass. With the media pass I was able to get down onto the track and up close to the cars as they made their runs. It was an incredible experience, and I think I got some pretty killer shots as well. I was at the exit of the bank on the first turn. It was a pretty sick spot because I was behind the wall, maybe 10-15 feet from the cars.
Read more...
---
This weekend will mark the final Southeast Drift event of the season at the newly renovated Gresham Motorsports Park. The practice event "Land of the Great" will run during the day, and then once the sun begins to set – the competition will ramp up. With a $2000 purse awarding $1000 for first – this event is sure to bring out some heavy hitters.
There is something about driving under the lights that I find strangely irresistable. Perhaps it reminds me of my drifting roots sliding under the radar late into the night. If you're in or around the Atlanta/Jefferson, Georgia area on Saturday – definitely stop by to check out some of the Southeast's best!
:: Andy Sapp
---