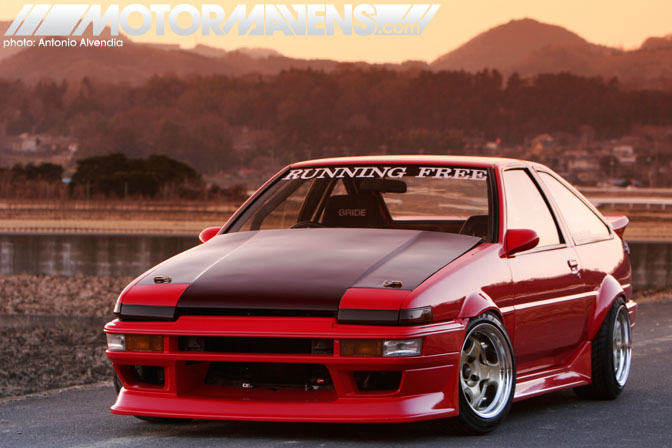 Happy Hachiroku Day, everyone! Right now I'm off on a family trip, so I've been away from the site pretty much all week, while Avon Bellamy and our other contributors run the site in my absence. I just wanted to point out though... that today is our favorite holiday of the year... HACHIROKU DAY, August 6th!
The very first time I heard the term "Hachiroku Day" coined was when my good friend, HerbrockOne from Cipher Garage called me up one morning and greeted me, "Hey man. Happy 8/6!" I just had to bust out laughing. I think this happened sometime in the late 1990s (damn, we're old)... but we are really crazy about our AE86s, and for some reason the number 86 just seems to jump out at us wherever we're at.
When we're ordering food or something, Herb and I always seem to get receipts that say "Order # 86" and once when I was at the airport, I've even had to board an airplane at Gate 86... hahahaha!!! I'm also pretty sure I'm not the only one who's stolen the number 86 "plastic table number" from Carl's Jr restaurants (at least, if you live in the United States).
I just wanted to alert everyone else that we've been starting up a thread in our
MotorMavens Forum
that
includes pictures of everyone's favorite AE86s
!
Please add your own favorites to the thread
, if you haven't done so already!
Read more...
---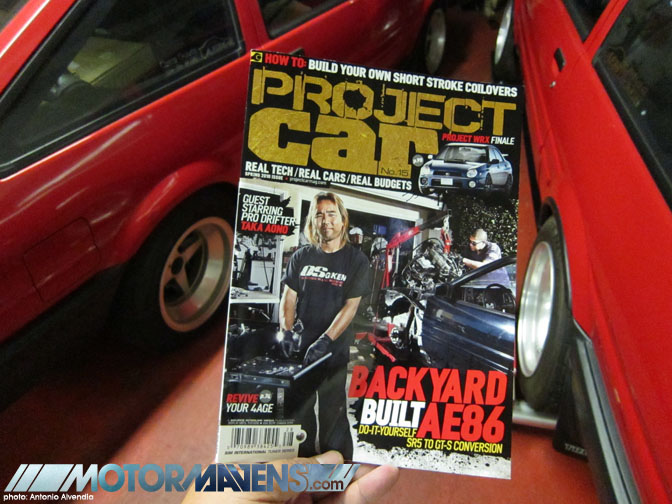 I just realized that I haven't posted up a "Papercuts" story in quite some time. To tell you the truth, it's because I haven't even bought any car magazines in quite some time. There was a time in my life when I would go to bookstores and hang out, just to check out all the car magazines that were out. My friend Kenta and I would meet up at Barnes & Noble or Borders (or better yet, the Kinokuniya Bookstore in Little Tokyo or Torrance) to check out the latest car magazines every single month. I miss going to bookstores just to chill and check out magazines… I'm not sure if I haven't been going because I've just been busy, or if the magazines these days don't intrigue me…
Whatever the case may be, I stumbled upon this copy of Project Car Magazine at the CVS Drugstore in Studio City. This issue caught my eye because I saw my friend Taka Aono on the cover; after all, he is the USA's undisputed top AE86 driver. I thumbed through it really quickly, and decided within 20 seconds, "that's it. I'm actually gonna buy this issue." While my 10+ years of Living the 86 Life have led me to own just about every AE86 book or manual that has ever been produced in Japan, it's honestly pretty rare to see magazines that actually produce good stories about AE86s stateside. I definitely think this magazine was worth the $6 or 7 (ouch!) that I paid at the cash register.
Even though he's probably the one Source Interlink magazine editor I don't really know, I really gotta give props to Project Car editor Gary Narusawa and his crew over there. (more…)
---