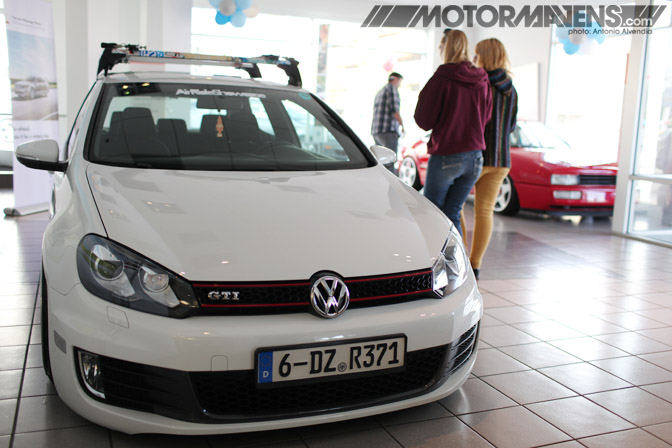 As most of our readers already know, my automotive background has been primarily focused around the culture of Japanese cars. I still remain a purist in this sense, but in the last few years, my automotive tastes have broadened. Ever since my first trip to Europe (something like five years ago), my interest in German cars has been steadily increasing. I never really paid attention to the Volkswagen brand because I've been a long time fan of rear wheel drive cars... but I immediately saw the light
the first time I drove a Volkswagen Golf R
.
My good friend
Mitch Sison
from
EcoShine Auto
called me up over the weekend and told me about this meet happening at
Volkswagen of Van Nuys
, organized by
Brandon Chasin
of
Wustefest
. I figured it would be a good opportunity to see some nice looking local Vee Dubs, so I grabbed my camera and my brand new
Canon EF 35mm 1.4L
lens and headed to the meet.
Read more...
---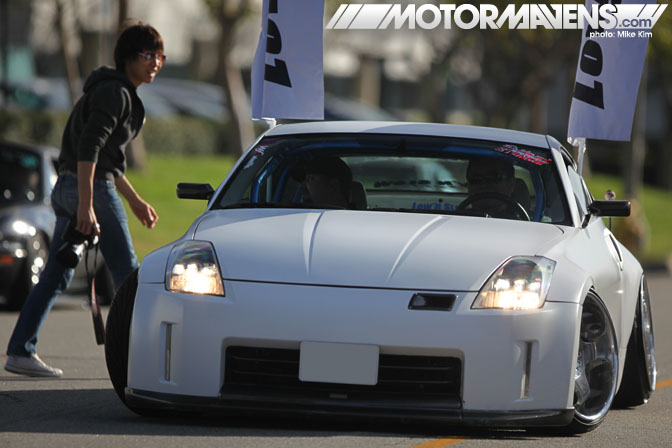 When it comes to car shows, judging criteria is usually based on how the car looks or what kinds of modifications it has. Having attended tons of the same old car shows, our good friend
Tony Lee
from
ItsJDMYo
had an idea to make a different type of contest within the car scene.
While driving up or down a driveway may seem like a mundane everyday task for most, it obviously requires a certain amount of technique when you have a lowered car. Tony took that idea and decided to make it into a different form of driving competition, with the help of certain friends. Our own
Editor-in-Chief
Antonio
was selected to be the emcee of the event, while judging duties were handled by
Yogi
from
Fatlace
,
Noel
from
Canibeat
, and ItsJDMYo's own
Keychain
.
Read more...
---