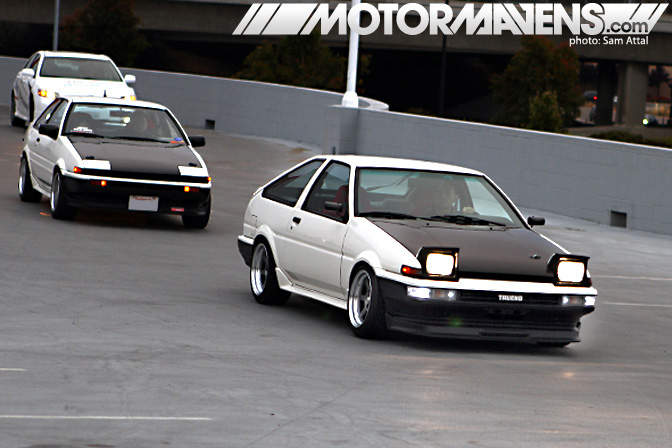 As you witnessed in the
first part
of coverage from the
Bay Area AE86
meet at
One Toyota of Oakland
, the gathering was a great mix of both
hachi roku
s and other machines. While more and more cars rolled in, it became harder to pay attention to each car individually. And, although it seemed as if there was almost an equal ratio of AE86s to dope non-AE86s, everyone remembered what car the day was commemorating.
Read more...
---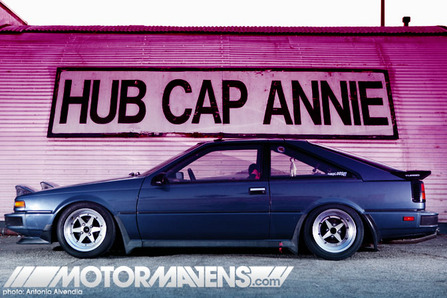 While I was walking around
the sea of nostalgic Japanese goodness
at the
Japanese Classic Car Show
last year, a particular
S12 Nissan 200SX
caught my eye. To be completely honest here, I've never been the biggest fan of S12s. Most people pretty much disregard the S12 as far as "cool Nissans" go... to most people, the S12 is definitely the red-headed stepchild of the 1980s Nissan family, especially when you compare it in popularity to S13s, Z32s, and Z31s... hell, even
Nissan Sentras
are more popular for some reason* than the S12 200Sx. (*Well... I think one of the reasons the Sentra was so popular for racing is because of all the R&D that
Mike Kojima
did with them when he was still working for Nismo as a race engineer) Either way though... I'd
way
rather have an S12 than a Sentra. There's no question about that... especially after seeing Henry's S12?! This has got to be the dopest looking Nissan S12 I've ever seen in my entire life.
So what was it about this particular 200SX that caught my eye? It just had to be
the style
in which it was built up. Let's take a closer look...
Read more...
---