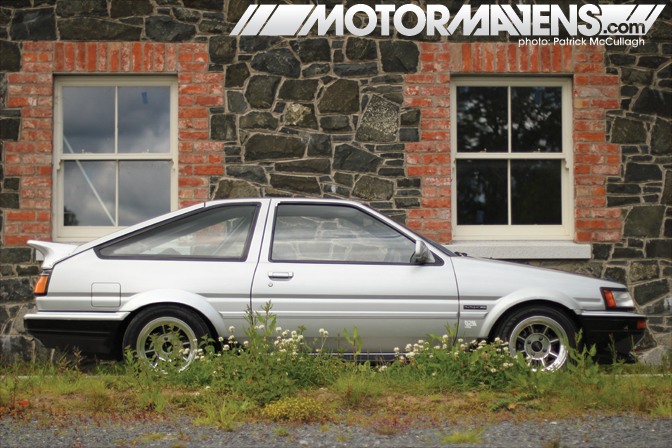 There is probably no better way to introduce myself to you guys than by sharing with you, on
86 Day
, a recent shoot I did of a friend's
Toyota AE86 Levin GTV
. As
Daniel Bridle
has shown you with the
Team Tekno
article, the AE86 is alive and well here in
Ireland
! Usually the AE86 comes in two different guises: the Japanese drift spec with drift body kits and crazy camber; and the UK spec with
Superlites
and
Cibie
spot lamps. However, there is another type that is rarely seen on these shores and that is - the grip spec AE86.
Read more...
---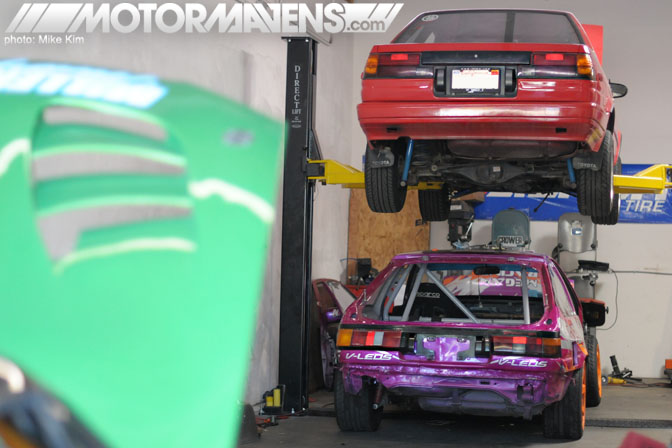 When it comes to drifting, whether it's professional, grassroots, or even street, the
AE86 Toyota Corolla GT-S
is one of the most iconic cars around. The AE86 '
hachi roku
' and its
4AGE engine
are a staple when it comes to drifting. However some more adventurous and fabrication savvy people have opted to swap in different engines. Not everyone is a fan of cross platform engine swaps, but I think pulling off a swap from a pure engineering standpoint is a feat of its own. One of the most desired AE86 cross platform swaps is the
F20C/F22C
engine from the Honda S2000 as it is one of the most powerful 4 cylinder N/A (normally aspirated) engines available.
About a week ago,
JSP Fab
's
John Russakoff
contacted me about an exclusive update to his
Megan Racing/Nexen Tire
Formula Drift competition car. For those of you who don't know John, he is one of the first in the AE86 community to perform a F20C engine swap into the AE86 Toyota Corolla Chassis -
stateside
at least. He has once again broken the
cross platform swap barrier
by putting a
Honda K-Series
front wheel drive
engine into the AE86 while retaining the RWD platform. Going to be the very first fully completed and
running
K-Series AE86 in the US (and maybe even the world), he definitely had some hurdles to jump over when it came to engineering and fabrication.
Read more...
---