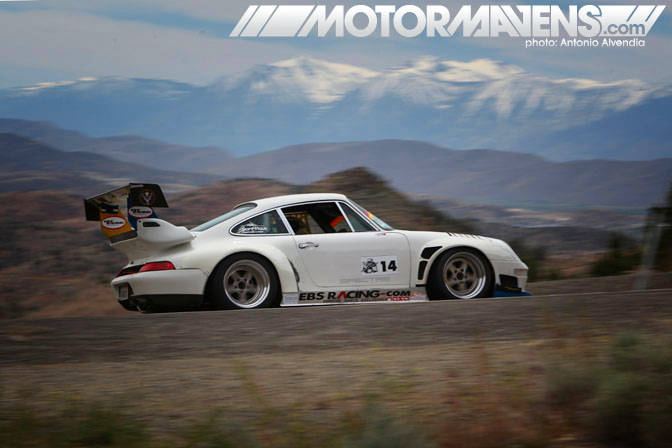 Just thirty minutes south of Reno Nevada and 40 minutes east of Lake Tahoe lies the most dangerous stretch of highway in the Sierra Nevada mountain range, and quite possibly, the entire west coast -
Nevada State Route 341
.
As the twisty road slices through the mountains towards the oldest city in the state of Nevada, a
gold and silver mining town
called
Virginia City
, it allures drivers with breathtaking views of the snow capped mountains in the Sierras - but this is all part of Highway 341's deadly charm.
Drivers who are tempted into gazing upon the majestic beauty of the Sierras while behind the wheel are often fooled into making fatal mistakes at high speed. Taking one's eyes off the single lane road even for just a few seconds can easily lead drivers
headfirst into the rocky face of the mountain
, or worse - off the treacherous cliff side, where the drop is
hundreds of feet, with sharp boulders and abandoned mine shafts below
.
For close to twenty years, a man named
Duck Fuson
has been challenging Highway 341 in a 1974
Porsche 911
. This is his story.
Read more...
---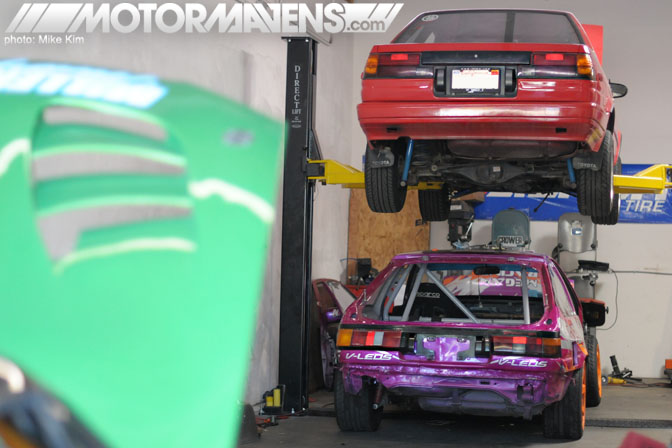 When it comes to drifting, whether it's professional, grassroots, or even street, the
AE86 Toyota Corolla GT-S
is one of the most iconic cars around. The AE86 '
hachi roku
' and its
4AGE engine
are a staple when it comes to drifting. However some more adventurous and fabrication savvy people have opted to swap in different engines. Not everyone is a fan of cross platform engine swaps, but I think pulling off a swap from a pure engineering standpoint is a feat of its own. One of the most desired AE86 cross platform swaps is the
F20C/F22C
engine from the Honda S2000 as it is one of the most powerful 4 cylinder N/A (normally aspirated) engines available.
About a week ago,
JSP Fab
's
John Russakoff
contacted me about an exclusive update to his
Megan Racing/Nexen Tire
Formula Drift competition car. For those of you who don't know John, he is one of the first in the AE86 community to perform a F20C engine swap into the AE86 Toyota Corolla Chassis -
stateside
at least. He has once again broken the
cross platform swap barrier
by putting a
Honda K-Series
front wheel drive
engine into the AE86 while retaining the RWD platform. Going to be the very first fully completed and
running
K-Series AE86 in the US (and maybe even the world), he definitely had some hurdles to jump over when it came to engineering and fabrication.
Read more...
---